Koh Rong is a beautiful island in Cambodia, just off the coast of Sihanoukville. Unlike other popular places in SE Asia - Bali, Lombok, Koh Samui, Boracay and the likes, Koh Rong offers everything you seek in a beach paradise - Just less commercial and more breathtaking.
I first heard about Koh Rong during my maiden visit to Boracay in Philippines. A backpacker casually mentioned I should go there if I want to enjoy a destination which is not yet ruined by tourists. That's when I made it a point to visit this Island. Of course, like all other places you hear about during random dorm room talks, it slipped off my mind.
After 2 months, I found an awesome deal for cheap flights within SE Asia. At that time, I was in Indonesia and decided it was the perfect opportunity to explore a bit more - That's how Cambodia ..and finally Koh Rong, happened.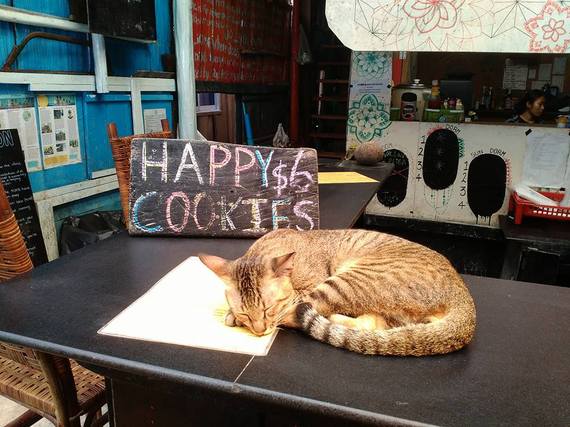 Image Credit - WanderWithJo
Needless to say, I absolutely fell in love with this place.
1.Peaceful - It is a small Island with not too many people. Of course, tourists have started flocking in lately and it is not as isolated or tranquil as it used to be few years ago. It is very much on the "tourist radar" now. Still, you will find it much more serene and there are several "isolated spots" left to explore and enjoy an amazing sun set at.
2.Bioluminescent Planktons - Well for me, this was surely the highlight of my trip. You can literally go into the water anytime after sun down and experience bioluminescence. Simply go for a swim at night yourself or get onboard a night boat trip. As soon as you start swimming in pitch dark, you see these planktons glowing on your skin - like tiny neon blue stars all around you - it is absolutely magical.
3.Cost Effective - One of the cheapest Islands I have ever been to. As a backpacker, you can literally survive on $5 a day. How? Well, few guest houses/dorms are 100% free - Yeah you heard it right, you don't have to pay a single penny. You can stay there and just pay for food & drinks (starting from $1).
4.Digital Detox - The Island has no connectivity (Sometimes minimal) - so, you are kind of forced to stay off your smart phones and make real life conversations. If this does not sound like something you might want to do, then you need to cross this off your list. Personally, I loved going off the radar for few days. Since starting my travel blog, I have literally not taken a single break - Koh Rong comes in as a pleasant surprise to force you to enjoy nature and life - like it's meant to be.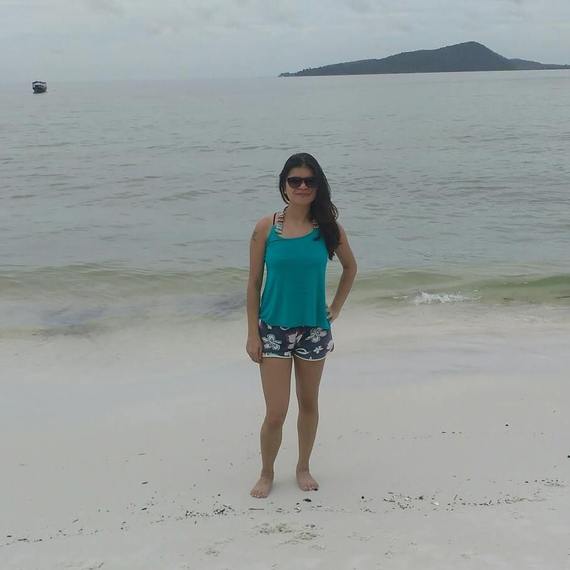 Image Credit - WanderWithJo
5.Keeps you fit - There are no vehicles on this island - isn't that great? I am so tired of living in the most polluted city of the world (Delhi). So, coming to a secluded, off-beat, beautiful and pollution-free spot was just ideal for me. Not only does it keep your lungs healthy, but also adds to your overall physical fitness. Since there are no means of transport, you walk everywhere. It's not a huge island by any means but you must walk around to explore new spots, waterfalls and other hideouts in the vicinity. The only way to get in or out of the island, are the daily boats to /fro Sihanoukville. That's the closest your get to real civilization. This gives you a chance at tranquillity and real rural life .
Koh Rong was a great change for a big city gal like me - I put it on top of my list of beaches (I have visited some of the best). If these reasons don't put it on your bucket list, nothing will. Go explore Koh Rong now before it gets touristier and you lose out your chance at this beach paradise.