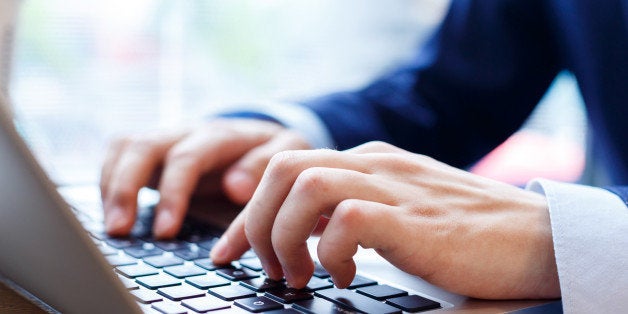 "If we don't marry the idea with action within five seconds, then we pull the emergency break and kill the idea", says Mel Robbins, a motivational speaker. It made me reflect on a contrary supposition, of those circumstances in our lives, when killing the idea or having a pause for five seconds could have just saved the day!
While guiding a meditation session for young adults recently, most of whom had gotten into trouble with the law, they acknowledged that being able to pause for few seconds, may have changed a lot of things that they have later on repented for. One of the "twenty somethings" ventured a bit further. She dared to ask, "since we know that it is helpful to pause, why is it that we don't do it?"
While Mel Robbins explains that the reason we don't act on an impulse that we should have is because we are stuck in our comfort zone, the reason why we don't stop or pause at an impulse that we should have, is somewhat different.
Here are my five reasons why we don't pause, when we know that we should:
1. Addictive patterns: According to recent neuroscience studies, even seemingly harmless and fun stuff such as falling in love or indulging in Facebook, "lights up the very brain region that lights up when someone takes cocaine or other drugs." Most of us live lives that seek one pleasurable thing to do after another. As long as we are riding the waves of such pleasures, we don't see the need to bring in momentary pauses in our lives. It is only later that we begin to gauze the effect of our actions. Being oblivious to our addictive patterns is one of the top reasons why we don't pause.
2. Not noticing our discerning mind: Whether it is the rush of adrenaline or the release of endorphins, the "highs" of experiences overrides the discerning mind for most of us. To know that we are in grip of the mind that has lost it discerning ability, and will thus lead us to trouble is the first step towards noticing what's happening. This mere act of noticing has the potential to open up a sense of clarity. Without the discerning mind, we do not know when to introduce pause in our every day life. Direct and personal knowing of the quality of discerning mind is thus a valuable training to engage in.
3. Friend in "red shorts": We all need friends. But it is hard to choose friends who always know or consider our best interests. To acknowledge that although our friends may have the best intentions, they themselves are not in the grip of their mind is important. It is better to lose a friend than lose your own discerning mind. The prioritizing of the need for pause in our lives is an important shift that we can learn to make. This empowers us to not just be swayed by our loyalties to our friends, but to see the influence of our environment upon us. It is easy to see how youngsters fall prey to peer pressure. But peer pressure affects everyone. When our neighbor drives in with a red convertible, it is hard to not crave for owning one in the future. But to ground ourselves with our priorities is to recognize such ideas before they gather momentum in our minds and direct our future actions. Asking ourselves every now and then, "what are my priorities in life?" helps us to activate the discerning mind rather than the mind that is swayed by environmental factors around us.
4. Now what?: You know the old trick of being asked to count to ten when you are angry. But for many who have tried it, the very counting and pausing may have caused greater and deeper anger. Pausing is only effective when we can disconnect from the external stories that is running our lives. If not, we may use the pause to fuel further thoughts and emotions on how we have been wronged or pity ourselves. Such experiences with pausing makes us lose the motivation to try again. Training ourselves to use those precious few moments of pause wisely is thus very important. Bringing attention to the energy in this moment, with questions such as, "what is happening within me right now," helps to disengage from the stories we tell ourselves unconsciously.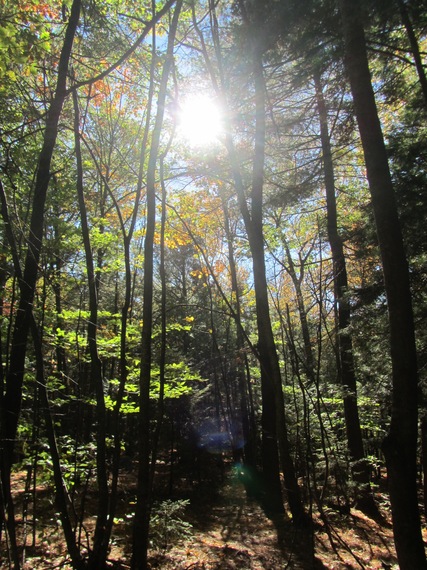 5. Connecting within: We all have transformative moments in our lives, when the obsessive thoughts in our head suddenly drops without any effort on our part. Call it grace or a mystical experience, it may come about when listening to a beautiful melody or while watching a sunset. If we observe closely, during such moments, there is a distinct shift in inner energy within the body. But such shift in energy is rarely something that we can control. Most of us do all we can to fight the energy that gets us into trouble rather than letting it go and opening ourselves to a different energy within. As long as we don't understand this experientially, we fail to introduce pauses dynamically, as and when the situation calls for it. Understanding how to disconnect from the energetic field (within our bodies) that leads us to trouble and how to then connect to another kind of pacifying energy, is the most effective and natural step in introducing the pause during the heat of life.

Training our attention and awareness qualities is one of the best ways that I know of, to learn to get in touch with our discerning mind and the energy within our body. Such training is like holding up a mirror onto our own minds, just as we do with our faces, and instantly recognize what is it that needs fixing.
To learn more about these programs, which are offered on a voluntary basis, subscribe here, subscribe here.