Previously, I've spoken in detail about how to increase engagement on your website, highlighting the importance of concise messaging, strong calls-to-action, fresh content, and many other strategic elements. While the engagement you garner on your website directly influences your ability to generate sales and leads, if basic functionalities and core design elements aren't up to par, you won't be capable of keeping users on your site, let alone keep them engaged with your brand.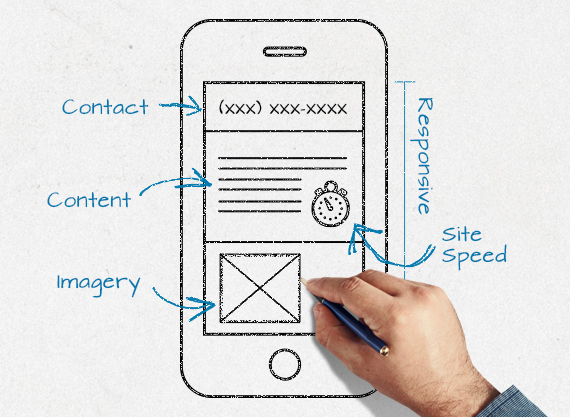 To keep up with the times, stay relevant, and make overall improvements with online presence, a lot of brands undergo website redesigns. Whether you want a lower bounce rate, to keep users on your site longer, or simply wish to increase your conversion rate, you should be evaluating your website performance on a regular basis to discover areas for improvement. More often than not, I've seen companies with a lot of potential in their industry hitting a road block when it comes to fostering growth because of simple mistakes in how they present themselves online.
Contemplating whether your website needs a redesign? Consider the following reasons why it might be time to take action and revamp your digital presence:
1. An Oversaturated Homepage
A big mistake is inundating the user with an excessive amount of content right on the homepage of your site. It can be tempting to try and fit in as much information as possible with the mindset that if you prominently present it to the user up front, they'll be sold on your products or services. Unfortunately, that is not the case. You have only a few seconds to capture the interest of a website visitor, so you must be concise and to the point with the content you supply on your homepage.
As users, we don't want to read endless paragraphs when we are only first being introduced to a brand. Ultimately, your homepage should express your core value proposition and true differentiator in the marketplace. Let your landing pages showcase additional details that a user may find relevant as they move further down the funnel.
2. It's Difficult To Contact You
This may seem simple, but you'd be surprised how many companies think that a phone number prominently displayed on their website isn't necessary. If you're a B2B service provider, or if you're a luxury ecommerce site, a phone number should be on your website. If you don't include it, you will undoubtedly see more users dropping off your site, and your bounce-rate will suffer as a result. With so many users on their mobile devices, they may quickly be looking for a way to reach you while they're on-the-go, and if they're unable to find your phone number, they'll find an alternative company that is easier to get in touch with.

Aside from catering to users on mobile, including your phone number builds trust with your consumers. Our team has conducted through A/B testing across many different verticals when it comes to how you should provide users with contact information, and without question, a phone number is important. Potential customers feel more comfortable when there is a way for them to reach you, ask questions before making a purchase, or speak to a customer service representative about a product they're interested in.
3. You Don't Have A Responsive Design
Keep in mind most visitors coming to your site for the first time are on their mobile devices. Moving forward, this isn't going to change. In fact, the number of users consuming content on mobile devices as opposed to desktops will only increase in years to come. By 2016, 82.5% of the US population will be mobile users according to an eMarketer study.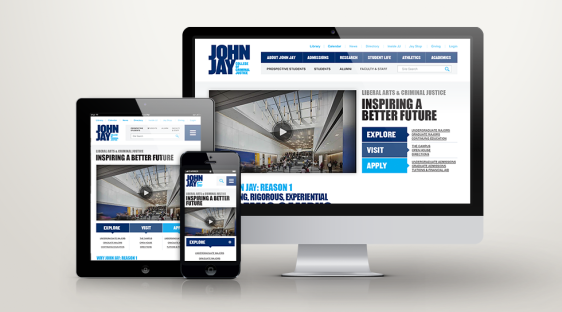 A responsive design allows you to accommodate all of your users regardless of the platform they are using. This sort of website design provides customers with a great user-experience whether they are coming from mobile, table, or desktop. Simply put, if your website isn't responsive, your competition already has an advantage over you--so it's time to implement a responsive design now.
4. Slow Site Speed
Site speed plays a factor in many things related to your digital presence including SEO, the time users spend on your site, and the user-experience you offer--amongst many other things. If your website is slow, there is a good chance that it is poorly developed or that you're using a slow hosting platform, and it's time for a change. Users are not patient--they expect instantaneous results at the click of a button.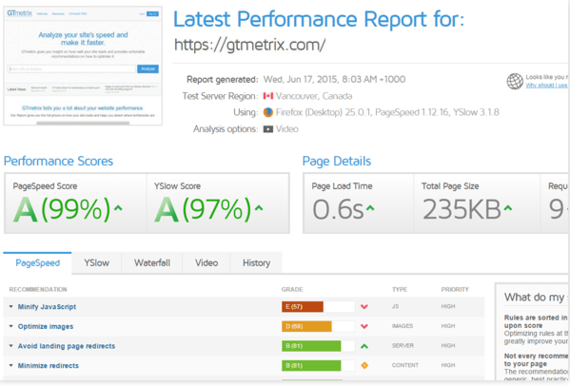 If your site isn't operating in just under a few seconds, you'll have more visitors hitting the back button than the amount of visitors that will actually stay on your site. If you're unsure of how your site speed stacks up, GTmetrix is a great tool for finding out.
5. Poor Imagery
Nothing gives the impression that you don't care about your brand or your customers like poor visuals. Generally speaking, most people can see right through the façade of stock imagery. They want to see authentic visuals that show them what it's like to use your products, or to work with your services. With so many alternatives to boring stock photography, including everything from photos taken on an iPhone to inexpensive illustrations, there is no reason to deter potential customers by using stock images or low-quality photos.
Users are visiting your website to learn more before they make a decision. Whatever that decision may be, your images are a way to make your brand more personal and to build a connection with the user. User would rather see your office, your experts in real scenarios, or your products rather than an impersonal stock photo that any company around the world could use.
Website Redesigns: A Worthwhile Investment
Redesigning your website is one of the most powerful things you can do for your company online. At its core, a website is a communication tool. If it's difficult for users to communicate with your brand digitally, you're going to lose sales. By following best practices and using a strategic approach to website design, you can help your company garner an improved ROI and increased brand visibility. Visit our blog for more information on improving your brand's website.
Popular in the Community