One thing that I love about meeting new people are the new ideas that they trigger in my mind. This is why when a friend of mine introduced the concept of vision boards to me, all it took was a failed attempt to make me adjust this concept to my own habits. So the first thing to keep from this blog is: never reject anything before tailoring it to fit to your habits.
I graduated from College as a straight-A student and this would probably justify my inclination to endless pieces of writing with clearcut paragraphs and formal argumentation. With moving from hand-written to digital journaling, being one of the most dicey ventures of my early adulthood, dragging and dropping a photo on my Mac's Pages seemed like an intimidating move.
Not to exaggerate, reforming my diary keeping habits has been a breakthrough within a general effort to reinvent myself and - more importantly- to absolve myself from all the compulsions and rules that were keeping me grounded.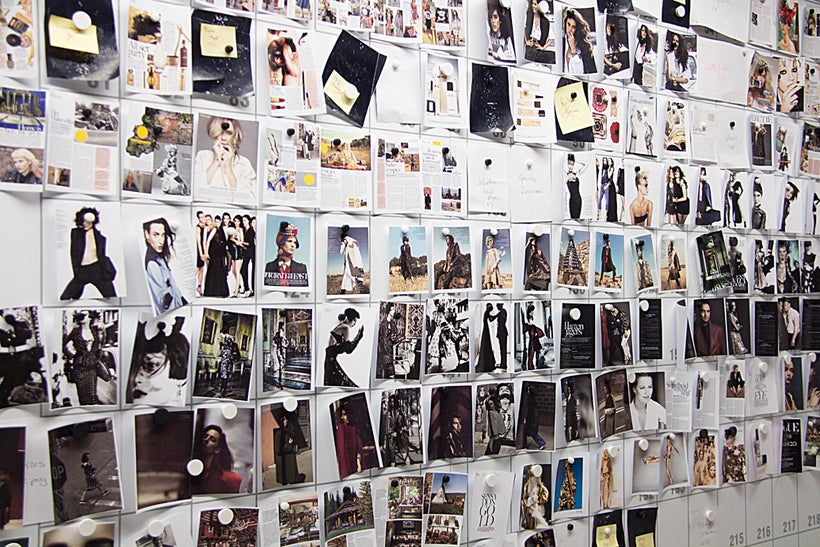 If you too are interested in lighting up your must-load, I am sharing five things I discovered about turning my diary from a school paper to an all over the place collage:
1) I would rather not keep my diaries for when I grow older. I have been journaling since 6th grade and I now know with just a slight nudge of reluctance that I would rather dispose of my testimonies. I see it as another way of decluttering and making room for the future - plus it saves me from the anxiety that someone will read them
2) I would rather not hold a consistent sense of who I am forever and ever. I have recently come to terms with the idea that trying to define oneself can be restricting and limiting. This is why I am trying to shift my attention from knowing who I am to observing what I am inclined to at a specific period of my life. This also saves me from the need to keep rereading my entries and allows me to be more informal
3) I find photos to be instant mood enhancers. As I wake up in the morning and feel the need to keep a few notes, I just drag and drop a screenshot of an Instagram story, a photo of my travels or anything I find gratifying at the moment. Before I leave, I scroll and get a last glimpse of the images that are scattered around my words. Believe me when I say, it makes a difference
4) I can feel my brain forming new synapses. By taking an everyday habit of mine - diary keeping - and adding an an interesting twist to it, I am asking more of my brain. Reading all about brain activity in the first year of my MSc in Psychology, I am all about giving my neurotransmitters an extra job to do
5) It may sound obsolete but yes, I do feel more creative. This doesn't mean that I am ready to produce a literary or visual masterpiece but I have caught myself in a different manner than the one I used before. I cannot say that I am thinking solely in images but they have steadily been finding their ways into the processes
I am writing this article because I do believe that mood-board diaries, as I just decided to name them, can in fact affect your mood as well as your thinking processes. In any case, there is no harm in giving it a try.
Here is a screenshot of a page of the mood-board diary I started working on today: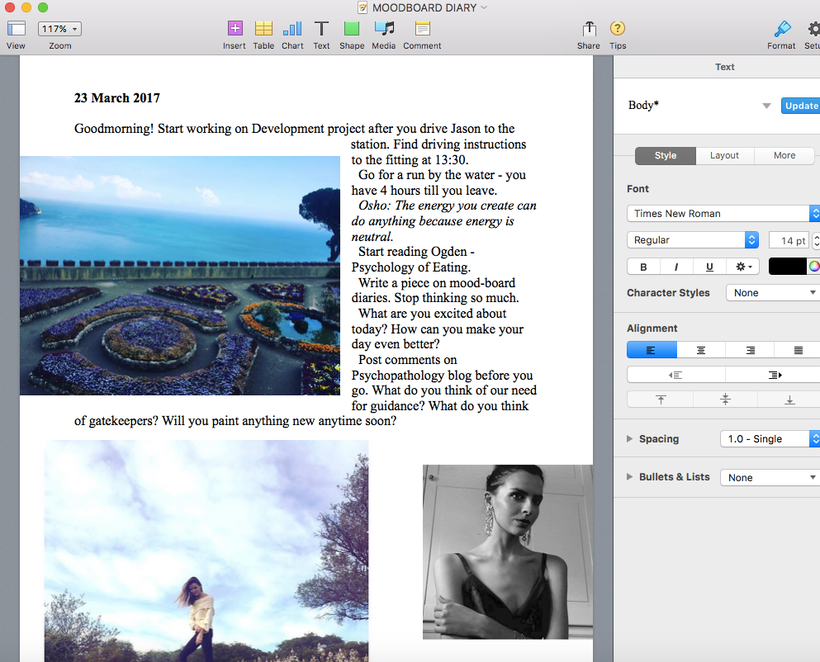 REAL LIFE. REAL NEWS. REAL VOICES.
Help us tell more of the stories that matter from voices that too often remain unheard.
This post was published on the now-closed HuffPost Contributor platform. Contributors control their own work and posted freely to our site. If you need to flag this entry as abusive,
send us an email
.