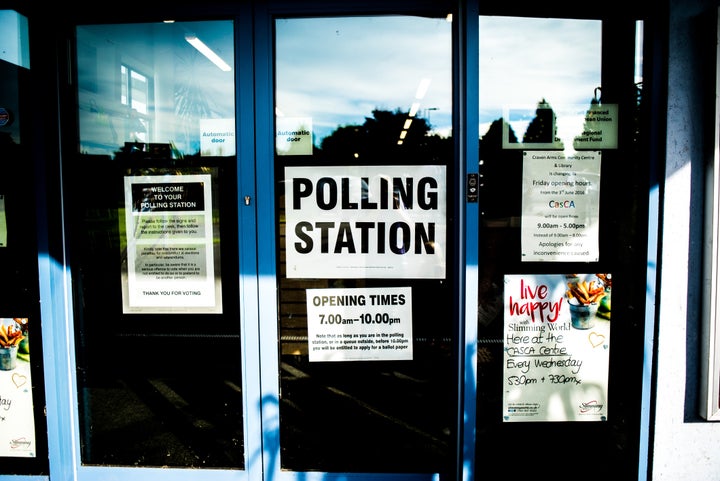 It's really easy for a large percentage of America to dismiss this upcoming election due to the circus of this presidential election. However, I have come up with 5 important reasons on why we should vote:
1. A total of 469 seats in the U.S. Congress (34 Senate seats and all 435 House seats) are up for reelection on November 8, 2016 (balletpedia.org). It's imperative for the American people to research the candidates and vote. Find out what action they have been taking if they are an incumbent. Which presidential candidate are they supporting and why. Do their views match yours? Your local elections are just as important. This is your new homework assignment America.
2. The destiny of the Republican's historical fight against President Obama to fill the coveted, now vacant, 9th seat of Supreme Court justice will be decided and revealed. Whomever the winning candidate is will decide who replaces the late Associate Justice, Antonin G. Scalia's, position. Keep in mind that they will nominate someone that is for their like-minded agenda on critically important issues such as women's rights.
3. There is a war on police transparency and accountability. We had a glimpse of hope when the Justice Department awarded over $23.2 million worth of grants to law enforcement across the U.S. for training and the purchase of body cameras. Of course soon after, governors such as North Carolina's governor, Pat McCrory(R), and other political leaders across the country (most recently Pennsylvania), have been finding loop holes to pass laws that restricts public access to these footages by making you jump through hoops to obtain them.
4. There are 12 gubernatorial elections (states with governors up for reelection) as well. These states are: Indiana, Missouri, Montana, North Carolina, New Hampshire, Vermont, West Virginia, Delaware, North Dakota, Oregon, Utah, and Washington.
5. There is a war on voting rights and the power of the people. Fourteen states will have new voting restrictions in place for the first time in a presidential election, according to Brennan Center for Justice. The new laws range from strict photo ID requirements to early voting cutbacks to registration restrictions. Those 14 states are Alabama, Arizona, Indiana, Mississippi, Nebraska, New Hampshire, Ohio, Rhode Island, South Carolina, Tennessee, Texas, Virginia, and Wisconsin. However, we can thank organizations such as American Civil Liberties Union (ACLU) for fighting for these rights. A few courses of action in certain states include:
· West Virginia – the new lawsuit against one lone County Clerk Karen Cole, of Cabell County, who has been refusing to accept online voter registrations. This is in opposition to the fact that W. Virginia state law provides for online voter registration. All other West Virginia counties accept it except for this clerk for her county.
· North Carolina – On July 29, 2016, A federal appeals court struck down North Carolina's restrictive omnibus voting law in a sweeping victory for voting rights. The ruling blocked voter ID and restored preregistration, a week of early voting, same-day registration, and out-of-precinct provisional voting. "With surgical precision, North Carolina tried to eliminate voting practices disproportionately used by African-Americans. This ruling is a stinging rebuke of the state's attempt to undermine African-American voter participation, which had surged over the last decade…," said Dale Ho, director of the ACLU's Voting Rights Project. )
If the people's vote doesn't matter and have any power, why are they trying to dilute this power we don't have. Why go through all the trouble if our vote doesn't matter?
Get involved and track your Senators' and Representatives' votes:
REAL LIFE. REAL NEWS. REAL VOICES.
Help us tell more of the stories that matter from voices that too often remain unheard.