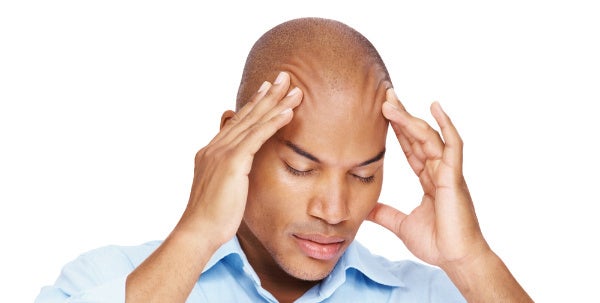 Listen people… it's almost 2017 and your dating life has been dry af! It's like the Sahara Desert dry with no water supply insight. Now don't get me wrong, you may have had a few thrills here and there, but for the most part, your dating life is close to non-existent. 
What if I told you that your dating experiences are totally based on the level of connection you have with the people around you? Connection Coach Jonathan Sprinkles says, "For everything that you desire in life, there is a relationship to get you there faster." Despite popular belief, dating is not about finding a mate, but rather it is about developing quality connections with people that could spark a vast array of relationships. That connection you make with that man or woman doesn't have to evolve into a romantic relationship; they could be the person that you need to learn something of value from. They could be the one who changes your mind about how to effectively interact with people in a romantic setting. They could also be the person who teaches you what intimacy is or assists you in discovering what you desire sexually. When you rethink what dating is and learn how to date effectively, you will find your experiences to be more invigorating. 
Let's explore 5 reasons why your dating experience is dry AF.
1. You Lack Self-Confidence
Master Teacher Jim Rohn powerfully exclaimed, "Confidence is Attractive." The sums of your dating outcomes are directly related to your ability to project confidence in any situation. Have you noticed when you display confidence in yourself, people are attracted to you? You may not have all of the answers or be able to fully back up what you are presenting, but people perceive you as a confidence catalyst. 
According to Dr. Jim Rubio in his book, "The Self- Esteem Book," "85 percent of the world's populations suffers from low self-esteem." When you are not confident in yourself, you will find it difficult to ask that person of interest out for dinner or come back to your place for a night cap. Normally this is an issue that we create in our own minds, and we force ourselves to believe this is law. We have to silence the judges in our head and start being open to the possibility that we are powerful beyond belief. Get out of your head, and start having fun. 
2. Your Dating Game Sucks
Some people have more degrees than a thermometer, but put them in a social environment and they would lose all sense of direction. Dating is about social engagement, and presenting yourself as peculiar and sexually appetizing. You don't have to have all the right "game," but you to have to be able to hold solid conversations with others. The basis of any dating experience is openness. If you can open up and hold a conversation with a complete stranger, you can present your case as to why they should hang out with you again. An exercise that I teach my clients is to walk into a room full of people, shake everyone's hand and introduce themselves to each person in the room. This allows them to become more conformable in the room, and stand out in the crowd. 
It isn't secret that the initial connection of dating has changed. With the advent of internet dating and the most recent popularity of dating apps, it is clear that dating has changed. Whether you are looking to a find casual connection to a 'Bae', it has never been so easy to access a potential dating mate. According to a Pew Research Center study on online dating, "18 to 24-year-olds who use online dating has roughly tripled from 10% to 2013 to 27%..." This may not be extremely surprising, however, the study also suggests that "12% of 55 to 64-year-olds report ever using an online dating site or mobile dating app versus only 6% in 2013." This is huge! This means that regardless of the generational classification, there is someone looking to find a connection. While this is great news, we have to consider the fact that many of us aren't who we "post" to be. On average according to PEW Data about "54% of online users… have felt that someone else seriously misrepresented themselves in their profile." In other words, they felt like they have been "catfished." While internet dating and dating apps are extremely popular effortless dating tools, it is important to remember human interaction. Don't become so reliant on the fast appeal to meeting people that you forget to enjoy meeting those that are in your immediate surroundings. Remember there is an opportunity in every space that you are in.
4. You Don't Know Why You Are Dating
Many people are looking for that special someone, but they are not really clear on the reason why they want someone in their lives. When you are looking for someone to share your heart with, don't be overly concerned with falling in love. Be more focused on sharing time and space with that person. Often times in the LGBTQ community we become infatuated with the idea of being in a relationship. People have begun defining their self-worth according to their ability to be in a relationship. This skewed philosophy negatively affects our community and society as a whole. Dating is your opportunity to test the waters by learning about others as you learn about yourself. Discover why you want to share your life with another and allow that reason to be the foundation as to why you are dating. 
5. You Don't Have a Dating Coach
My nephew is a beast on his little league football team. His team is currently undefeated and are slated to head to the championship. Looking at them on the field executing the plays they learned in practice is nothing short of amazing. Likewise, just as my nephew's team has a Coach to help them execute the best moves for the big day, so do singles need to have a dating coach to assist them with the dating game. We were taught to wait on love because it will come in due time. Now there is some truth to that statement; however, you don't have to wait to date. You can enjoy healthy dating experiences while you are waiting on your dream person to come into your life.
Many of us think that dating is a natural occurrence. In reality, it's not! You have to learn how to effectively date without be totally encumbered by the process. That's where a dating coach comes in. Basketball Historians Phil Dixon said, "Probably my best quality as a coach is that I ask a lot of challenging questions and let the person come up with the answer." Most of the issues that we as singles face in dating, we already have the answers to. We become so concerned that we are going to get it wrong. It's the job of the Coach to help reinforce what we know to be true. It's our job, as the ones being coached, to take what we have discovered and apply it to our lives.
Don't go into another year not living as the best version of yourself. There is a life out there available to you that is waiting for you to live it. Don't let the distractions of life hinder you from enjoying a healthy dating life. Date as much as you can and as often as can. Date to have fun and enjoy the process. Go and Grow!
Jai Sneed is a dedicated Dating and Relationship Coach. It's his life's work to be a resource of Empowerment and Motivation to Singles and Couples in the SGL/ LGBT Community. Jai is the Founder and President of STAG Singles Professionals Events Firm that provides its members with the Dating Resources, Singles Mixers/Events, also Seminars necessary to achieving their goals in Love. Contact Coach Jai Sneed at sneedjai@gmail.com.
REAL LIFE. REAL NEWS. REAL VOICES.
Help us tell more of the stories that matter from voices that too often remain unheard.
This post was published on the now-closed HuffPost Contributor platform. Contributors control their own work and posted freely to our site. If you need to flag this entry as abusive,
send us an email
.