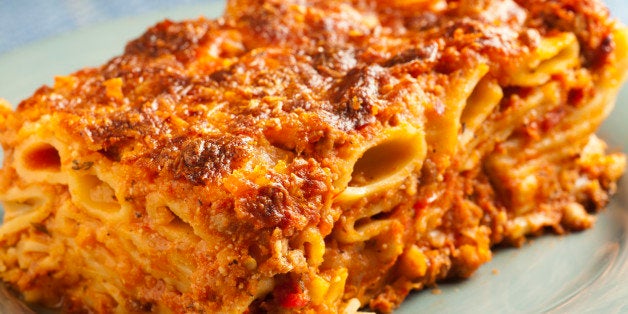 I love trying new recipes that I find in magazines or get from friends, but it's rare that I follow them without making some sort of modification or substitution. Sometimes it's to incorporate flavors I know my husband and I will prefer, but more often I'm making ingredient substitutions to make the dish healthier. And when it comes down to it, I probably use Greek yogurt more than any other single ingredient as a healthy substitute for sour cream, mayonnaise, heavy cream, oil, you name it!
There are so many health benefits to incorporating Greek yogurt into your diet. It has almost double the amount of protein and half the carbohydrates as regular yogurt, it's packed with probiotics and calcium, and its thick consistency makes it perfect for making baked goods more dense and delicious. There are tons of meals that will taste better (in my opinion) and are better for your health when you nix the mayo and other unhealthy ingredients for Greek yogurt, and here are 5 to get you started!
1. Baked Ziti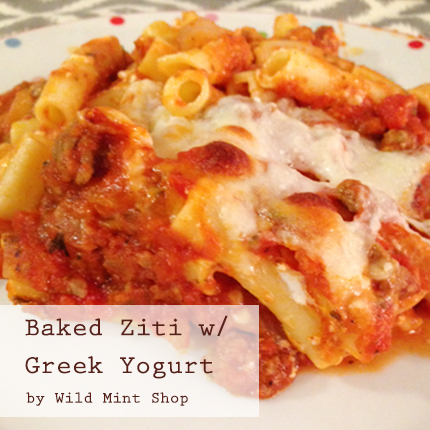 Ziti can be such a comforting meal, filling up your soul with all its cheesy goodness! Thankfully, there are lots of ways to make traditional baked ziti healthier and lower in fat, carbohydrates, and sodium by making some substitutions, including Greek yogurt. This go-to recipe of mine is made with fresh tomato sauce and calls for Greek yogurt for a really creamy pasta that won't disappoint.
2. Chicken Salad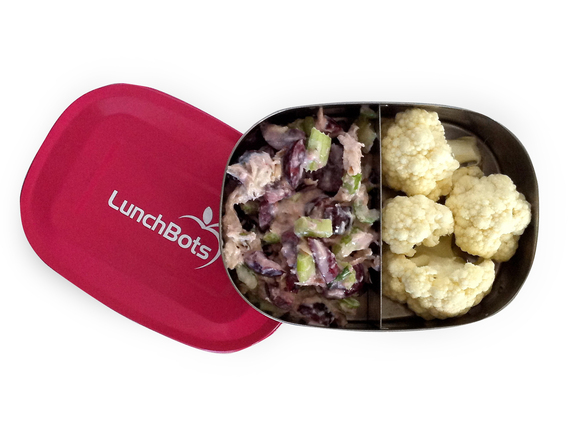 This dish is almost always guaranteed to be swimming in mayonnaise; all the more reason to make it yourself and put some Greek yogurt to good use! The yogurt keeps the chicken together and moist without the high number of calories and fat that comes from mayo. Just one tablespoon of the condiment contains about 90 calories and 10 grams of fat! This chicken salad recipe is made with whole food ingredients, and you can switch up the fruit component depending on what's in season.
Greek yogurt as a replacement for mayo doesn't stop with just chicken salads. Pasta salads, slaws, and potato salads are just as good when you replace mayo with Greek yogurt!
3. Cornbread Muffins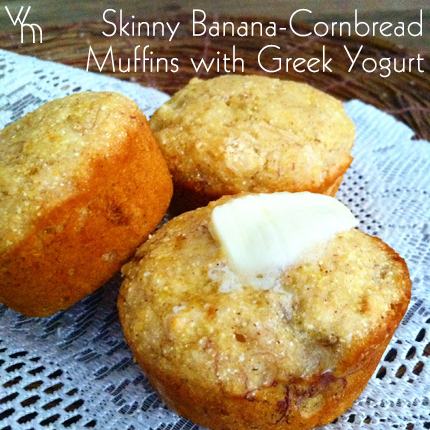 This skinny banana cornbread muffin recipe will put that boxed mix to shame. Making muffins from scratch isn't as difficult as you may think, plus it allows you to use fresher ingredients and healthy substitutes like Greek yogurt of course! A few flicks of a whisk and you've got moist, flavorful, healthier muffins to enjoy with breakfast, lunch, dinner or as a snack.
4. Chicken Alfredo
Although it's so delicious, alfredo sauce can be one of the heaviest and most highly caloric pasta sauces. But by using Greek yogurt instead of heavy cream, you can enjoy a much lighter fare with all the same flavor and texture. This recipe also uses broccoli, chicken and whole wheat pasta to create a filling and nutritious dish.
5. Egg Salad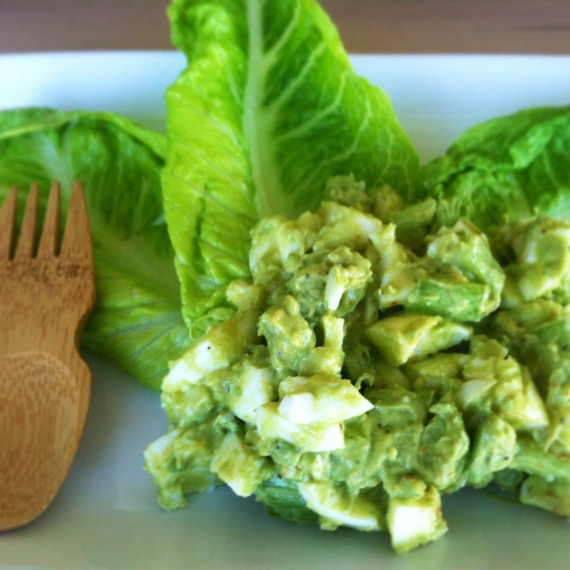 Egg salad is a great lunch staple that can be eaten by itself, topped on leafy greens, or spread on your favorite whole wheat bread. This recipe takes the fatty mayo out and puts in lots of yummy ingredients like avocado, Dijon mustard and of course Greek yogurt to bring it all together! This is a protein packed recipe that will power you through the day.