Every parent has watched in utter horror as their child has descended to the ground and had a full-on meltdown. And as every parent knows, the rule is: the more momentous the place or occasion, the bigger the meltdown.
Remember that awesome photo of the toddler facedown at the White House while a bemused President Barack Obama looked on? Parenting books often say the best way to handle such behavior is to completely ignore the loud puddle at your feet.
This is very hard and what is even harder is those (usually) well-meaning commentators ― often family members ― who want to know what can be done to stop the glass-cracking shrieks. As a former and not very funny stand-up comic, I was taught it was best to have replies when heckled. And yes, as a parent, I have been heckled.
Perhaps unfairly, I look at anyone who says anything during this type of event as a heckler, even if well-meaning. So here are the responses I've developed. (And just like my stand-up, these aren't funny.)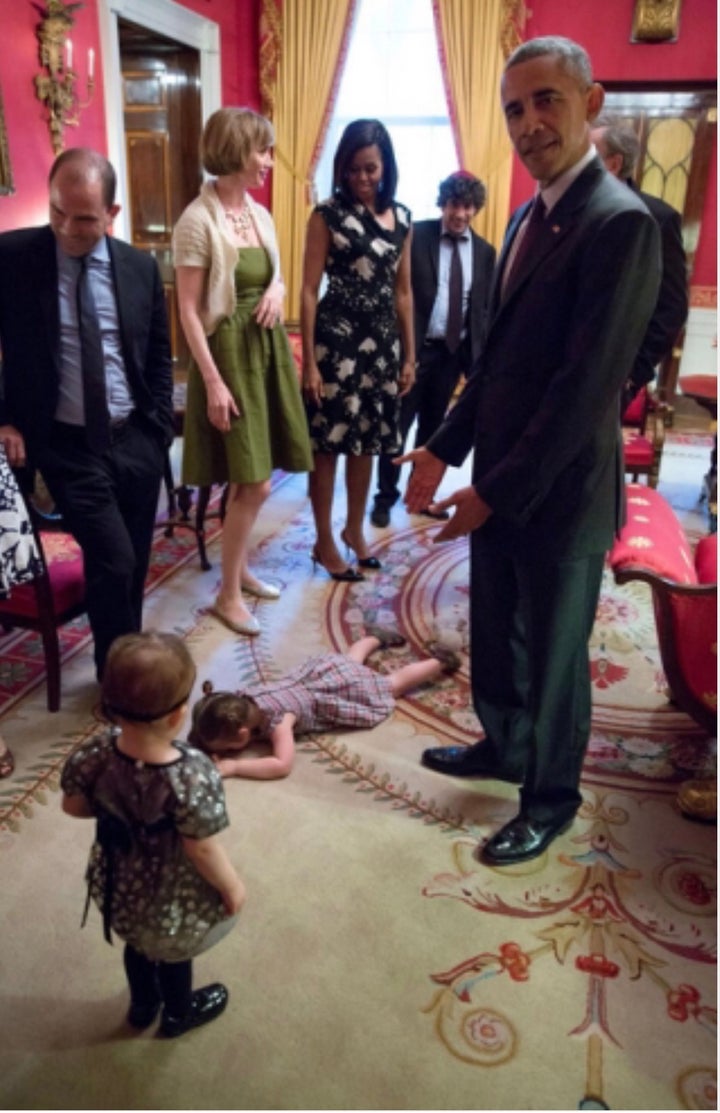 1. No words, I just make eye contact and roll my eyes. Usually I shrug and smile like we're sharing a secret. To me that secret is that in 20 years screaming child will be grateful for a proposed nap or glass of water with ice cubes poured by someone else. Sure, right now a nap and/or offered glass of water mean/means the end of the world, but later, like when you're my age, like right now, a nap would be an awesome thing.
2. I shrug my shoulders and say "It is really hard to be two." Obviously you should change the number to whatever age child you have. This response works well.
Clearly the person staring at you like you're the worst parent to ever grace the earth forgets what it is like to be two or has never been around a 2 year old. So telling them this nicely reminds them that they have no idea what they are talking about when they ask you if you are going to help your child. (This would have been an excellent answer to the woman who stopped her car to lean out and tell me that it wouldn't kill me to comfort him. Instead the too-late response I formulated after she drove off was that: "No, it wouldn't kill me to comfort him but running into the street would kill him.").
3."If I wasn't an adult, I would be screaming too." This works really well when you are at a store and they don't have enough registers open. It also works well on an airplane. (People really do have this odd throwback idea that children should be seen and not heard on airplanes. This is especially true during turbulence; take-offs and landings; and flight delays).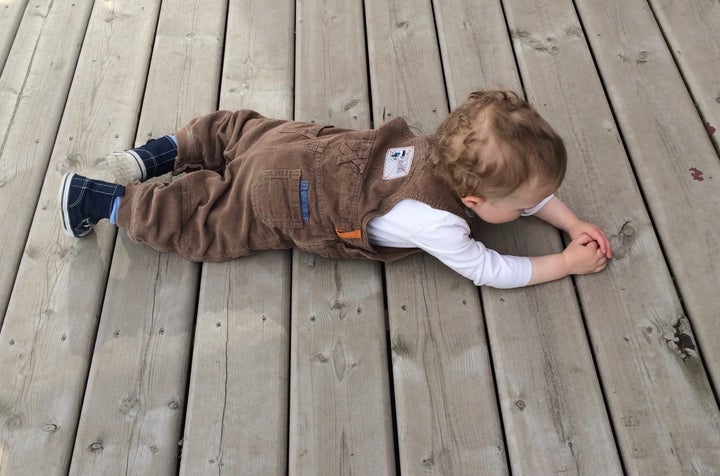 4. I look at my watch and say "Yup, it's one o'clock" (or whatever time it is) and then I just continue standing by the child like I've got all the time in the world. This makes the well-meaning person believe that said child has regularly scheduled meltdowns. No one has ever asked what one o'clock means because no one wants to seem ignorant. If they asked, I would just say: "clockwork" and shrug my shoulders. There is a lot of shrugging of shoulders when it comes to responding to people asking me why my child is crying.
5. "I would cry too if someone put me in that outfit." I would definitely recommend saying this to family members who give your children terrible clothing that you feel compelled to put them in.
6. Bonus answer: "Buzz Off" or let's be honest, the adult non-PG version of "Buzz Off!"
Sarah Abruzzese is a former journalist who has written for The New York Times, The Washington Post and other publications. She currently lives in California where she runs Hug Bug Shoes, her children's shoe company. She writes in her spare time.