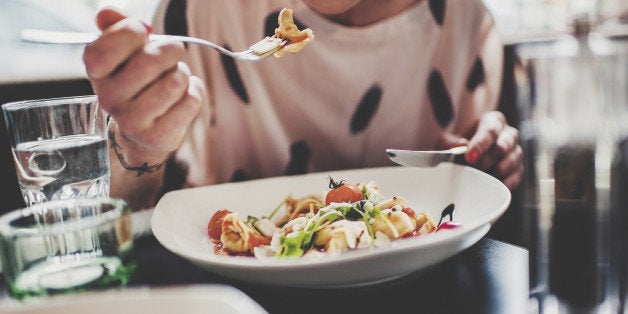 For American restaurant culture, 2015 was the year of enthusiastic nautical decor (boat ropes, life-sized buoys, wooden ship's wheels, we could go on), many a smoked dish (finishing everything from briny olives to mashed potatoes over an smoldering flame) and even more uber-elaborate cocktails (rare spirits and hand-cut herbs we understand, but artisanal ice? Color us impressed).
As we turn the page on 365 days of great meals, here's what industry leaders from across the country have to say about what's on deck for 2016. The overarching theme? The continuing shift toward more affordable, more intimate, more collaborative dining experiences. And we couldn't be more excited! If all these things come true, it sounds like we have a lot to look forward to...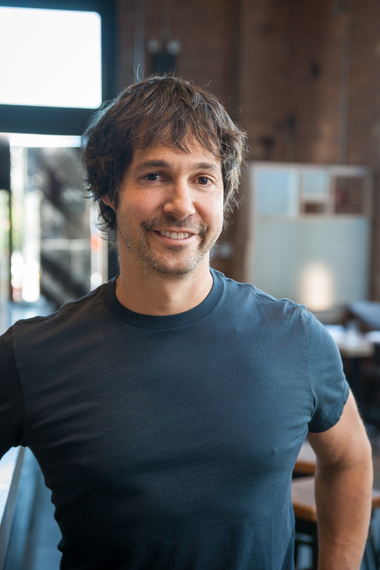 Ken Oringer, Chef/Owner of Clio, Coppa & Uni (Boston), and Toro (Boston & NYC). Photo by Noah Fecks.
What's the future of dining out look like?
In terms of fine dining, it's a dying breed. I think everything is just going to get more and more casual. Another trend which is so cool is that, people that aren't necessarily from a certain region are doing their research and doing their due diligence and they're opening up restaurants that -- deep in their heart -- they just want to open. A Puerto Rican chef from the Bronx opening up a Singapore street food restaurant? I think it's great that people are much more ballsy now. To say, "You know what, I may not be from Singapore but I'm going to open up a Singaporean restaurant." People are taking more risks and opening up these really amazing expressions of what's inside their hearts.
What do you think we'll see more of in 2016?
I think the trend will continue to move toward people being able to dine in a more casual and relaxed environment with a user-friendly price point, but be able to expect a higher quality of product offered at reasonable prices.

I think people enjoy that. Maybe not so much on the East Coast, but SF in particular is a fairly casual city -- people don't get dressed up all that often. Many places with a Michelin Star are still casual, fine dining experiences in a relaxed setting.
Looking to the future, what trend are you most excited about?
That's always a big thing: what's the latest trend or what's the newest trend. I don't know that I really pay much attention to it.

One thing we've realized internally is that if we do look at the trends, we're usually already on top of them.

It's not something that we plan out like, "This is going to be the next big thing." For example, wood-fire burning is apparently a big thing now. Well, when we opened Sbraga four years ago, we were already doing that. We've been doing so many popular things for a while that when it comes to trends, it's kind of hard for me to say.
Are there certain kinds of places that you think will become more popular?
In Chicago, we've seen a lot of big, big, big places open up, and it seems like in Chicago that's what we do, these behemoth restaurants.

I think in 2016 we're going to see the pendulum swing back to a lot more smaller and more personal places.
Any predictions about dining or restaurant trends in 2016?
I'm not a huge fan of trends, but I think certain movements do happen organically.

I think one thing that's going to continue to gain momentum is the exchange of ideas in the culinary community -- people inviting more chefs into their kitchens and doing more collaboration and seeing international boundaries just dissolve.

You see that now, but I think it'll just keep happening, whether it be guest cheffing or guest somms, things like that. The community will get stronger -- there'll be more dialogue in the community, whether it be related to food, beverage or management. And I think there'll be greater solidarity. I see it now and I think that it'll continue to gain momentum. I hope for that.

The other thing is, I just hope that people would move away from doing food trends and really find their voice and be able to stand up for that voice. Whether it be healthier foods -- foods that actually have a certain balance in terms of having more vegetables or lighter fare, or just considering the balance of the entire meal. In Asian cuisine, that whole balance of yin and yang -- I think that's an important thing. Right now, a lot of people think about flavor first, but they don't really think about what the food is doing to their bodies.
Popular in the Community