Call it whatever you want: solopreneur, freelancer, mompreneur or side hustler. Everyone's getting into the side business game. According to a recent study by Selz, 15% of working adults in the U.S. are working a side business. That translates to millions of people taking the plunge into entrepreneurship.
This study really highlighted the motivation behind side hustling, and why there's nothing holding you back from starting your own amazing new business. This amazing data proves what we already knew: side hustles are the gateway to escaping the 9 to 5 corporate nightmare and creating the life you truly want to have.
Here's the top 7 reasons why you should start your side hustle in 2016:

1. You can make a lot of money
The average annual income from side businesses is $24,500. And a reasonable number make more than $75,000 a year!
Now I'm certainly not saying that you're guaranteed this kind of money. But it does mean that you have the potential of making thousands of extra dollars if you have the right business.
2. You can do what you love
The research found that money was the primary motivation for starting a side business. But the chance to do something they loved came in a close second. Many of us settled into a career we don't love, simply because we needed a job. Starting a side business means you get to choose anything - and I mean anything you love.
You can write about starfish, design a course on boat building, fix old cars or sell vintage rock t-shirts. Figure out what you're most passionate about and find a way to get paid for it. Make it fun and it won't ever feel like work.
3. New technology makes it easy to start
The study found that technology is the key enabler to starting a side business because there so many new platforms that are easy to use and affordable.
Etsy: an amazing site for those who create unique crafts. It's easy and affordable to set up a shop, and you're already tapped into the crafting niche. Shannon Broder creates customized pet pillows in her Etsy shop.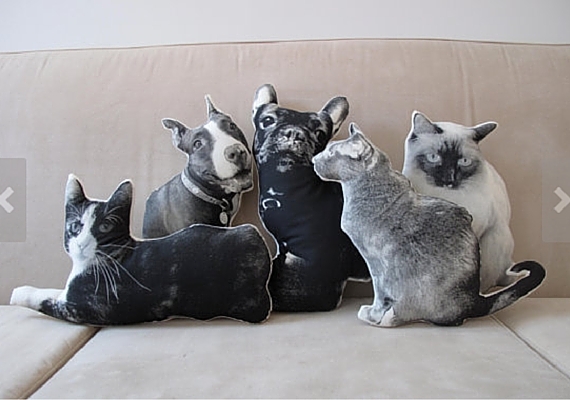 Selz: sellers can sell from their own site (Selz plugins easily integrate with platforms like WordPress or Blogger) or you can open your own Selz store. Ann Reardon, from How to Cook That, sells recipes and tutorials including this amazing Dalek cake: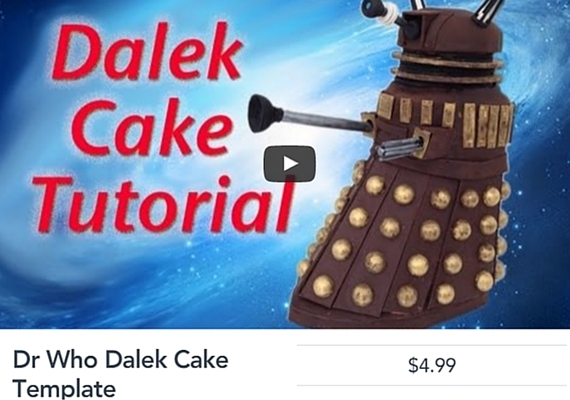 Ruby Lane: it's for those who sell antiques, art, and vintage collectables. Like the other options, Ruby Lane is easy to use and doesn't require a huge investment to open up a shop. Gina Billings, from The Vintage Genie, sells vintage clothing, jewelry, and accessories from Maine estates.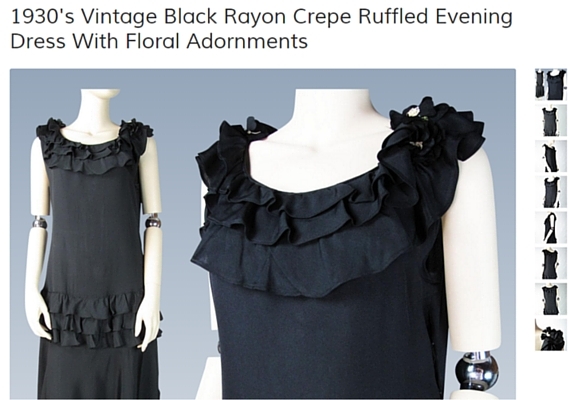 There are other technologies, including platforms like PayPal, Trello, Evernote, Mailchimp, and Hootsuite that help support small businesses. The point is that technology makes it easier to manage and run your new business.
4. You may be able to escape your day-job
We all have different motivations for starting a side business, but 22% of new owners say they want to escape "the daily grind". Maybe you hate your job, or maybe you just want to go in a new direction. And starting a new side business doesn't guarantee you'll be able to quit your day job. It just gives you hope that will a little luck you'll be able to say I quit!
5. You don't need a lot of money
The lack of money is the main reason why people haven't started their own business. That's not surprising, but it's not exactly the truth. It's just a perception that you need a huge investment to start your new business. In the $100 Startup, author Chris Guillebeau profiles businesses who started with a minimal investment (most for less than $100) and now profit at least $50,000 per year.
The concept of bootstrapping isn't new. It's just finding ways to streamline your startup costs, and focusing on free, cheap, or alternative strategies. One of the best things about starting small is you get to build slowly, depending on your sales. Forget the "traditional" business plan. You can design your side hustle anyway you want because you're the boss.

Make 2016 Your Year
If you have a great business idea, 2016 is the perfect time to start. There's a ton of support, technology and resources at your fingertips. You don't need a lot of money, just a ton of hard work. It's going to be hard work, but you'll be doing something you love.
So if you had the chance to make extra money, spend time doing what you love, and possible build a business that allowed you to quit your job, wouldn't you do it?
Related
Popular in the Community