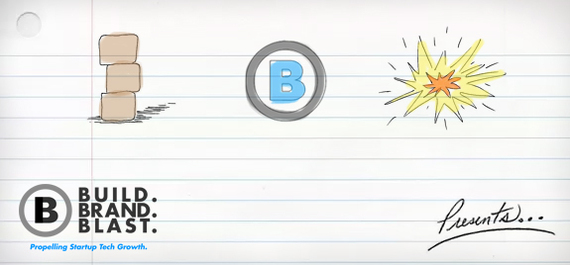 Startup entrepreneurs thrive in an environment of risk, so these risky marketing strategies are perfect for emerging businesses.
Startups are a risky business. You begin with limited funding and limited experience, gambling on your market research and the solidity of your idea. If you work hard and you're lucky, you'll secure a line of revenue stable enough to warrant a direct line of growth -- but in order to see that growth, you'll need to take risks in every area of the company, including your marketing campaigns.
These risky marketing strategies are perfect for startups, who are young and can afford to take the gamble:
1. Go Guerrilla. Guerrilla marketing strategies, which rely on surprising, unpredictable forms of advertising, have gotten more popular but they're still tough to measure and even tougher to guarantee ROI for. Your campaign could achieve an overnight, massive success or crash and burn.
2. Make a Promise. Promise something permanent to your customers -- something bold, like "we'll never raise our rates" or "you'll get your product in one day, no matter what." It will improve your reputation -- as long as you can back it up. And therein lies the risk.
3. Take a Stand. Get attention and respect by taking a firm stance on a controversial issue, or better yet, multiple issues. You might turn some people off, but you'll also appear daring, confident, and authoritative.
4. Get Personal. Get personal on social media by interacting with individuals out of the blue. It might put some users off, putting you in danger of alienating your audience, but there will be those who appreciate it -- and they'll likely become loyal brand supporters.
5. Give Things Away. Giveaways are risky for startups, especially as you try to control your costs. Give your subscription or product away for free for a limited time -- if you can handle the financial liability.
When these marketing strategies pay off, they pay off big. But they're not for large companies, and they're not for the faint of heart. Calculate the risk, keep your passion and your focus, and follow through to the best of your ability.
Jose Vasquez is a serial entrepreneur and tech enthusiast dedicated to helping startup technology companies get the direction and momentum they need to succeed. As the founder of Build. Brand. Blast., Jose has established a collective resource for tech entrepreneurs to consult when brainstorming, creating, launching, or expanding a new business. Jose is also the founder and CEO of Quez Media Marketing, a marketing firm that combines technology and creativity to help new and growing companies get the results they need.
Jose graduated from Goldman Sachs' 10,000 Small Businesses program. Goldman Sachs is a partner of the What Is Working: Small Businesses section.
Related