Arianna Huffington is sleep's number one fan, so it came as little surprise that she built nap rooms at the Huffington Post New York City offices to ensure that her employees stay energized and avoid burnout. We at Remodo firmly believe in sleep as a key to success, so we were eager to decorate one of the HuffPost nap room with one of our signature Boxed Rooms.
Whitney (my co-founder and sister) and I moved to New York several years ago and started a home decor e-commerce company to bring affordable products to people our age. We had spent our childhood moving around regularly, the result of divorces and remarriages. Who knew that sharing spaces and decorating them together would ultimately lead to our career? The same pattern continued in college and after that in New York, where everyone seemed to move once a year like clockwork.
Through years of experience making temporary spaces feel like home, we knew which decor accessories were necessary, which would lay the foundation immediately, and which could wait. In an oversaturated market, however, it proved difficult to set our company apart. We learned from a few setbacks, and came up with the idea to design and source our own products in order to make complete sets. We called them Boxed Rooms.
When decorating the HuffPost nap room, we chose our Indigo Boxed Room, aptly named 'Reflect,' for its calming hues. We also applied Chasing Paper's blue speckled removable wallpaper on one wall to recreate the look and feel of the sky. When we stopped by to see the before and after, we were proud that we had to wait in line for a peek at the snooze room.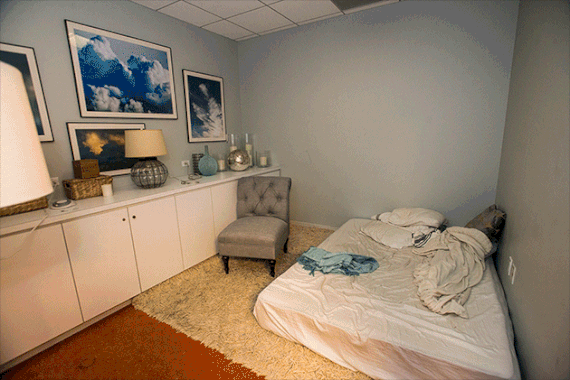 If you're headed to college, moving into a new apartment, or simply want to make over your existing space, we've narrowed down the decorating essentials to get you started. With the below five items, we guarantee the most restful sleep you've ever had, whether it's a 20 minute power nap or a full eight hours!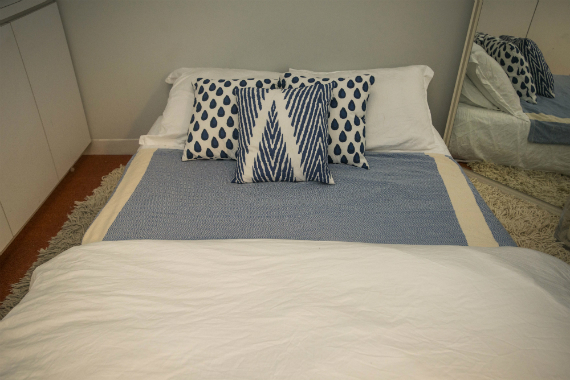 The epitome of cool, crisp, and dreamy, white bedding is a quick update that'll make you feel like you're sleeping on a cloud. Not to mention, white bedding is easy to bleach and keep clean for those pesky 'glass of red wine in bed' spills.
2. Colorful Throw Pillows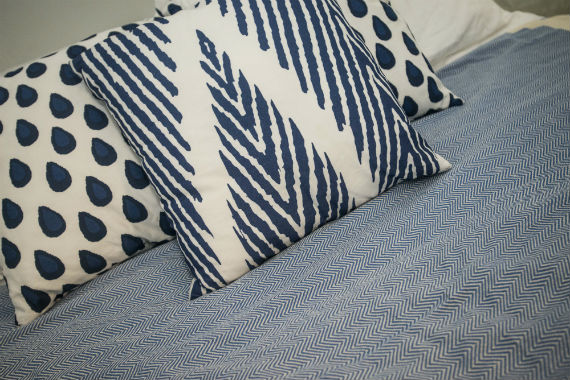 Two or three fun throw pillows are an easy way to bring a pop of color to your bed. The more pillows, the more fun you'll have flopping onto your bed for a nap.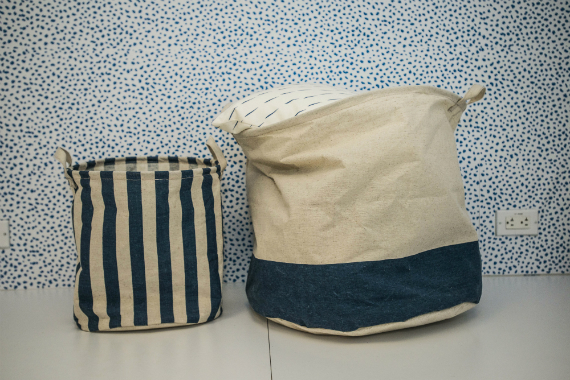 If you want your room to be a source of instant calm, it must be clean! Storage bins can help you quickly pick things off the ground (think: a hamper for dirty laundry), and will keep your belongings organized.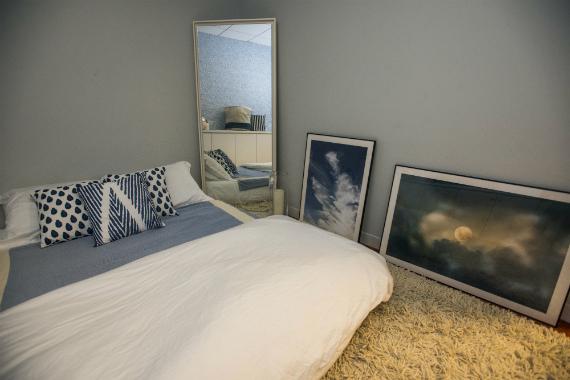 At the end of the day, all you really need for a quick, restful nap is a blanket. This decor staple will help you feel warm and cozy any time, any place.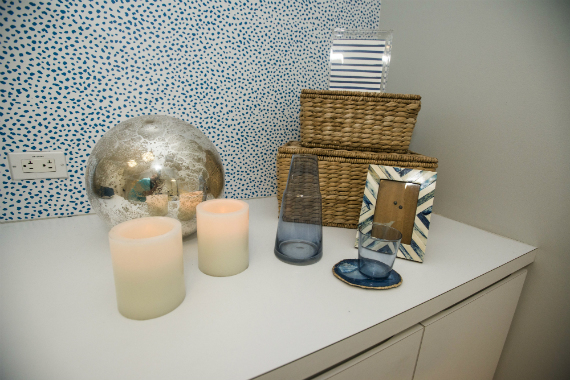 A picture frame is an opportunity for you to add a personal touch to your space. With the right picture or print, you'll give yourself something positive to fall asleep to and wake up to every day.