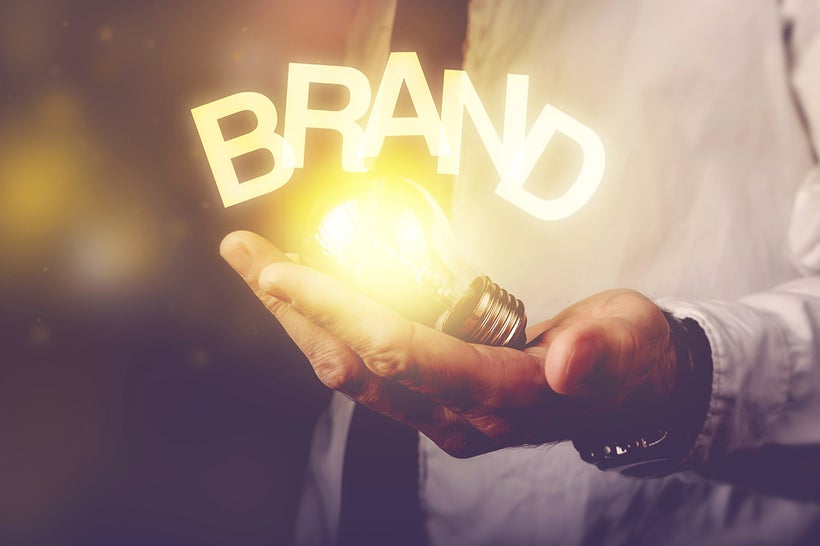 We're all familiar with the brands we've come to know and love. Household names like Disney, Apple and Amazon have become commonplace in our vocabulary. They're the big dreamers of Corporate America, today's iron-clad resources for entertainment, electronics and commerce; well-known for their commitment to delivering enormous amounts of value to consumers.
Yet, we all know that well-known brands are few and far between, and the difficulties that abound when attempting to build a brand are endless. Not only is it a monumental undertaking to build up a business in the first place, but getting the proverbial word out, and ultimately developing a rock-solid brand, has eluded entrepreneurs for ages.
How is that a business owner, with so many things to grapple with, and the threat of impending financial doom around every turn and bend, can actually go about building a solid brand? How can they go from a relatively unknown name, to being on the cusp of fame, dripping off the tongues and lips of individuals near and far?
Clearly, it isn't easy. Building a solid brand presence is going to take time. You just can't do it overnight. Even for the so-called "Unicorns," or the billion-dollar startups, having your name known and having your name associated with an irrefutable amount of consumer trust are two entirely different things.
In my attempt to understand what it takes to build a solid brand, I spoke to some of the business leaders in a variety of industries. These are individuals who've been through the ringer but have emerged on the other side, victorious and in command of vast audiences, with immense amounts of economic strength.
How to Build a Strong Brand Presence
While there are numerous rules that would allow you to build a strong brand presence over time, there are 5 rules in particular that are important when building your brand and gaining notoriety. Recently, I spoke with Niko Contardi, the co-founder of eliteLYFE, one of the most highly-acclaimed companies in the luxury villa rental business, to see how they had gone about building such a trusted brand in a space filled with unscrupulous characters.
"It hasn't been easy to say the least," he said, when I posed the question of brand-building to him. "We've had to fight in nearly every aspect of this industry to ensure that we not only deliver unparalleled luxury to the people that entrust us with their hard-earned dollars, but that we also create an unrivaled service experience that's akin to some of the world's most opulent hotels and fine resorts."
Charlie Walk, an iconic record executive and current President of the Republic Group, a part of the Universal Music Group umbrella, also knows a thing or two about fostering and building powerful brands. Walk helped to create some of the biggest names in the music industry, being tapped to lead what's arguably the most up and coming music label on earth.
Under Walk's guidance, Republic Records ended 2015 with almost one out of every three of the songs on the 2015 Mainstream Top 40 airplay list. Thanks to Walk, hits have come streaming in from names like Nick Jonas and The Weeknd, just to name a few. He was even named into 2015 Billboard's Power 100.
Walk understands that you are your brand, and that every decision you make, everything you promise, say or do, all reflect on people's perception of you. Everyone needs to be mindful of that. We have to always be mindful of that, working to enhance our reputations, and the brand will naturally follow suit.
Clearly, it's never easy at the start to build a brand. But, if you follow these five rules, creating a rock-solid brand that the consumers will trust will happen eventually. Just don't expect it to happen easily or overnight.
#1 — Create a Powerful Business Narrative
Having a powerful business narrative is important. What does your company stand for? What's its mission? What message are you trying to send to consumers during every stage of the sales cycle? Narratives stick into consumers' mind, getting played over and over again. It's important that you send a consistent message if you're serious about building your brand over time.
Apple's message was, "Think Different" whereas Nike's has been, "Just Do It." MasterCard's message has been "There are some things money can't buy. For everything else, there's MasterCard." These narratives stick in our minds and they help to reinforce the brands. When the narrative is powerful and its effective, it sticks.
Every business needs the right narrative, not only for their company to appeal to consumers, but also to ensure that it's harmonious with present business standards and practices. Narratives are meant to delve deep and portray the essence of a business, building a strong brand presence along the way.
#2 — Consistently Deliver Enormous Amounts of Value
The second rule for building a rock-solid brand is to always deliver enormous amounts of value. Think about it for a moment. Every single brand that's been ingrained in the hearts and minds of people across the country and the world have delivered huge amounts of value. While McDonald's wasn't the first burger business, it certainly knew how to consistently deliver a great tasting burger all the time.
Great value is a hallmark of iconic brands. People think highly about Apple, along with its devices such as its laptops, iPhones and iPads, because the company has consistently delivered an impeccable product every single time, over and over again. It goes out of its way to ensure that design and functionality are seamlessly blended with pinpoint accuracy to achieve acute effectiveness in form and function.
Dean Pemberton, President of Quintessentially, one of world's most sought-after concierge services for the super-rich, is a strong advocate of consistently delivering enormous amounts of value to its members. "We've grown Quintessentially over the past decade, strengthening the brand in the process, by focusing on the inherent value we can bring to our members."
Pemberton says that the focus is always on the members. No matter what the situation, they always keep their members' best interests at heart when doing anything. "We know they demand a lot from us, and we're there to deliver. And I believe it's that underlying commitment to delivering real value that's set Quintessentially apart from all of its competitors."
#3 — Never Break The Consumer's Trust
No brand can be built by violating the consumer's trust. Once that happens, a business's chances for survival are bleak. Considering that 4 out of ever 100 businesses fail within the first 10 years, that's an important thing to keep in mind. Once you lose the consumer's trust, it's gone forever, making it incredibly difficult to rebuild that trust quickly or easily.
If you're looking for a deeper level of engagement with consumers, you absolutely have to be mindful of their trust. In fact, a recent study by the Reader's Digest's US Trusted Brands survey indicated that 79% of people will choose a trusted brand when they're selecting between items that might be equal in their price or quantity.
By breaking the consumer's trust, not only are you violating one of the fundamental rules of brand-building, but you're setting yourself up for failure in the long term. Remember, it's always about the bigger picture. Think about what happens when an Apple product malfunctions during its warranty period. Do you worry that the company won't honor its commitment to a deeply-harbored trust? Of course not.
#4 — Create an Infectious Tribe
A company is only as good as its employees. If an employee isn't devoted to the company, the lack of zeal and enthusiasm will come across in everything they do. There's no way to build a big brand over time without employees that are excited and enthralled to help position the company in the best possible light.
An infectious tribe is one of the rules that every big brand adheres to, because the face of any business is its employees. If employees don't believe in the business, then not only does their productivity suffer, but so does their commitment to things like customer service.
Tony Hsieh of Zappos.com, which was acquired by Amazon for $928 million back in 2009, once said, "Businesses often forget about the culture, and ultimately, they suffer for it because you can't deliver good service from unhappy employees."
#5 — Engage in Experiential Marketing
Today's competitive business landscape calls for experiential marketing. At the heart of any famous or successful band is the overall experience that consumers associate with that brand. What experiences do you want your brand to become synonymous with? How do you want that to make the consumers feel?
For example, one of today's best known energy drink brands, Red Bull, is well-versed in experiential marketing. Its slogan, "Red Bull gives you wings," was transformed into catchy commercials, but the company took it to the next level when it launched its Red Bull Stratos jump by, Felix Baumgartner, who broke a record for the highest recorded jump with a parachute, which was set 52 years before.
Baumgartner also broke the speed of sound as he descended passed the speed of sound as he broke a 52-year-old record for the highest recorded parachute jump from 120,000 feet (36,576 meters), descending at an astounding speed of 690 miles per hour (1,110 kilomters) per hour.
Calling all HuffPost superfans!
Sign up for membership to become a founding member and help shape HuffPost's next chapter
This post was published on the now-closed HuffPost Contributor platform. Contributors control their own work and posted freely to our site. If you need to flag this entry as abusive,
send us an email
.