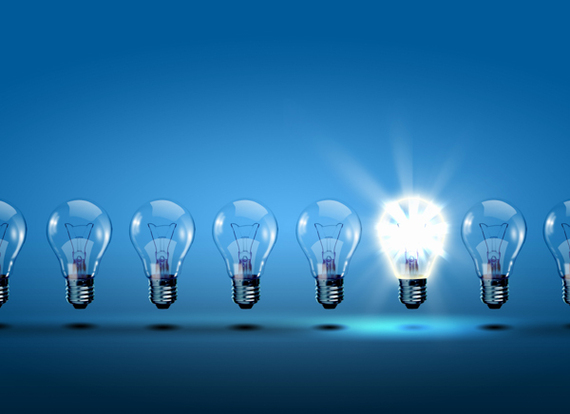 So you think you're a smart traveler?
Yeah, so did I -- until I took this job. Now that I'm immersed in the wacky world of forgotten passports, flat tires, missed connections and trip-ending calamities that I thought only happened in the movies, there's one thing I know: I am not the world's smartest traveler.
If you're not a book person, don't worry: I distill my favorite takeaways from the book here. Peruse them before your next vacation and I promise you'll come home a little smarter, if not happier.
Travel for all the right reasons.
Most people book a ticket or pile the family into the minivan with the right motives. They want to get away for a few days of hard-earned rest. Or, if it's a business trip, they need to go from point "A" to point "B" -- a perfectly valid reason to rent a car, get on a train or board a bus.
But from time to time I hear from passengers like Predrag Djordjevic, who booked a Priceline ticket from Chicago to Belgrade. One of the carriers on his complex, multi-airline itinerary wasn't coughing up his mileage credit, and he turned to me for help. (I tried to help, but failed.) Traveling for the miles, or because someone offered you something "free," is a terrible reason to go, and as my late journalism instructor was fond of saying, "Down that road lies madness."
Don't let money ruin your trip.
Money can destroy your trip, but not necessarily for the reason you think. Sure, travelers are broadsided with all kinds of unexpected bills, but often the wound is self-inflicted when it comes to the cold, hard cash they part with. They simply can't click the "buy" button and let it go.
I recently heard from Tonia Pickard, who had booked a package vacation to Disneyworld through Expedia. Including airfare, she paid $7,445. A day later, Disney slashed its prices by 35 percent. Pickard submitted a request to Expedia under the online travel agency's low-price guarantee, but it was denied. I asked Expedia to review its decision, but it wouldn't budge. Pickard was upset, which I can well understand. But her experience underscores one of my principles of smart travel that I've learned along the way: After you push the "buy" button, you'll be much happier if you walk away and enjoy the trip.
For goodness sake, read the fine print.
The disclaimers in eight-point type below a published offer can hide a multitude of sins, as my dad, a retired minister, might have put it. But he'd also tell you that devil is in the details, and Daddy, you're right. You'd be shocked at how many travelers simply ignore the terms and conditions, believing they'll be fine. Often, they aren't.
The more complicated the product, the greater the chance you'll become entangled in the fine print. Take travel insurance, for example. When Sandi Lichtman's daughter got sick and she needed to fly home, she assumed the change fee her airline would charge her would be covered by her Allianz travel insurance policy. It wasn't. The reason? The doctor who examined her daughter was a family member, and her policy didn't allow that. There goes $335 out the window. But wait! I contacted Allianz and asked it to take a second look. It agreed to honor her claim. What, you thought I'd go 0 for 3 in my own story?
Find a good credit card and use it.
Cash may be king, at least in parts of the world, but nothing protects your travel investment like a credit card with a reliable dispute-resolution department. Too often, travelers apply for credit cards for the wrong reasons, such as collecting loyalty points or getting airport lounge access. Often, these gimmicky cards come with an annual fee and higher interest rates. The real value of a credit card comes when you've made a travel purchase that didn't work out the way you expected, and you have to dispute the charges or you need to buy something in another currency.
What's your alternative? Well, you could always wire the money. But Kelly Rizzo wishes she hadn't done that when she found a vacation rental online, which offered a $500 discount if she sent the money straight to the "owner." Only, the owner turned out to be an impostor, part of a troubling and persistent problem of "phishing," in which a rental manager's identity is stolen. She lost $4,100, and the site through which she booked the unit only offered her a partial refund. If only she'd used a credit card, she could have contested the charges and received all her money back.
Plan for the worst but hope for the best.
More than 90 percent of all travel problems can be easily avoided through simple planning, starting with the luggage you bring, and extending to your passport, visa, calling to confirm your flights and hotel and making sure you have all your shots. Common sense? Sure, but when you're on the road, common sense is the first thing to go out the window.
I haven't just seen it happen, I've done it. Once, I made it all the way to the Baltimore airport before I realized I'd forgotten my wallet, something that would have been easily remedied by checking before I left the house. A kind Southwest Airlines representative allowed me to go home, retrieve my billfold and ID, and take the next flight. I boarded the wrong train in Philadelphia once and nearly missed my flight. Thank goodness a conductor pointed out my error and showed me how to fix it quickly. And I once forgot to pack underwear on a trip to Québec City -- easily remedied with a shopping trip, but embarrassing, nonetheless.
Whatever you do, don't call me the smartest traveler. I've made my share of mistakes and learned from them, and that's what this book will help you do. You'll learn from my errors and those made by other travelers.
Take this wisdom on the road with you and hope for the best. You'll have a great trip.
And if you don't? Well, you know where to find me.