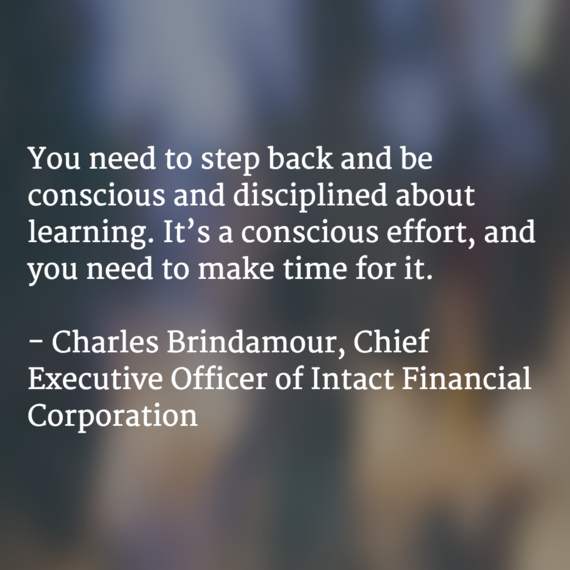 You have finally come to understand that being a leader has little to do with your position on the corporate ladder. It has more to do with your mindset. Your decision to lead.
Unfortunately, we live in a corporate culture where the boss is more universal than the leader. You know the boss – he's the one that demands total obedience as he barks orders from his throne.
I know the boss well. I have been a subordinate to numerous bosses, worked with a few and was even one for many years. But my attitude in being the boss changed when I worked with my first leader. His operation was foreign to me, he:
developed the team.
gave credit.
said, "we" a lot.
thought long term.
And the most curious aspect of my first encounter with the leader – he was not in charge. He was a colleague who had the ability to motivate people to perform to their best. Since that chance meeting, I have worked diligently to transition from the boss to the leader, and I have developed a few traits every leader should possess.
1. Leaders listen before they speak
Great leaders are great listeners. It's not your job to dominate the room with your rhetoric. Your job is to listen because the most effective strategy to get people's attention is for you to give them your attention.
And a wonderful side-effect of listening is that you develop the unique skillset to ask what Warren Berger, author of A More Beautiful Question, calls "the beautiful question." What might those questions look like:
What does not fit?
What would an outsider do?
Do I understand why we do it this way?
What might be the long-term consequences?
By listening and asking the right questions you can guide your team to create amazing products and services.
2. Leaders treat themselves as a product
Leaders understand that growth is a significant part of their journey and that developing a system of learning strategies is crucial. Here are two important strategies:
The growth journal. This logbook is used to record what you are learning. Your goal is to incorporate what you have learned into your everyday life.
Very important question. You should always be asking yourself, "What skills can I acquire today that will give me more freedom in the future?" By answering this question you begin to develop an idea of what skills you need to master.
Charles Brindamour, Chief Executive Officer of Intact Financial Corporation, explains "You need to step back and be conscious and disciplined about learning. It's a conscious effort, and you need to make time for it. You have to see learning as a key element for moving the organisation forward and making it prosperous. It's a key responsibility for you as the leader. If you don't make this a priority, you risk the organisation becoming complacent."
3. Leaders refuse to be your boss
Leaders are not the boss. While the boss enjoys dishing out orders, you have a gift for getting others to operate at their peak performance. And what might those gifts look like:
Listening to your team and addressing suggestions, concerns, and personal issues.
Coaching your team to raise their performance to a higher standard.
Allowing every team member the opportunity to voice their ideas.
Trusting your team that they can do the work.
Not giving orders, but instead discussing next steps with the team.
Every person wants to be heard and respected. If you take every opportunity to listen and give your team an opportunity to do the work, you will create an environment where they can unleash their full potential.
None of us are born leaders. It's something that must be cultivated and earned. To start, I suggest you focus on growth. You should buy a journal and begin recording what you are learning and implementing those things in your professional life.
If you do this every day you will not only become a better leader but you will grow in self-awareness – and that is a powerful combination.
Calling all HuffPost superfans!
Sign up for membership to become a founding member and help shape HuffPost's next chapter