There isn't any shortage of cheesy personalized gifts, flower arrangements and spa gift certificate recommendations for Mother's Day so I'm not going to bore you with any of those. Here are a handful of inspired, creative gifts for Mom that will make an indelible mark on her memory and make her proud to have raised such a rad monkey as you. Let the bragging begin. And, you're welcome!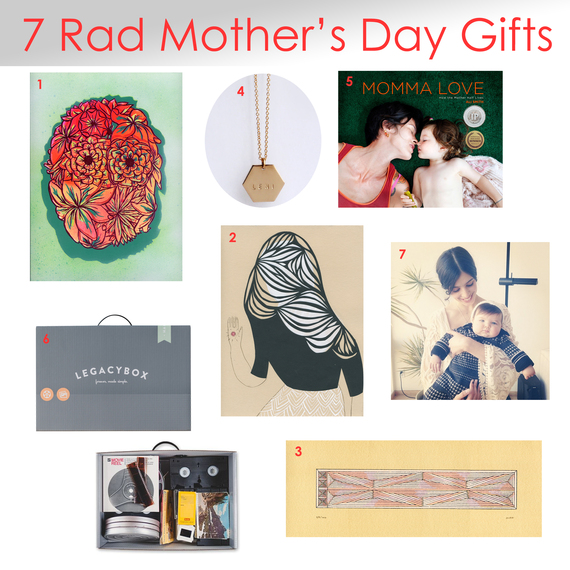 Art:
Old school Williamsburg, Brooklyn gallery, Cinders Gallery, has been around since 2005 and has an awesome selection of art from rad artists who you need to know about. Just because your mom has kids doesn't mean that her house needs to stop being unique. Snatch up an original or a print to brighten mom's day while supporting real artists and a non-profit gallery that puts art and good vibes first. In order: Renew by Allyson Mellberg Taylor ($300), Flower Mask by Kelie Bowman ($60), A Kind of Humming Silence by Serra Victoria Bothwell Fels ($40).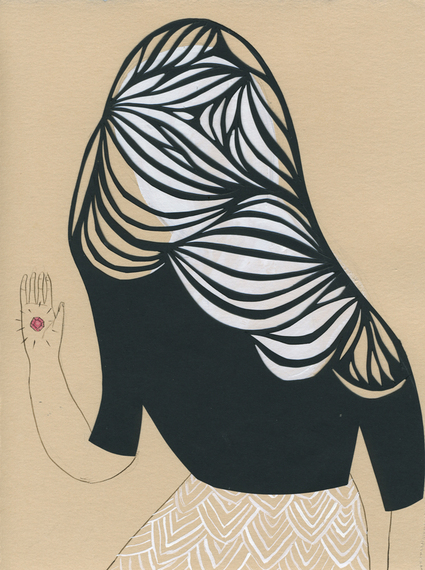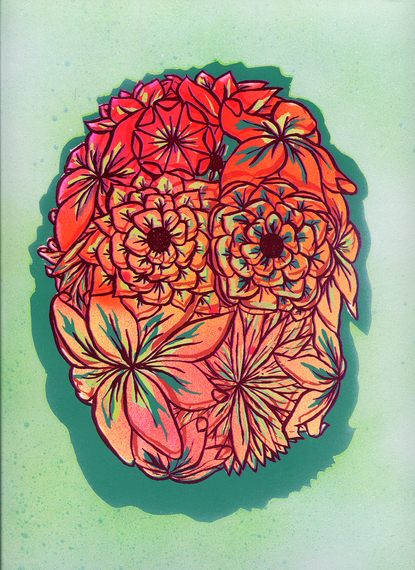 Gold:
Give her something that shines like she does: gold! This gold hexagon pendant necklace is on-trend but simple enough to transcend the geometric design fad. Have this minimal modern necklace hand stamped with up to 4 characters. Initials are probably the way to go here. Multiples on one chain would look really cool, too. Available in 14k gold-fill or sterling silver. The tiny 1.6mm high letters may be 'blackened' with temporarily ink or left 'bare'. $55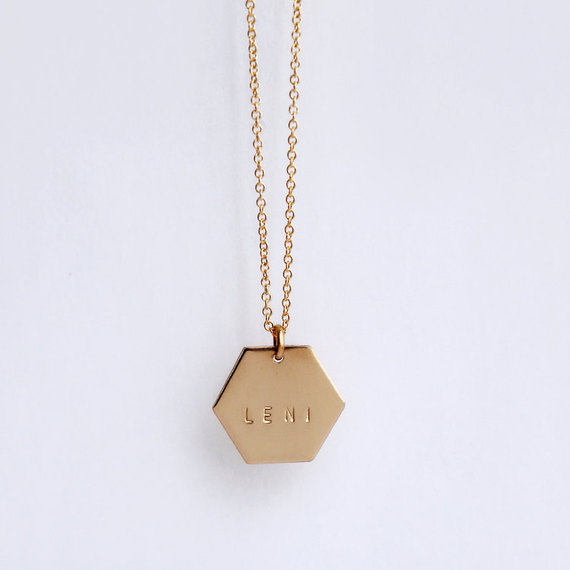 Inspiration:
The photography of the mothers in Momma Love by Ali Smith speaks to all moms who take pride in being different and knowing that there's something awesome and unifying between all mothers. They know that they're doing the best that they can to love life, and their kids, no matter what. Momma Love is the winner of two international book awards and was named a top Mother's Day gift idea by the New York Times blog. Hardcover, 9 1/2″ x 11 1/4″, 160pgs, printed by US based "green" printer. Hardcover, 9 1/2″ x 11 1/4″, 160pgs, printed by US based "green" printer. Get 20% off with code: MetroMomma MSRP: $39.99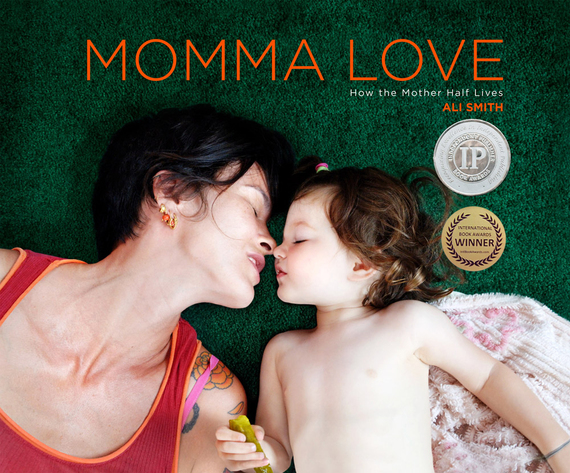 Legacy:
It's a little late to get this in time for Mother's Day so yu'll have to make something up about where your gift is, or give her a little something now with a hint that something truly spectacular is on its way. And this is truly spectacular. Legacybox is an amazing service that takes all of your memories in almost any image, video or audio format and preserves them onto a DVD. It starts at $75 and goes up to $500 for your whole attic full of stuff. This is something that will be cherished and passed down. Give the Legacybox with a Kleenex box for best results.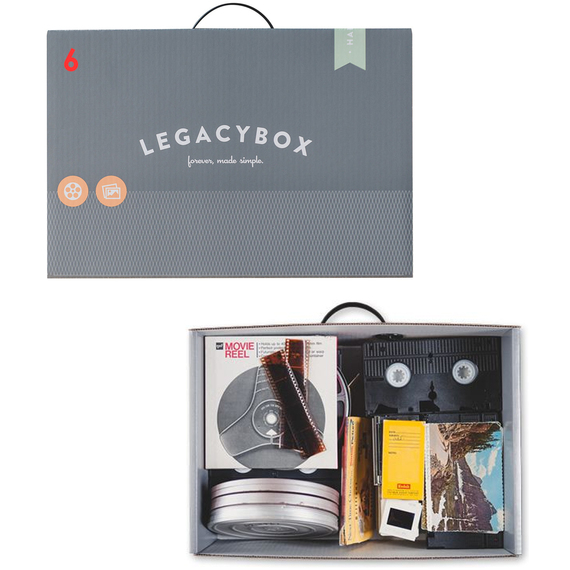 Style:
It's hard figuring out how to work with our post-baby bods. Even if mom got back to pre-baby weight (lucky her!) her body is likely to be shaped a smidge differently and her old clothes just don't fit the way they used to. Veteran stylist Gaby Ron created Motherlode Styling because her own body changed during pregnancy and she recognized a need to re-design her own wardrobe and style. Gaby will help edit mom's closet to make her feel as fabulous as she did pre-pregnancy and can even take her shopping for new pieces to fill in the gaps. Prices start at $250 per session. She can email a voucher for you to enclose in a card, or you can book an appointment in advance.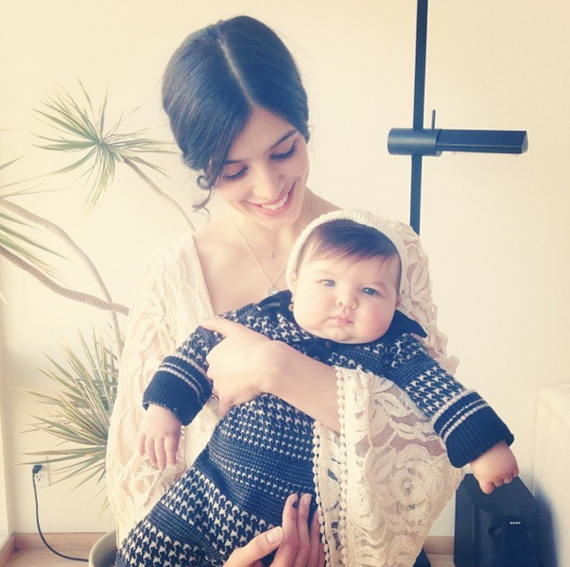 What other rad Mother's Day gifts have you thought of that break the mold? Please share!