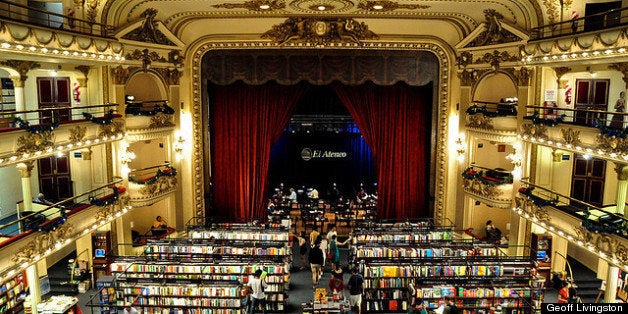 In the mood to shop but not in a position to really spend? Hit up these shops to make some smart purchases.
Get your shopping done right in BsAs and bring home something your friends don't have to pretend to like. When that chump change starts to get heavy in your pockets, head out to one of these shopping paradises to spend it wisely or browse aimlessly until something catches your eye.
Feria de San Telmo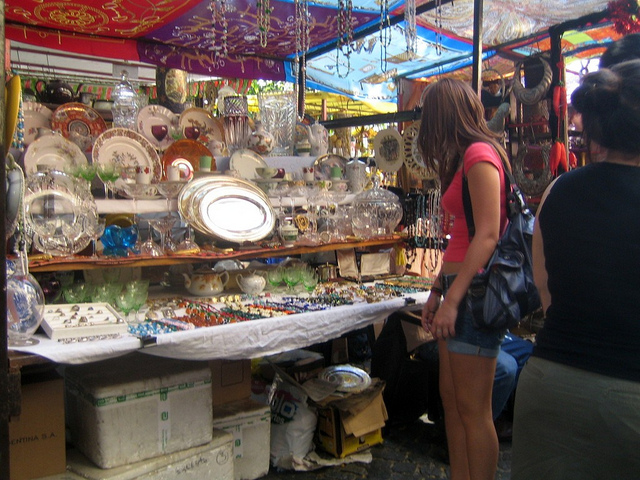 Photo from Heidi De Vries
The only reason anyone wakes up early on Sunday in BsAs is for the San Telmo Fair, by far the city's most iconic weekly event. At this massive flea market, you'll find all kinds of touristy paraphernalia and some cool knick knacks as well, like antique jewelry and vinyl records. When it's time for a shopping break, chow down on killer street food (like homemade empanadas, super-sized burritos, choripan, etc.) and check out the street tango dancers. The market operates every Sunday from 10 a.m. until 6 p.m.
Feria de Recoleta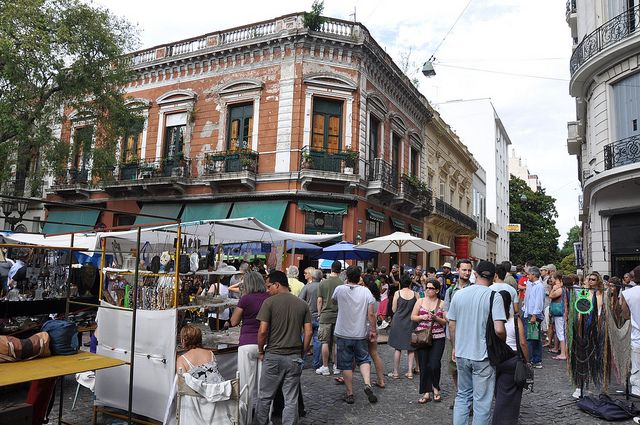 Second only to the San Telmo Fair, the Feria de Recoleta (a.k.a. Feria Plaza Francia) is an outdoor market with an enormous assortment of handmade gifts for everyone back home. But unlike the San Telmo Fair, it's pretty laid-back and less packed with annoying tourists. Pull up a spot on the grassy knoll and mellow out to some street music when you get sick of haggling for souvenirs.
Murillo Leather District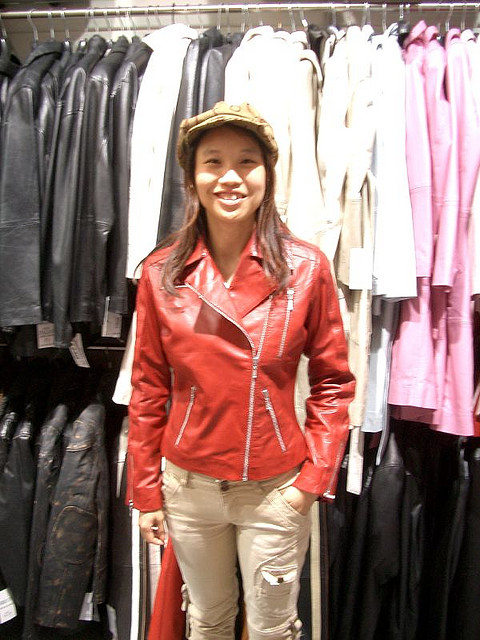 Photo from Alpha
With more cows than people at any given time, it's no wonder that leather is such a hot commodity in BsAs. There's an entire "district" in Villa Crespo dedicated solely to selling leather clothes and accessories. 666 is the big-name store on Calle Murillo, but one block over, Outlet del Cuero is a much cheaper alternative. They'll even custom-tailor that jacket for no charge at their on-site factory. An average 100 percent leather jacket here goes for $600-$700, but you get a 10 percent discount for paying in cash.
Alpargatas Outlet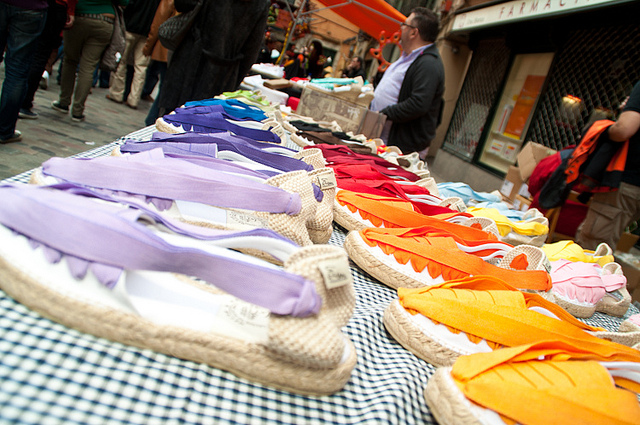 Photo from Sin Amigos
Back before Tom's made them a hipster must-have, the canvas and fiber-soled shoes, called alpargatas, were the OG footwear of Argentinian campesinos. Alpargatas are are as cheap as they are stylish and comfy. This warehouse is the place to pick up your kicks. A pair of originals costs $20, while more steezy versions run $40, sometimes cheaper during sales. They also sell pricey clothes, but skip the threads and stick to the shoes. Pop in Monday through Saturday, 10 a.m. to 8 p.m. to get your feet outfitted in proper BsAs fashion.
El Ateneo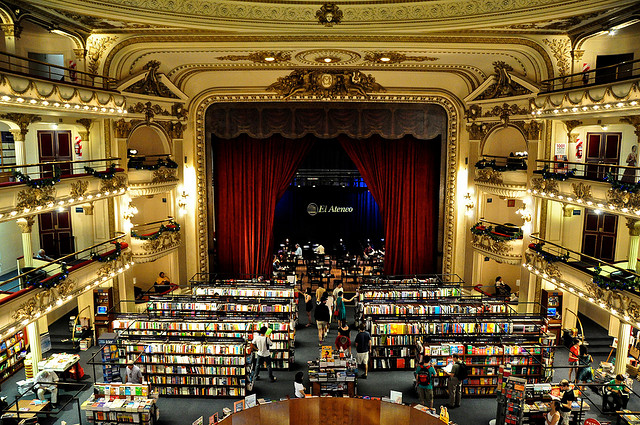 Photo from Geoff Livingston
Step inside this granddaddy of bookstores and you'll see why it's called El Ateneo Grand Splendid. Once a glamorous 1920s theater and music hall, El Ateneo kept most of its original design upon converting into a mega-bookstore. The only difference is that all the seats are now replaced with endless rows of bookshelves. A working knowledge of Spanish is needed to appreciate most of the literature here, although there's a small selection of English-language books just for gringo readers.
The shops of bougie BsAs are often hard to navigate when you're looking to part with your pennies wisely. Whether you're in the market for some new threads, shoes, books or presents for the people who miss you back home, these five shops and markets will hook you up with things you'll be proud to wear or gift without robbing you blind.
Written By: Connie Nguyen