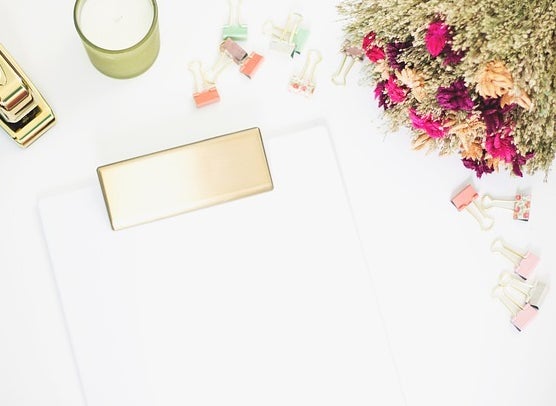 The term "side hustle" is defined as any income stream outside of your regular 9-5 (or primary means of providing for yourself). Side hustles run the gamut: from small endeavors here and there, to full blown side businesses. If you're looking for a more lucrative side hustle, below are five ways to generate $1,000+ for your next vacation, savings goal, or student loan payment.
Give Freelance Writing a Try
There is no shortage of companies out there, both big and small, that need help writing content for their brand: think web copy, blog posts, social media messages, email campaigns, and more.
With a few well-crafted portfolio pieces, you can then begin to reach out to companies or find writing gigs on job boards like ProBlogger in no time. Pick a niche in an area you already have the expertise, (for example, if you work in accounting, you may be the perfect person to write about it).
You'll have to start at a lower price per article/hour to build up a portfolio, but once you do, you can charge up to $300 per post or $70-$100 an hour.
Open an Etsy Shop
Are you a crafter? Enjoy making digital designs? Why not open an Etsy shop to sell some of your finer work? Pair listings up with well-crafted pins on Pinterest, and you can bring in $30 for every scarf you knit, or $10 for each of your greeting card sets. If you can sell 100 of these items each month, you'll easily be bringing in an extra thousand dollars to fund your lifestyle.
Write and Publish an eBook
Amazon's monopoly on the digital book market makes it easy for anyone to make money by writing an ebook. Whether you have some new knitting techniques or have tried and true relationship advice that has helped others, you can write a book about it! There's no guarantee of how much you'll make, but with some decent writing, a handful of ebook ideas, and expert marketing, you may be able to make a few hundred per month.
Create Online Courses & Products
Do you have a skill you are known for among your friends, like cooking, knitting or photography? Then chances are hundreds of others would benefit from your expertise. Using that knowledge, you can create an online course to help others out there improve their skills. Websites like Udemy and Teachable give course creators an easy platform to sell and distribute course ideas to a large audience of people who want to learn.
I won't lie to you, courses and online products take a significant time investment up front, but once they're finished, you'll have a high-dollar item to sell month-after-month. Many are intimidated by creating a course because they don't feel they're "expert" enough, but it isn't so much about how much you know, but how you're presenting the information to buyers. Using the knitting example again, think about all the things you wish you'd known when you were learning each stitch. What do you wish you'd known? What secrets do you now have to share?
That level of detail will help your course stand apart.
Blogging
Blogging is another "side hustle" that is very time consuming, especially at the start, but the payoff can be great.
There are several ways to monetize your blog. As long as you put out consistent, quality content, (this is the time consuming part) you can use affiliate links, on site ads, and sponsorships to bring in extra money each month. If you work hard, you could make thousands of dollars every month, and even surpass your day job!
There really aren't any shortcuts; if you want "big money" (think $1,000+ extra each month) you may have to put in more time than what's required in a "here and there" side hustle like babysitting for a few hours or selling your old items online. However, where there is dedication and diligence, there are dollars, so your time investment could yield big profits.
Perhaps most importantly, the side hustles above can be done at your own leisure, and in your own free time.
Related
Popular in the Community