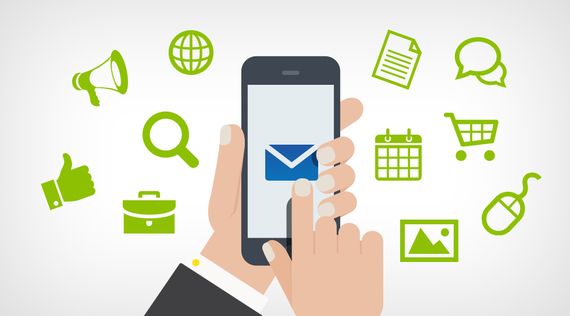 When done properly, email marketing has the potential to be one of the most effective and persuasive forms of marketing, providing the highest ROI for your business. However, most companies don't implement email marketing strategies the right way, and as a result they don't generate the kinds of results a business expects.
In terms of lead generation email marketing is one of my favorite marketing tactics, because overall it tends to have the best Cost-Per-Acquisition (CPA). Below I've outlined some simple rules and best practices to follow that will help to improve the overall performance of your email marketing campaigns, including:
• increased click-through-rates
• decreased unsubscribes
• higher conversions
It's no secret that the majority of emails are viewed on mobile devices--most users are constantly on-the-go using their smartphones to consume content wherever they are throughout the day.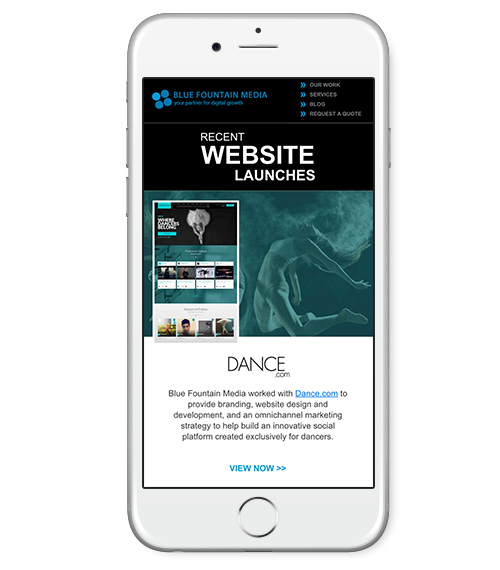 To reach that significant amount of users, it's essential that you optimize your email marketing campaigns to be mobile-friendly by:
• Using a responsive design email so that your campaign renders well on all platforms (from tablet to desktop to mobile).
• Choosing fonts that are big and easy to read on a small screen.
• Selecting imagery that is vivid and looks good for users viewing your email on their tablet or smartphone.
• Keeping calls-to-action (buy now, request-a-quote, ask a question) appropriately sized so that they're easy to click with a thumb on a touch screen as opposed to a mouse at a desktop.
The first thing that always comes to my mind with email marketing is to keep it concise. Users aren't reading a newspaper--they're reading an email, so brevity is essential. One column of text is undoubtedly enough space to allocate towards content.
Once you start using two or three columns to highlight different messages, you've lost the user's interest and have probably distracted their focus from the main messaging your email is trying to convey. If you have more content to offer, host it on your website and drive users to that page to continue reading--your website design should always have a section that can house fresh content. Keep it simple with imagery, core messaging, and a nice call-to-action as you scroll down the email.
Your subject line is your first opportunity to capture user interest with your campaign, so make sure it's enticing. Users should have some idea as to what your email will be about, but not enough information that they don't have to open it--find a happy medium. Avoid using "click-baity" subject lines that have no real relevance to the content of your campaigns just to increase your open rates. Misleading users doesn't help to increase click-through-rate or conversions, and if the content they see isn't what they expected, they'll unsubscribe or even report you as spamming.
It's a no brainer that testing your emails is essential. However, a lot of companies neglect testing the loading time of their emails, and this is a critical mistake. The speed at which your campaigns load is very important. If your email doesn't render in less than 3 seconds, you'll lose a lot of your recipients before they even view your email.
If you're finding that your email is loading slowly:
• Optimize the file size of images used in your campaigns.
• Always write out text using HTML when you can. Using images in place of text is unnecessary.
• Remove any unnecessary lines of code. Streamlining the amount of code helps load time and increases deliverability.

5. Personalize Your Emails
Whatever method you use to build you email contact list, whether it is through a newsletter sign-up or through information collected during a customer's previous purchase, aggregate as much information as you can (without being overly-intrusive) about the contact. By obtaining the first name, last name, and organization when applicable, you can easily set your email campaigns to include personalized details, showing the user that this isn't simply a blanket message without relevance, and that is in fact intended for them.
With users so attached to their phones and laptops, it's no surprise that email continues to be one of the best ways to reach a targeted audience. That being said, simply activating an email marketing campaign won't do the trick if you're not following best practices and keeping the user top of mind.
Calling all HuffPost superfans!
Sign up for membership to become a founding member and help shape HuffPost's next chapter