Are you overwhelmed as a start-up?
Of course, starting a business is difficult.
There are so many obstacles in business. You need a superb product. You must market this product to your potential customers. You need to meet the demands of the evolving society and your growing customers. And the list is endless.
It's challenging to breakthrough in your chosen niche.
How do you convince potential customers to identify with your brand?
How do you learn from the mistakes of those who have done same business as yours in the past?
How do you build lasting relationships that stand the taste of time?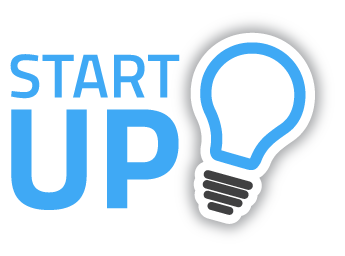 Enter Business Networking:
According to this report, Business networking is an effective low-cost marketing method for developing sales opportunities and contacts, based on referrals and introductions - either face-to-face at meetings and gatherings, or by other contact methods such as phone, email, and increasingly social and business networking websites.
Establish lasting relationships
Achieve success in your career
Connect with colleagues
Learn from others
Maximise a lot of opportunities, and so on.
Why Networking Is Important For A Start-up: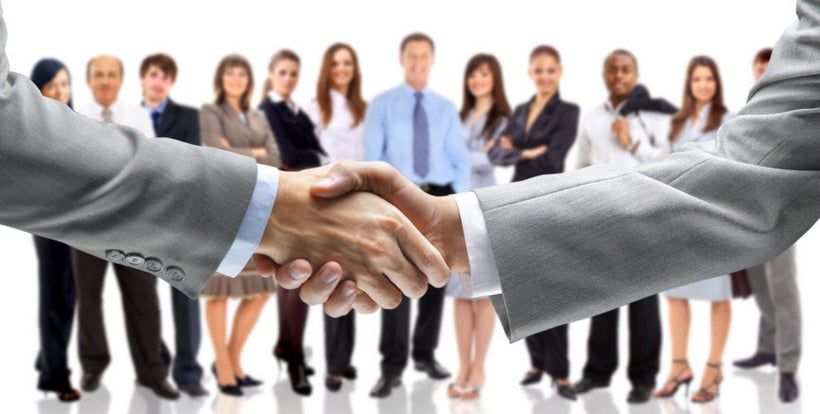 Some of the reasons, you should consider networking as a start-up include:
Networks are interesting: When you network, you meet people from different backgrounds with interesting insights and stories to keep you going
Nobody is an island: As a business, the challenges you face are not peculiar to you. With a good network, you'll become more knowledgeable about how to overcome business challenges
Others aid us to succeed: Most of the successes you have achieved so far as a business, are due to the trust and investment from a lot of people. With a good network, you'll be spurred to succeed even more
Networks support good courses: A cliché which all networks can relate to is: What can we do together? When you join a good network, you'll relate to this even more
How To Build A Good Network As A Start-up?
Building a network as a start-up is important.
Doing it the right way is the recipe for success in your business pursuits.
In this post, I share with you five easy steps to build a network for your start-up, which you will relish forever.
Focus on relationships, not transactions:
Your focus in building networks as a start-up is to build relationships. When you approach businesses that you wish to build relationships with, chances are that they will respond to you fine. But, when you make it about transactions, this will create the impression that you don't have anything to offer them. When you focus on building relationships in your network, you'll gain a lot from it. Your business will blossom, and your networks will increase.
Don't ask for something before you give something:
One mistake most start-ups make when building networks is to always be at the receiving end. This is bad for you, as it portrays you as someone only concerned with receiving and not giving. As a rule, you should always reciprocate any gesture by your networks. Always ask yourself, how do I benefit the other person? When you do this, your networks will appreciate you more, and willing to share with you
Don't make the process about you:
Are you concerned about what benefits you only in a network? Is your only mode of communication with other networks filled with "I", and that's all? If this depicts what you have been doing in the past, you should stop it now or it will hurt your networks. Networking is all about connecting with the other person, so you should care about them too. Ask, if they are facing challenges. Show concern towards them, and be ready to assist them. When you do this, your networks will last longer
Strive for quality, not quantity:
Are you the type who is in a haste to network with anybody even if they don't fit into your business goals? Networking is not a numbers game, but that of quality. The number of persons in your network doesn't necessarily matter if they can't assist you to achieve your set goals. As a start-up, strive for quality, hunt for the best in your niche, and make a thorough check about them before finally networking. When you do this, your start-up prospects will boomerang
Be a volunteer:
If you wish to achieve success in your start-up through networking, then you should be ready to volunteer. When you volunteer, you'll meet new people, become experienced, and prove your worth. Volunteering, especially for leadership roles in organizations is a sure-fire way to network effectively. Volunteering could be an arduous task, but the gains from it in the long run are enormous.
On a Final Note:
As a start-up desirous of success, networking comes in handy. With it, you learn from the best, share your experiences and grow your business. These five effortless steps will edge you closer to the success you desire through networking.
REAL LIFE. REAL NEWS. REAL VOICES.
Help us tell more of the stories that matter from voices that too often remain unheard.
This post was published on the now-closed HuffPost Contributor platform. Contributors control their own work and posted freely to our site. If you need to flag this entry as abusive,
send us an email
.