2016 is well underway, and small business owners are all searching for ways to develop an online presence this new year. At this point, if you have not been able to reach your target audience then you are very quickly running behind.
The thing is though, we all want to be heard, right?
As an Entrepreneur it really is the golden ticket...finding people that actually give a crap about what the heck you have to say, because if they are willing to stop and to listen, then they may browse through some of the stuff you want them to BUY!
That is not the easiest thing in the world to do, heck, it is actually really challenging, even for those who know what they want to say. They have studied, excelled in their studies, and still have a heard time expressing themselves the right way.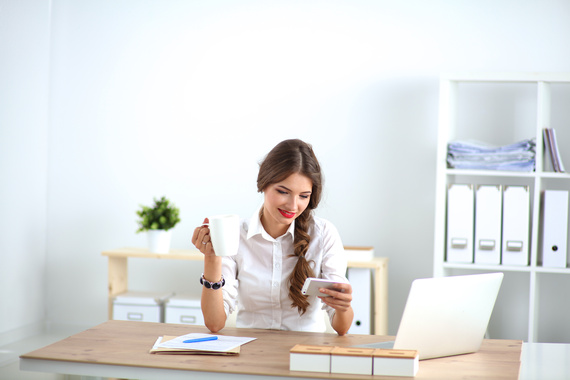 This volatile, for some, key to everything that can transform your small business allows you to reach customers that you would otherwise never have been able to reach. For the ambitious Entrepreneur, fear, or a limited budget is simply not enough to compromise her goals. That is where coaches like Lakiesha Singletary come in.
Lakiesha Singletary is no stranger to building an audience from the ground up. This incredible Fempreneur helps her peers to sell products online and to attract their ideal customers. As a co-host of a show that attracted 2.5 million listeners, she became an advocate for entrepreneurs and professional executives.
This kickass Fempreneur recently shared 5 tips for increasing small business visibility with SheMeets.
Position yourself online as the expert
Make sure your brand story is consistent across the board no matter what platform(s) you are on. Join social media groups and add value. When someone post a question in a group that's relevant to your industry, answer it. This shows you as a valuable asset and you never know who's watching. Write blog posts that are relevant to your audience. Think about their three pain points, what solutions are you bringing to the table. People want to know how you can benefit them.
Optimize your website content and social media descriptions
Researching your keywords using a free tool like Google Keyword Planner, is a great way to drive targeted traffic to your website. Pay attention to the amount of people searching for your keyword phrases, the amount of companies that's competing, and if Now take those keywords and implement them into your blog posts, your website content, and your social media descriptions.
Knowing your website numbers and social media insights are vital to your company's online success. Analytics helps you really listen to your audience in ways you never thought possible. You no longer have to wonder when your potential client is online. Analytics shows what device they're using, which product is a best seller, what blog post is their favorite, their gender and the list goes on. This way you are able to create services and/or products that they want, which will increase your bottom line.

Engage with your fans on a deeper level
I can't say this enough. People buy from people, not businesses. Develop a social media strategy that adds to your credibility. Create relatable videos, a content calendar, sign up with Buffer and schedule your posts; this will save you a lot of time. Share relevant industry news with your followers. The more you interact, the more people will get to know you, trust you, and respect your brand.
When you get to the point where you have gained the attention of your audience, it's time to re-evaluate all of the above. It may be time to change your keywords, or re-think your content strategy or maybe your audience has changed altogether, I suggest you monitor this on a monthly basis. This will help you stay on top of the online noise.
According to Lakiesha, who was recently approached Google to fill a position in Silicon Valley, becoming a voice for your industry takes a lot of hard work, but the rewards are well worth it.
REAL LIFE. REAL NEWS. REAL VOICES.
Help us tell more of the stories that matter from voices that too often remain unheard.