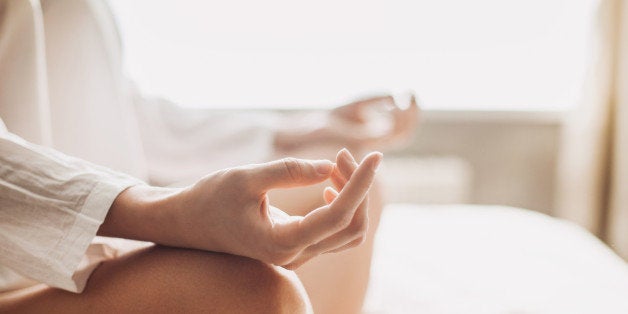 If you're busy like me, you like to get the most of out of what you do. In my experience, meditation is more about quality, than quantity. Twenty minutes of focused meditation leaves me feeling much more peaceful than an hour of meditation thinking about my to-do list (no thanks, I'm better off just getting to work). Here are five ideas that you can use to leverage your meditation practice:
Simple things like lighting a candle, turning off your cell phone, or sitting in a special place can support your meditation practice. Think of it as gearing up for your meditation - like putting on your running shoes before you run. When you put on your shoes, your body knows that it's time to start preparing for a run. This same principle of preparation can be applied to meditation. How do you prepare for meditation?
Setting an intention before meditating is a great way to receive the full value of your meditation time. Establishing an intention sets a direction for you - a north star. When you consciously set an intention before you meditate, you align with the purpose of your meditation practice. Ask yourself, "why do I meditate?" You might meditate to experience God consciousness, to know the peace that surpasses understanding, or to take have an excuse to take a nap. Whatever your intention, connecting with it before you meditate will support you in getting the most out of your meditation.
Like setting an intention, clarifying a question before you meditate is a simple and powerful way to leverage your meditation. Try asking an open ended question like, "what is my purpose?" Or "who/what am I?" If you need a place to start you could even meditate on, "What is my question?"
Write down your distractions
If, while meditating, you find that you end up going over your grocery list or thinking about what your girlfriend is doing, try writing down what's distracting you. It can also be helpful to have a pen and paper nearby in case you think of something that you need to do. Transferring your to-do to a piece of paper frees your awareness to move onto other things.
Listen to a Guided Meditation
I use guided meditations to help hold the focus of my mind while I am meditating. Here are three of my favorite guided meditations by John-Roger, my spiritual teacher.
So there you have it. Try out one of these simple techniques or comment below with your favorite meditation preparations or guided meditation resources.