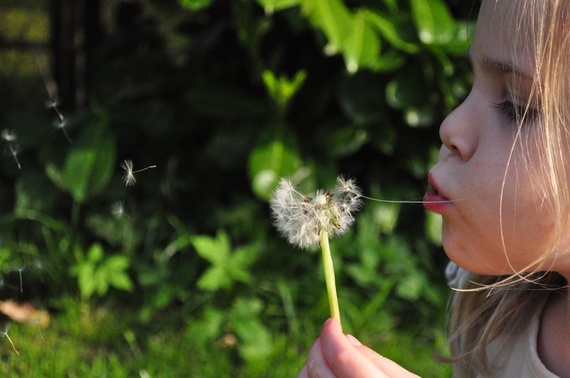 School is starting tomorrow and it is seriously bumming me out. I know I should be happy for my son and on some level I am, but he is growing up so fast and I can't stop it. I look at him and take snapshots of each stage in my mind with hopes of remembering each moment, but with our busy overwhelming lives, it is hard to be in the moments.
We all talk about slowing down time and enjoying the moments but the moments are pure chaos with kids. We always want and hope for this or that stage to be over that before we know it our kids are off to college. So how the heck do we actually slow down and try to be in these moments? Here are five ideas to try today:
1. Carve out 10 minutes for your shower in the morning but be sure to lock the door. Use this time to be completely alone. If 10 minutes in the morning is not possible, try for 5. The idea is that you set a ritual for your day through your breath and intentions.
2. If you commute to work, turn it into "you" time. Download some classical music or any other calming, soothing music to help you relax. You can use your car, the train or bus as your little sanctuary if you put a bit of effort into it.
3. Practice gratitude. Think about the relationships you are grateful for and appreciate. Is there anything your kids did recently that you are proud of? Who are these people and what is it about them that you appreciate? What recent successes have you had that you are proud of? Have you learned anything lately that you are grateful for? What material things are you grateful for? What do you own that make you feel good? What have you noticed in nature that make you feel good? What things or people have recently come into your life that you are grateful for?
4. Tell the people you love you love them and appreciate them. Buy them flowers, send them a love note, randomly text them that you're thinking about them, etc.
5. When lying in bed with your child at night, stay a little longer. Snuggle and breathe in the love you feel for your kids. Cherish it!
Andi Wickman is a mentor, certified life coach, hand holder, lifter-upper of moms who want to live a more energetic, HOT life. She helps mamas feel more confident in their lives, bodies and relationships so they can be more present, caring parents and humans.