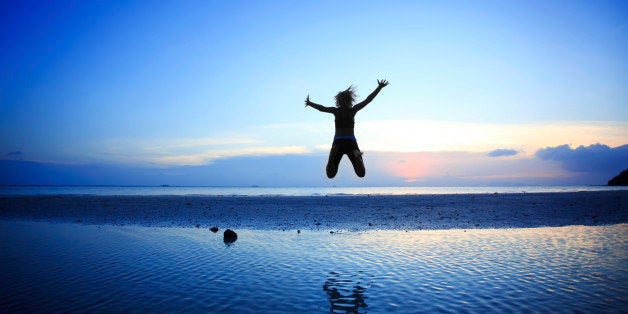 Out the other night with friends, the topic of solo travel came up during dinner. My husband had just returned from a two-week solo adventure to Hawaii and I have been traveling solo for years. A friend commented that, while she has yet to travel solo, she dreams of the day when a solo getaway will offer her some much needed time to clear her head and think about her future.
Actor and author, Andrew McCarthy describes solo travel in his book, The Longest Way Home, as the time when he feels most at home in himself. I couldn't agree more. Solo travel changes you. Being on the road alone, you are forced to confront your true nature. You depend on the kindness of others and step outside of your comfort zone in search of new, fulfilling experiences. It is liberating!
Now that you're ready to pack your bags and head off on your own adventure, here are some tips and tricks that I've learned throughout my years of travel that not only make myself, but my family, more comfortable saying good-bye.
Prearrange accommodations and transportation - My loved ones and I feel more comfortable when I'm able to leave behind an itinerary of where I'll be on which dates. Hotel phone numbers are handy especially if you're traveling to a foreign country or place where your cell phone may not work. Pre-booking a taxi or shuttle for my arrival saves me the stress of trying to figure out what to do upon exiting the terminal especially if I'm jet-lagged and in unfamiliar territory. That being said, there's nothing like going with the flow or taking recommendations from the people you meet while traveling. Therefore, I always make sure my reservations are refundable in case something better pops up.
Plan arrival during daylight hours - As a woman who only speaks English, with a few key foreign phrases, I prefer to arrive at my destination during the day. If I have to wait for my bus or taxi I can at least get my bearings and feel a bit more comfortable as more people are usually around during the day.
Respect the local culture - When it comes to packing, I do my research in advance about what is acceptable attire where I'm traveling. Typically I pack casual and conservative clothing or layers so I can cover up when needed. Since I'm not in the market for unwanted attention, good jewelry and revealing outfits stay in my closet at home.
Make friends at your hotel - Spend some time talking with the concierge or hotel owners if they are around. Not only will you get some great local advice and perhaps a dinner reservation at a hotspot, but also you will develop a relationship that invests someone on the ground in your comings and goings. Often these people will keep a watchful eye out for anything amiss.
Trust your gut - Often times we are so busy in our daily lives at home, we don't listen to our instinctual side, but on the road this is an important guide to your health and safety. If you find yourself in a situation that makes you uncomfortable in a threating way, then excuse yourself and move on. If it's late at night and walking back to your hotel seems daunting, then grab a taxi. Your body has ways of warning against bad choices, you just need to tune in and listen.
The more you travel solo, the more comfortable you will become with being on the road alone. Like me, you may even come to crave the time away. Solo travel is like exercising a muscle, the more you do it, the better and stronger traveler you become.