Halloween is right around the corner and surely you're going to hold some festivities. You've spent time on your costume, you've spent time on your decorations, you also need to spend some time thinking about what you're going to serve all your guests. To that end, we created a short list of "spirits" you need for your night of spooky fun. Stock your bar with following and add just a bit more flare to your Halloween party this year.
Mister Cartoon Cazadores Tequila Limited Edition Bottle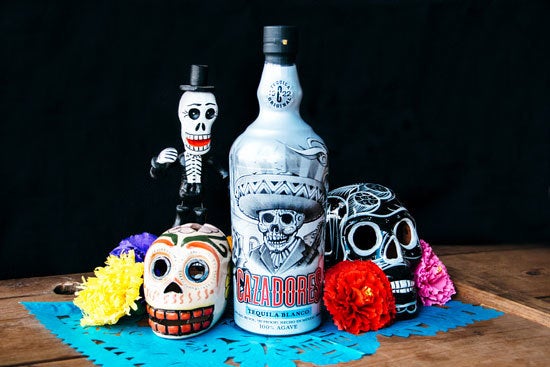 Mister Cartoon, the famed Los Angeles-based tattoo artists who's inked such luminaries as Justin Timberlake, Pharrell Williams and Kanye West amongst many others, has created a limited-edition bottle for Cazadores for Dia de los Muertos (Day of the Dead). The Dia de los Muertos traditions date back centuries to Mexico, where people often picnic at cemeteries and in other ways spend the day thinking about their loved ones who've passed on.
The designed inked by Mister Cartoon is reminiscent of traditional Dia de los Muertos artwork, and would look perfect at your Halloween event. The blanco tequila itself is delicious and goes well neat or in a cocktail of your choice.
Deadhead Rum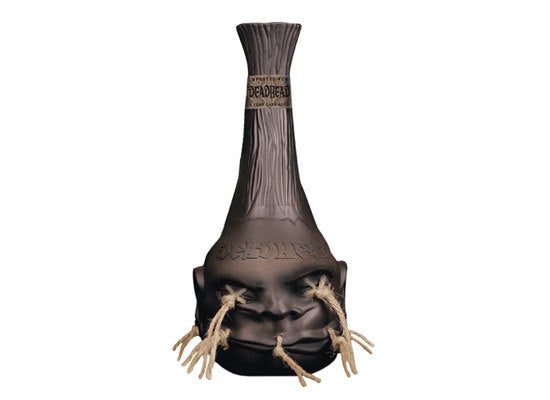 The bottle conjures images of voodoo priests, curses and zombies – could there be anything better for a spooky night of drinking? The rum itself, from Vera Cruz, Mexico, is 6-years old and brilliant. Not too sweet, but not too dry either, it gives off a bouquet of coffee, chocolate, caramel, vanilla and butterscotch. This is a great rum that goes well in just about any cocktail but can also stand on its own over some ice.
Crystal Head Vodka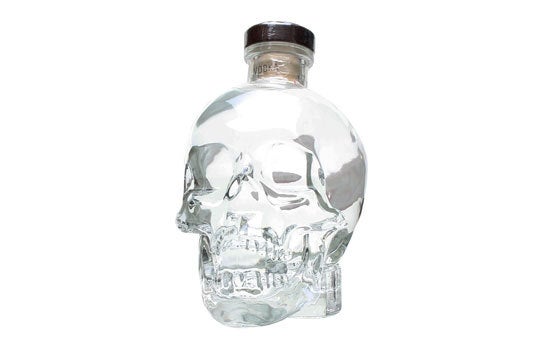 Imagine pouring vodka from this crystal skull – your guests will love it. It's been around for awhile now – since 2007 – so the novelty may have worn off for many people, but it's still a great addition at Halloween. The company was founded by Dan Aykroyd and artist John Alexander – both of whom share an interest in the legend of the thirteen Crystal Skulls. That interest culminated in a very smooth vodka, free from additives, distilled four times and then filtered seven times (the last three of which are through diamond crystals).
Death's Door White Whisky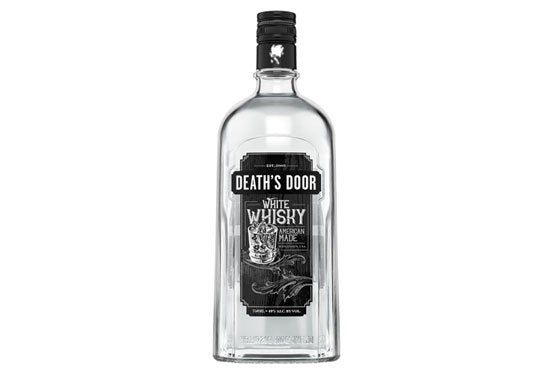 With a name like "Death's Door" the question is why isn't this at your Halloween party? While it's actually named for a waterway between Door county peninsula and Washington Island, Wisconsin (where it's organic hard red winter wheat is sourced), the name is still creepy enough to give your guests a bit of a pause before trying it. Also, clear whiskies are typically known by another name: moonshine. And while many of them are pretty unrefined, drinking Death's Door is actually a very pleasant, smooth experience. Use this in your whisky-based cocktails and your guests will love you for it.
Mephisto Absinthe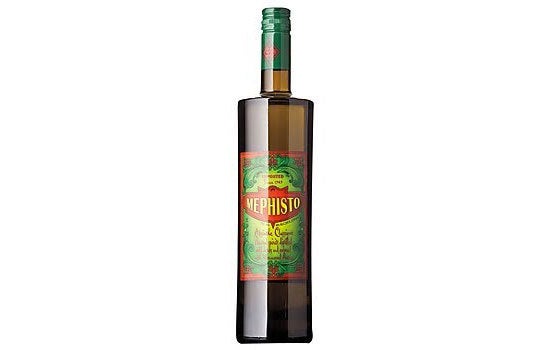 Mephisto – also called Satan, Lucifer, The Devil, and Mephistopheles – belongs at a Halloween party, and what better way to bring him to the festivities than in the mysterious green spirit often accused of driving people insane in the early 20th century. This particular brand hails from Austria and is based on a 1909 recipe that features the good stuff – Wormwood – as well as a number of other natural herbs. Don't forget your spoon and sugar cubes!
So there you go, five must-haves for your Halloween get together. Make your cocktails extra special with spirits that belong at any All Hallows Eve party.
REAL LIFE. REAL NEWS. REAL VOICES.
Help us tell more of the stories that matter from voices that too often remain unheard.
This post was published on the now-closed HuffPost Contributor platform. Contributors control their own work and posted freely to our site. If you need to flag this entry as abusive,
send us an email
.