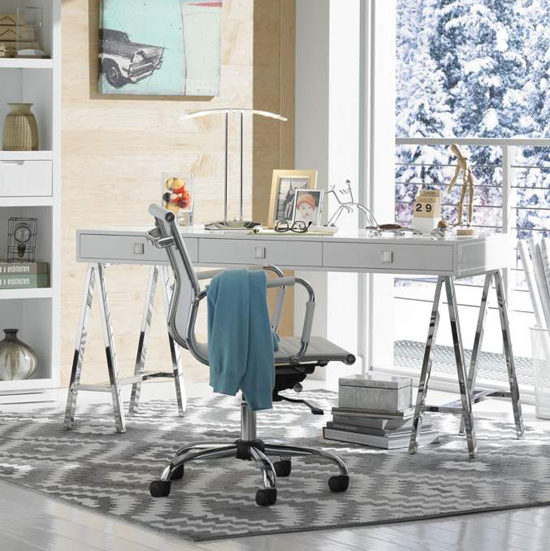 Spring is officially here and it is time to beat cabin fever with some simple home decor updates under $100 that will breathe new life into your space until the warm weather arrives:
1. Open the curtains. Let the light in during the days to immediately feel refreshed -- and also warmed from the sunlight. (Be sure to close your curtains and blinds at night though, to keep the cold at bay.) COST: Free!
2. Introduce some color to your decor. Whether through cozy home textiles, an area rug, or freshly-painted walls, color is an easy way to change the look of your space and give it new energy. COST: $30-$100.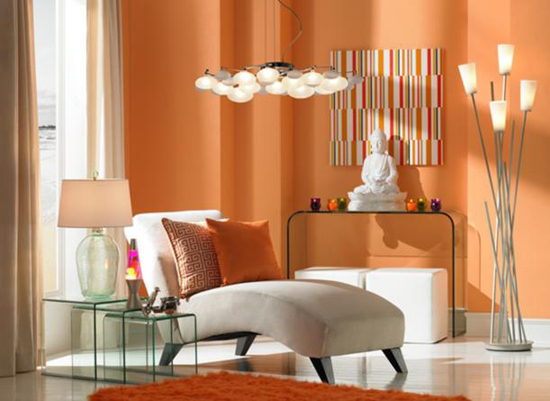 3. Tackle a DIY project. Update a powder room by stenciling the walls; build in some simple storage shelving in your closet or laundry room; or repaint a piece of beat-up furniture. This is the perfect time to cross those DIY projects off your list and feel revived by a sense of accomplishment. COST: $50-$100.
4. Replace a lackluster light fixture. For under $100 there are hundreds of colorful pendant light options that can breathe new life into a kitchen, bathroom, living room, or dining room. A pop of pattern or color might be just what your room needs! COST: $50-$99.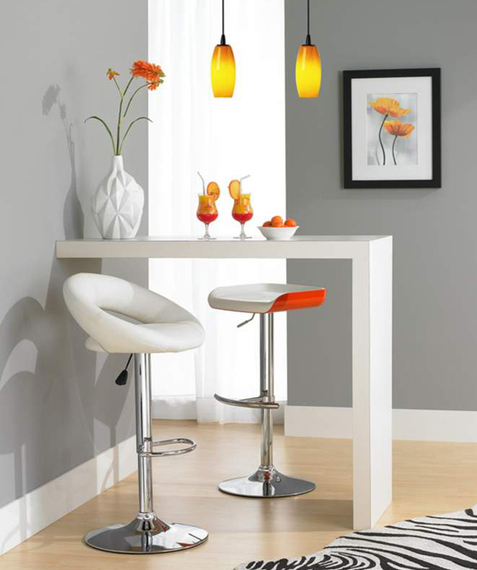 5. Rearrange your furniture. A simple change like rearranging your furniture can be as exhilarating as a complete décor update -- without the price tag. Seeing the beautiful things you already own in a new light can make the old feel new again. And this is the perfect time to shop for those inexpensive missing pieces that bring the final touch to a room -- think home accessories, like decorative trays, scented candles, and flowers or greenery. COST: $10-$50.
These 5 simple home updates (all under $100!) are great first steps to inviting spring into your home. Which ones will you try to break out of the winter rut? Leave a comment and let me know.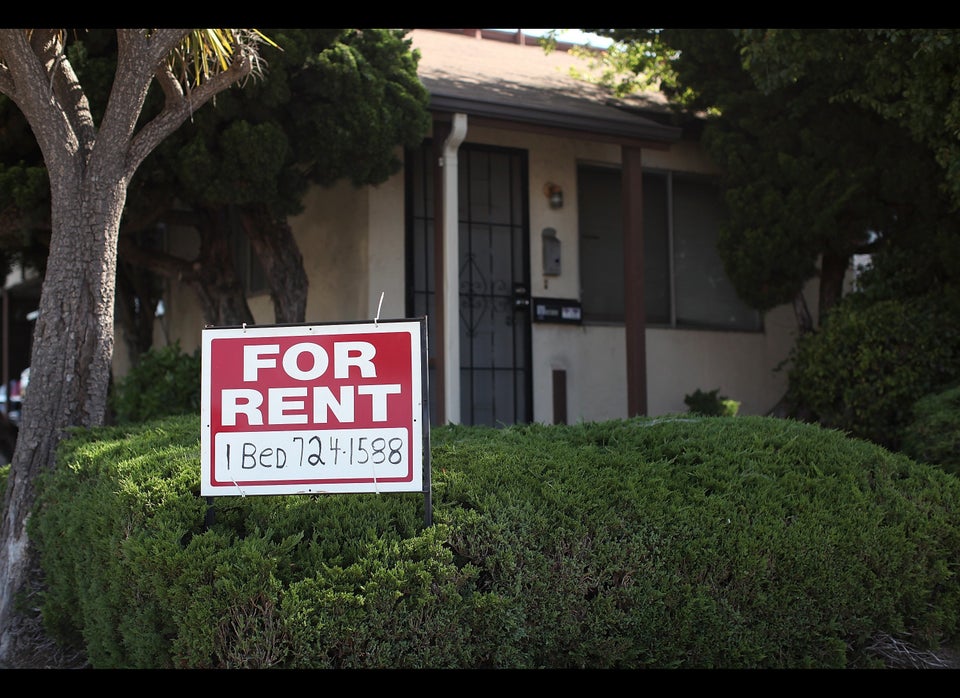 8 Ways To Save On Rent