Startup RewardStock Has Devised A Solution For Two Problems, But It Needs To Show How The Software Works
Who hasn't heard the expression "time is money?"
Millions of people think about this expression whenever they receive an offer that from a strictly financial perspective is just too good to refuse. Many people are inundated with great offers promising huge discounts on a product or service. Sometimes, the offers come via mail. Sometimes, they come via e-mail or a phone call. Oftentimes, the offers are part of an invitation to accept a new credit card.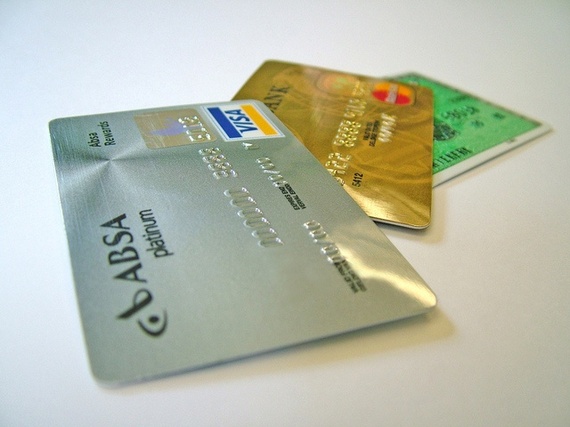 Then, the recipient of the offer begins reading the fine print. Yes, the offer is valid, but it also requires too much work to collect. "Who has the time to do all of this?" many people think to themselves. "My time is valuable. Saving money isn't worth it if I have to spend a lot of time on this."
A new startup in Raleigh, North Carolina called RewardStock claims it has solved the problem of consumers spending too much time trying to figure out how to get discounts on travel. In this videotaped presentation, RewardStock CEO Jonathan Hayes explains that credit card companies often offer seemingly great discounts via points collected by using credit cards, but people often don't take advantage of the offers because they're too complicated. RewardStock, he adds, has figured out a way to make collecting points -- and discounts -- much simpler.

"We only show you an offer when it solves the travel goal that you have already told us you have," Hayes told his audience.
Unfortunately, Hayes didn't detail in his presentation how RewardStock has figured out how prospective travelers will save money via points discounts. He did detail how he has saved a tremendous amount of money on trips to numerous locales, including Barcelona, Buenos Aires, Istanbul, London, Miami, New Orleans, Paris, and San Diego. His point was that millions of people could save money traveling to their favorite destinations. If RewardStock could do that for people, it does indeed have a tremendous service, but the devil is in the details.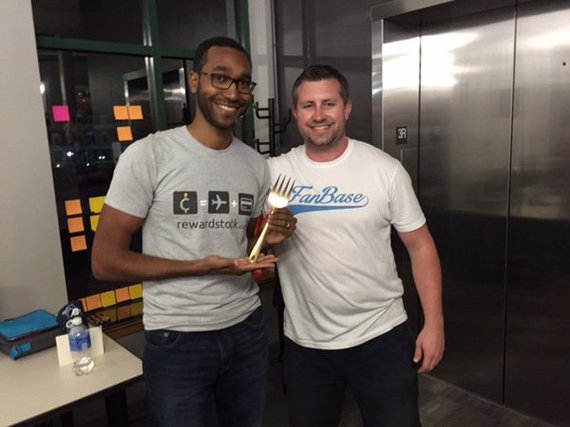 Reporters who have interviewed Hayes have provided more detail than he did in his presentation. The highly-regarded newspaper The News & Observer in Raleigh, N.C. reports that the RewardStock website will help prospective travelers "find the best way to use those rewards for the trip they have in mind" and will "outline strategies for obtaining additional points." The prospective travelers pay zero for this service so it appears to be a great deal.
In addition, Hayes told a technology news publication named Xconomy in this article that RewardStock software can "recommend which new (credit) cards will offer rewards that will best help a user reach his or her travel goal." This sounds like a fabulous service for travelers AND the credit card companies.
It should be pointed out that Hayes is marketing RewardStock as a solution for two problems -- the problems that prospective travelers have getting discounts and the problems that credit card companies have finding prospective cardholders. Essentially, he is seeking to kill two birds with one stone by hooking up travelers and credit card companies that are selling travel packages.
In his presentation, Hayes notes the incredible prices that you can find via travel discount offers. He detailed two trips that he took that cost him only a few hundred dollars because he used points offered by credit cards. If he had to pay cash, he said, the trips would have cost him several thousand dollars.
The Xconomy article corroborates that there is a huge market for consumers who earned reward points from credit card companies, but didn't use them.
"Consumers are leaving a lot of rewards points on the table," the article reports. "Colloquy, a research firm focused on loyalty marketing, counted 578 million members in credit card reward programs in 2015. Of some $48 billion in rewards value issued annually, $16 billion goes unredeemed, according to a 2011 Colloquy report."
Hayes also noted in his presentation that credit card companies spend $17 billion marketing their products, largely in an effort to sign up new customers. The RewardStock business plan includes the company getting paid by a credit card company whenever it approves a new customer who applied for the card via a link on the RewardStock website.
"We are a strategic financial planning tool for users and a highly targeted marketing tool for the credit card issuers," Hayes said.
The market is definitely there for the RewardStock service -- both on the consumer side and the business side. The service also seems incredibly promising. So does the business plan. Whether the service is as good as advertised will depend on whether it really can save consumers thousands of dollars in travel expenses AND simultaneously save them the considerable time and effort that they are now expending to realize travel expense savings.
REAL LIFE. REAL NEWS. REAL VOICES.
Help us tell more of the stories that matter from voices that too often remain unheard.