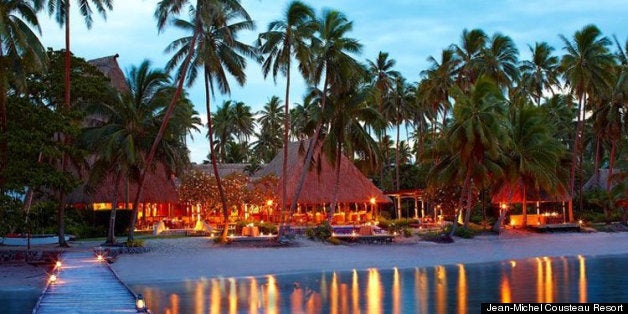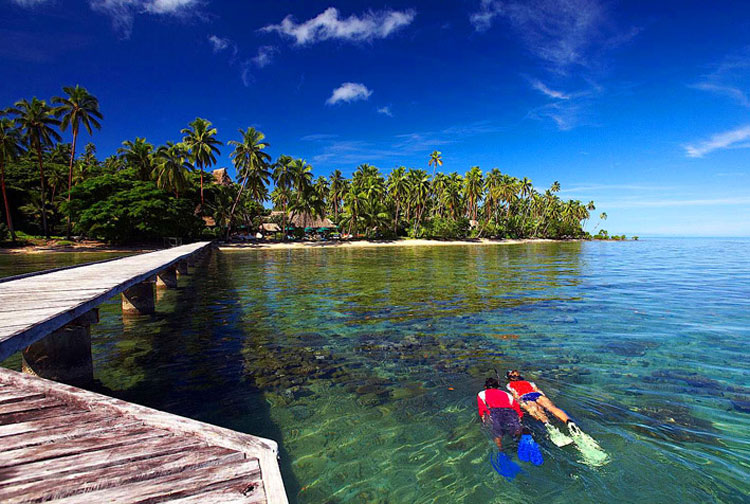 (Photo Courtesy of Jean-Michel Cousteau Resort)
Just because Earth Month is officially over doesn't mean you should run right out and fuel up your private jet without a care in the world. But if you must, you can take solace in knowing that your luxury hotel of choice may have already adopted some pretty unassuming ways to care for both you and the environment during your stay. You might not even be aware it's happening, which is great because you have tan lines and dinner reservations to worry about on vacation. In case you were curious though, here are some green hotels that are looking out for our planet while you sit back, relax and get pampered.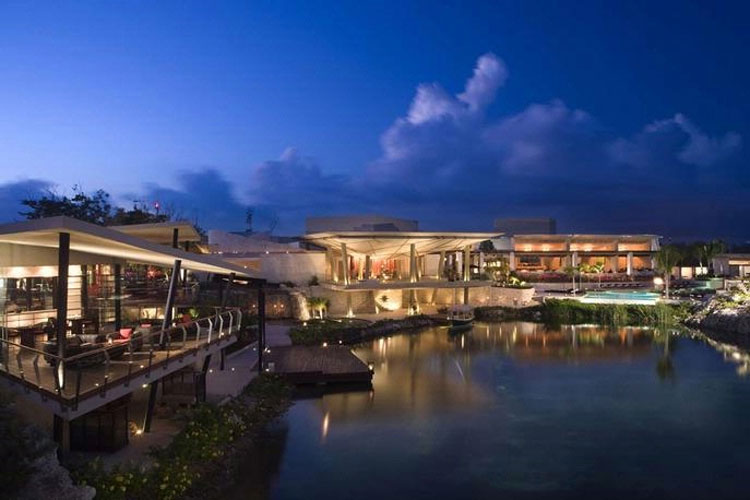 (Photo courtesy of Rosewood Mayakoba)
Head down to Mexico's Riviera Maya where you'll come across a uniquely preserved destination thanks to a team of biologists, architects and designers. Nine miles of freshwater canals run through beautifully blooming flowers and trees and connect three luxury hotels, one being Rosewood Mayakoba.
To ensure the natural surroundings continue to flourish for its inhabitants, the hotel has taken some green initiatives with their modes of transportation that some guests might just see as sightseeing opportunities. Besides perhaps for airport transfers, the resort does not use motorized vehicles, instead opting for electric boats, electric carts or bicycles to get around the property. Resident biologists also offer boat tours down the canals so guests can get a closer look at the indigenous iguanas, monkeys, turtles and crocodiles, and many more of the 200-plus species living locally.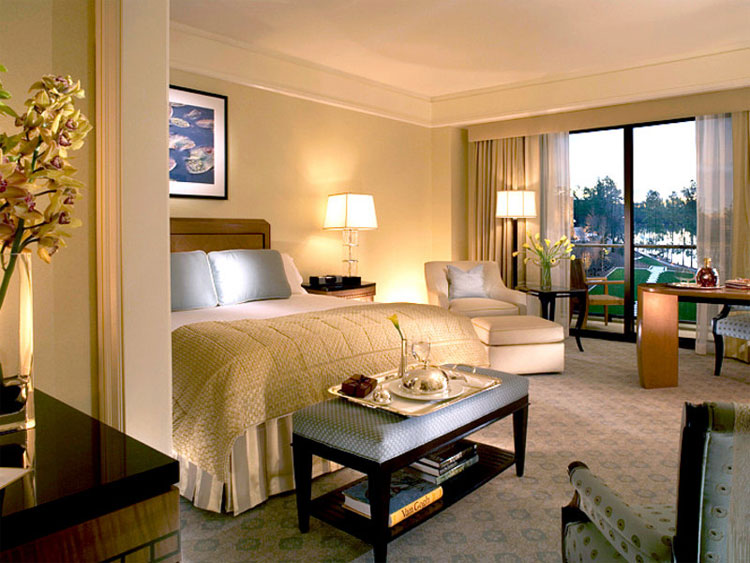 (Photo courtesy of Umstead Hotel & Spa )
Everyone knows about those cute little toiletries found in hotel bathrooms -- usually fun shaped soaps as well as shampoo and conditioner, which they often replenish during the stay due to their pint size packaging. When you stay at the Umstead Hotel & Spa in North Carolina, you can leave knowing your leftovers won't be just thrown away. And we're not talking about food.
The hotel takes any remaining portions of the soaps and shampoos and sends them off to the Clean the World Foundation. That might seem a bit strange, but don't worry, the organization sanitizes any remnants first, and delivers those items to countries who need them. Whether guests choose to use their complimentary products or not, they can feel good knowing they won't go to waste.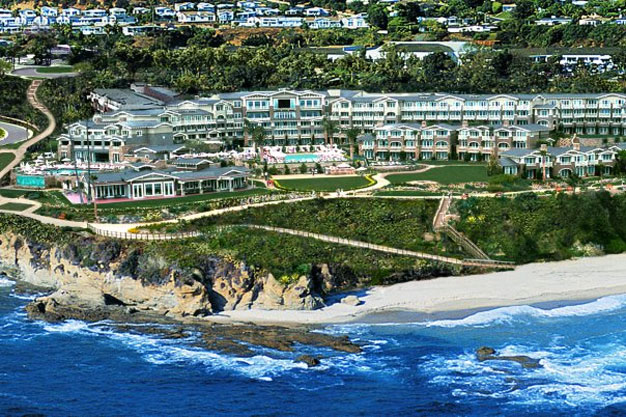 (Photo courtesy of Montage Laguna Beach)
Acknowledging that their oceanfront locale is a "rare privilege that deserves vigilant care and respect," this SoCal property goes to great lengths to preserve the environment -- not only in its operating and purchasing policies, but in encouraging guests and the community to get involved as well. Montage Laguna Beach's Environmental Impact Committee has set into motion a long list of practices and programs that no guest would ever guess were taking place at such a luxurious resort.
Inconspicuous policies include reducing the amount of water used when flushing the urinals, saving around 400,000 gallons of water a year; featuring the resort's sustainable practices on the children's menus at each restaurant so guests can do them at home; stocking locally sourced spring water that is in 100% recycled packaging; on-site composting that is used by the landscaping company around the property; and a recycling program that steers 82% of the resort's waste away from landfills and sends it to recycling centers. They even conduct monthly beach clean-ups, dispose of hazardous waste brought in from home by employees, and work with trained falconers to keep pest birds away safely. Now that's commitment to conservation.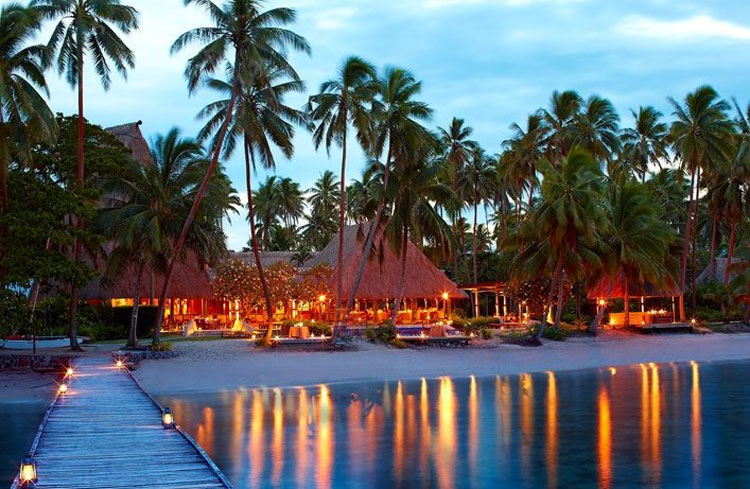 (Photo courtesy of Jean-Michel Cousteau Resort)
The island of Fiji is so stunning, people from all over the world flock there purely to marvel in its natural beauty. Maintaining the Jean-Michel Cousteau Resort requires constant respect from staff and guests for the land and its indigenous plants and animals. Irrigated with recycled water from the resort's wastewater treatment plant, the staff has cultivated organic fruit and vegetable gardens and keeps the 'edible landscaping' filled with native trees bearing pineapples, bananas, mangos, avocados, coconuts, limes, and more. Talk about enjoying the fruits of one's labor.
The Jean-Michel Cousteau Resort also upholds a close relationship with the local community in an effort to preserve the surrounding reefs, as the coastline in front of the property is designated a Marine Reserve. While guests are savoring the extremely fresh catch of the day, they might not know it is a result of sustainable fishing practices. The resort does not serve reef fish or farmed prawns and also takes their eco-friendly approach indoors by using low voltage lighting, solar panels on water heaters in some bures, and wood from certified local forests.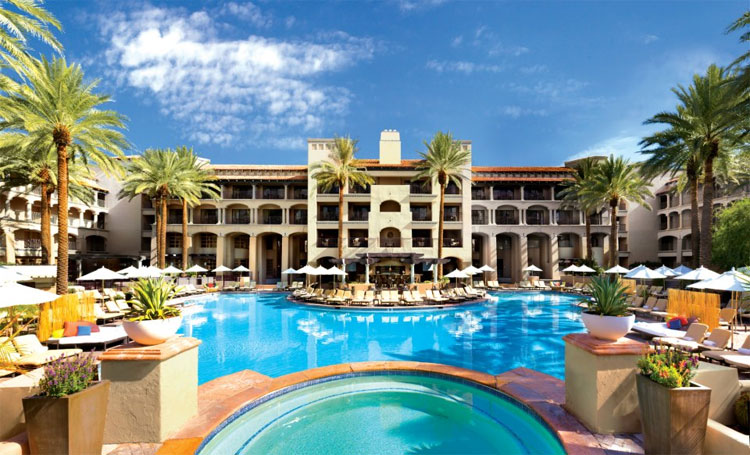 (Photo courtesy of Fairmont Scottsdale Princess)
Fairmont Hotels & Resorts have set up various eco-friendly initiatives through their Green Partnership Program, with properties maintaining close connections to the land and cities in which they are located. A good example is the Fairmont Scottsdale Princess. Along with a recycling program that accumulates over 125 tons of waste a year, they're also whipping up some green good in the restaurant's kitchens. After the chefs are done preparing gourmet meals for their guests, the used cooking oil is collected (over 700 gallons per year) and made into biodiesel fuel. Speaking of fuel, any guest that drives up in their trendy hybrid car will get 50 percent off overnight valet parking.
Last year, the hotel's $60 million renovation included a "living wall" consisting of thousands of sheets of native flowers, plants and cacti. To keep the wall flourishing year-round in the desert heat, it uses reclaimed water from irrigation overflow and its own lagoons and is set up to catch any excess and is recycled back into the resort's watering system to use again. Guests may not realize that the addition of this amount of foliage puts oxygen back into the air and helps cut down on air conditioning use by acting as an insulator.