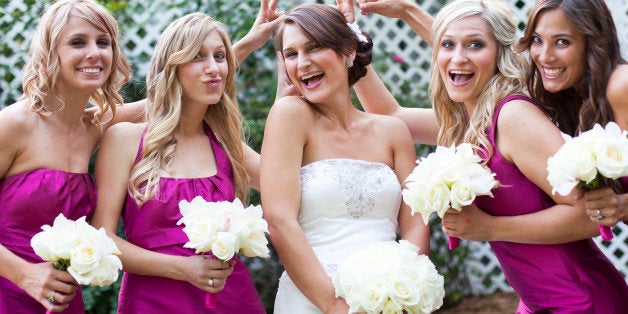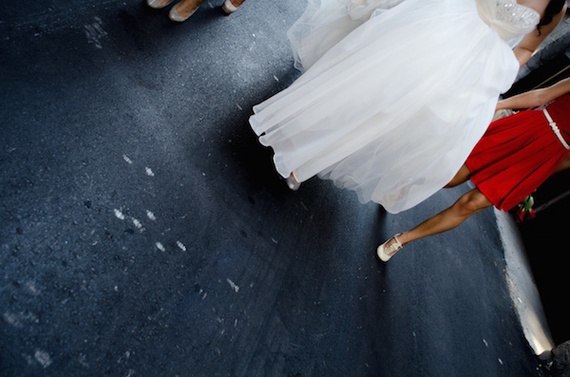 Over the years, I've been a bridesmaid or involved in many weddings in some capacity. Follow these five guidelines to maintain your friendship with the bride and keep your sanity through it all.
1. Understand the cost of the wedding before agreeing to be a bridesmaid. It is a privilege to be a bridesmaid, it can also be expensive. This is your friend, tell her how flattered you are, and to be fair to both of you, ask some basic questions before you say yes. If you have concerns about the time commitment or expenses, then have that conversation with the bride as soon as possible. Too many friendships are strained or ruined because the bride and bridesmaids each thought the other was being "unreasonable" which could have been avoided by an upfront discussion roles and responsibilities for the wedding. Is the wedding local or another destination? Will you need to take vacation days from work? What is the approximate budget for your bridesmaid dress, shoes, accessories, etc.? What is the bride's expectation for your participation?
2.Be on time. In fact, be early. Double check what time and where you need to be for each event.
3. Remember, the bride has the ultimate choice for bridesmaid dress. It may not be your favorite color, the most flattering fit, or even something you will wear ever again. Likely, your friend is trying to coordinate colors, pick dresses within a budget, only has certain choices due to the range of sizes, may have to special order for color/size/style, and is having a hard time finding a dress that everyone can tolerate. Unless you really, really hate it, you absolutely cannot afford it (way over the discussed budget), or your correct size is not available, then put on a happy face and wear the dress! If you are pregnant or trying to get pregnant, be sure to mention this to the bride. Maternity bridesmaid dresses are hard to find, and cost even more than "regular" dresses. You also may not want to/be able to fly to the romantic beach destination wedding your friend planned when you are 8 months pregnant. Again, it is so important to discuss expectations early in the planning process.
4. Avoid any dramatic hair changes before the wedding. A drastic haircut or color change may surprise the bride and send her into a panic. Yes, it is your hair, but she may take this personally.
5. Forgive the crazy. The bride may be stressed about the sheer cost of everything. She is probably overwhelmed by all of the details and decisions. Maybe a "helpful" family member told her she is doing everything wrong. The florist made a mistake that will cost her more money. Her father-in-law to be just invited another 20 people, days before the wedding, without bothering to ask anyone. She is going to be crazy. Understand that the crazy is only temporary. You will get your friend back when this is all over.
Above all, be the friend that you would want at your own wedding!
Want more great advice? Head over to Avelist. Learn from others. Adult together.
Related