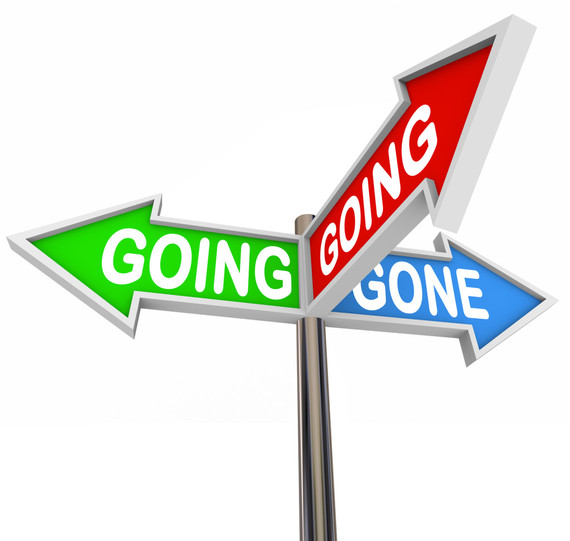 In a recent article, we talked about job-related frustrations experienced by employees. Those frustrations included "not sharing about salary and benefits", and "not having a culturally diverse and gender diverse leadership teams." This week we are addressing the consequences of those mistakes and others--employee turnover.
What exactly is "turnover?" Well, in this context, it's certainly not a pastry. Employee turnover can be defined as "the rate at which you gain and lose employees." It is a measurement of how long employees tend to stay, contrasted against the rate at which they leave--voluntarily or involuntarily. This is useful information for several reasons.
Understanding your rate of employee turnover relative to the industry overall, may indicate an internal issue you need to address. According to the Bureau of Labor Statistics (BLS) Job Openings and Labor Turnover Survey (JOLTS), there were 5.0 million job openings on the last business day of January, this was the highest level of job openings since January 2001. Looking at one industry, home healthcare, direct-care workers provide an estimated 70 to 80 percent of the paid, hands-on long term care and personal assistance received by Americans who are elderly, chronically ill, or living with disabilities. According to a study by the American Health Care Association, annual turnover rates among the long term care industry are approximately 70 percent. In other words two out of three long term care workers leave their jobs in the course of a year.
High employee turnover in any industry strains clients, employers, and workers. High turnover can harm productivity, especially when you consider the investment made in recruiting, hiring and training workers. When they leave after only a short period of time, employers are not getting the best return on investment and that is costly to the bottom line.
Reasons for turnover have been discussed in other articles in this blog. Let's concentrate now on measuring the cost of turnover and what steps can be taken to mitigate the impact on the business.
Calculating turnover is fairly straightforward. Here is a simple formula:
Monthly turnover rate = (# of separations in a month ÷
# of employees in a month) X 100
For example, ABC Company experienced 5 separations in March; ABC employs 50 workers during the month. 5 ÷ 50 = 0.1 X 100 = 10% turnover rate for March.
It's not enough to know the rate of turnover, it is critical to understand the cost. In simple terms, the formula looks like this - let's use the sample above:
That is quite a sum of money to impact the bottom line each month. What can be done about it? Here are 5 steps that will help.
Step 1 - Clarify your purpose organizationally and individually. Lack of clarity and direction can kill your business and wreak havoc on your team. Know where your business is heading and direct and motivate your team to move forward.
Step 2 - Be smart about recruiting and hiring practices. Hire people who not only have the skill and knowledge your company needs, but also have attributes that work well within your business's culture.
Step 3 - Develop strong work relationships and communication from day one. New-hire orientation is more than a one-time, one-day event. Look at it as a process of integrating and acclimating a new employee to your company's unique culture and way of doing business.
Step 4 - Realize that performance management is not an annual event. Performance management is a valuable retention tool. It drives employee behavior to align with your agency's goals and objectives. It is critical to consistently measure and monitor employee performance against the company's performance.
Step 5 - Keep your eyes open and be proactive. The best way to build a winning team for your small business is to be aware and responsive to the needs of your business and your employees. Stay in constant communication with employees - don't ignore signs of problems and learn from past employees.
This is just an overview of the problem of costly turnover. For more detail, MJ Management Solutions has developed a downloadable book, Practical Tools to Manage Costly Employee Turnover with forms and checklists to help you through the 5 steps outlined here. This e-book gives you strategies you can start using right away to reduce turnover and lower your human resource costs.
Margaret Jacoby, SPHR, is the founder and president of MJ Management Solutions, a human resources consulting firm that provides small businesses with a wide range of virtual and onsite HR solutions to meet their immediate and long-term needs. From ensuring legal compliance to writing customized employee handbooks to conducting sexual harassment training, businesses depend on our expertise and cost-effective human resources services to help them thrive. This article first appeared on the MJ Management Solutions blog.
Popular in the Community