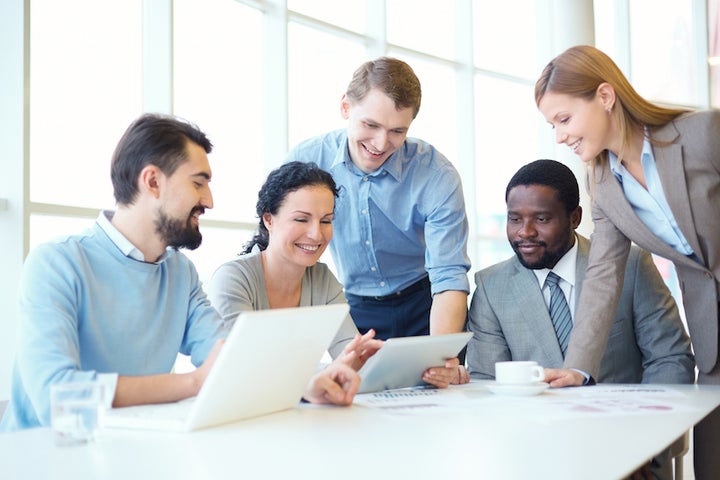 Gender parity is a recurring topic in the consulting profession, as it is in many others. According to Consulting Magazine, women comprise roughly 25 percent of the consulting workforce – significantly less than the 47 percent female representation in the overall U.S. labor force.
Why the disparity? Is is that the demands of consulting —travel and long hours ― don't align with perceived feminine goals such as starting a family? Or does the lack of female consultants discourage others from considering a career in the field?
At my firm, West Monroe Partners, we are actively exploring these questions. Although we outpace the consulting market a bit – women represent 29 percent of our workforce – we still do not have the numbers we would like.
As a firm, we recently refocused our attention on fostering a strong sense of inclusion within our workplace. Inclusion is an important foundation for maintaining a diverse workforce. As one part of this effort, we have committed to discovering what we can do to attract more brilliant women to consulting and technology-based careers and then most importantly, keeping them here.
Below are some initiatives to invest in to deepen commitment to women employees in order to help them build successful careers in business and consulting:
Launch a partnership with Ellevate Network. 
As a firm, we seek to empower employees to develop and advance their careers by offering "tools" and opportunities that can help them do so. Ellevate is a tool that connects professional women and helps them further their careers. 
Employ new campus recruiting strategies to attract women candidates. 
Partner with several women's clubs on university campuses to generate awareness about career opportunities in the consulting profession. This way young women will not feel discouraged to start a career in this field. 
Start a Women's Committee. 
The Women's Committee is an active group within our firm that brings together women from all levels to show that being a woman in consulting can provide unique possibilities through every career and life stage. The committee organizes social, professional, and community engagement events, and it facilitates ongoing conversation about what it means to be a woman in consulting through methods as simple as an email listserv.
Celebrate achievements and contributions every day. 
While events such as International Women's Day provide formal opportunities for celebrating women in the workplace, we strive to recognize the many ways our women contribute to their clients and communities every day. One little thing that all of us can do is take a moment to thank a woman in your life – work or personal – for her significant contributions at work, at home, or in the community.
Encourage open and honest dialogue. 
Finally, but perhaps most importantly, we are striving to keep the topic of women in business and consulting at the forefront and to talk openly about the challenges we face in building successful careers and personal lives. 
These five initiatives are simple ways that any firm could employ to facilitate open discussions and foster inclusion among women. In the meantime, we invite you to join in the conversation with us and help us strive for a more inclusive work experience for all women in the professional world.
Susan Stelter is a co-founder of West Monroe Partners and the firm's chief people officer. In this capacity, she is responsible for overseeing key functions that shape the firm's fast-growing workforce of more than 800 business consultants and deep technologists. Susan has more than 25 years of experience as a consultant and professional services leader.
Calling all HuffPost superfans!
Sign up for membership to become a founding member and help shape HuffPost's next chapter