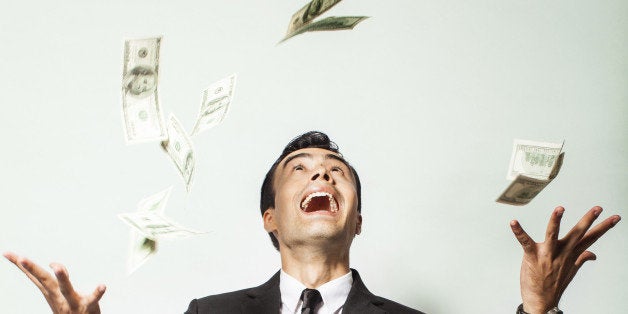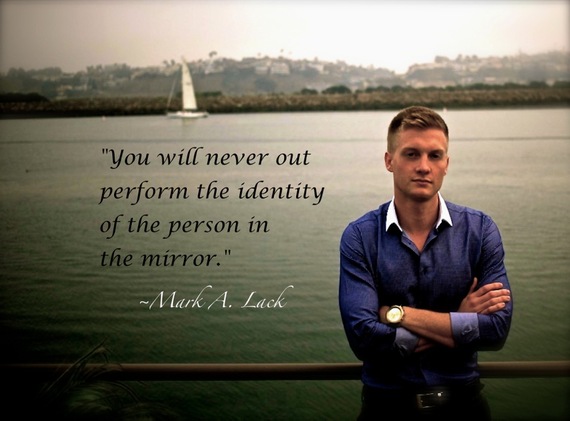 In addition to the knowledge that attendees gleaned from speakers, there was huge value in the opportunity to expand your network and build relationships with others who also had similar entrepreneurial goals- to make extremely profitable businesses and then use your wealth to make a positive impact. What I found to be incredibly interesting about this event is that although many new professional relationships were being formed, I rarely ever saw the stereotypical exchange of business cards. There was a completely opposite feeling to networking at this event than the majority of other business related conferences I have attended. Instead of people trying desperately to find new contacts, clients or partners, the attendees at this event were all focused on trying to find ways to help other attendees succeed.
One person who stood out even above and beyond the others at the "how can I add value instead of take value" mindset to building relationships was Mark Lack. At only 25 years old, it was clear to see that Lack, CEO of Shorten the Gap, was a networking expert. He is so well versed in relationship building his new venture is based almost solely on his ability to acquire the most sought after contacts. In his new series, Lack will allow community members to ask a question to whoever they would like from top celebrities and multi-millionaire entrepreneurs to best-selling authors and industry experts. He will then use his knowledge about building a strong network to be the intermediary that will connect to the requested influencer and ask the question. Getting in touch with, let alone getting a response from these influencers is quite a feat, but Lack is confident he will have no problem based on his current network and strong relationship building skills. After THRIVE, I had the opportunity to speak with Mark again and he shared with me the top five ways to grow your network with influential contacts no matter where you are currently at in your career.
1. Become more. The first step in building a network of valuable contacts is to improve yourself. Ask yourself what type of person you need to become in order to attract the type of people you want to be a part of your inner circle. What do you need to know? How do you need to dress? How should you act? Invest your time, energy and money in order to continuously improve yourself in order to get high level contacts to acknowledge you and be willing to begin a dialogue which could lead to a valuable win-win relationship. If you aren't willing to invest in yourself, high level contacts won't be willing to invest in you either.
2. Find ways to add value. The first thing that typically comes to mind when someone approaches you about a new relationship is WIFM- What's in it for me? Constantly be looking for ways to add value to each and every person you come in contact with whether you think they will be an asset for you or not. Continue to build your relational capital and add value to everyone you meet and eventually the Law of Reciprocity will start to kick in and people will be willing to help you out when you need something. Lack mentioned that when people see his number pop up on their cell phone, they know that 99% of the time it is because he has an opportunity or value add for them and is not just asking for something. One key thing to remember in terms of adding value is that you don't have to provide it directly. What that means is if you are just starting out and may not be able to use your own knowledge or funds to help a person, you can use your existing network to connect people with the resources they need. Go out of your way to find connections to resources for people if you aren't able to directly provide what your new contact needs to solve their problem.
3. Always be growing your audience. Whether you are an entrepreneur or work a 9-5 job, in today's economy it is critical to grow your personal brand and audience if you want to connect with top influencers. People at any level can benefit from getting promotion to a large audience. If you can cultivate a large following through an email list, social media campaigns, podcast or any other tool, influencers will be more likely to give you their time because they know they have an opportunity to spread their brand, mission or message through your channels.
4. Get out from behind your keyboard. Technology has made it easier than ever to access influencers and big name contacts who used to be impossible to connect with. However, that also means that those individuals that are in high demand are getting more requests to connect and give their time, energy and money to a variety of people and causes. In order to stand out, nothing beats face to face meetings. Go to conferences, travel, make the extra effort to meet high level contacts in person. Even if you make a short introduction and then follow up with an email or better yet a call, you are more likely to have a leg up on the other vying for their time. Trust is built much quicker in person than in any other way.
5. Partner with a good cause. Most people are more inclined to lend their time, money and expertise if they know it is going towards a good cause. If you want to reach influencers, let them know that if they associate with you, your brand, and product or service that it is benefiting more than just you and they are contributing to a greater good. If you can partner with a non-profit organization or cause that is truly important and makes sense with your professional and personal mission, you are more likely to keep the attention of successful people. For example, with Lack's new question and answer platform, a portion of the proceeds will be donated to the LEAP Foundation to help young adults uncover the "real-life" skills needed to achieve great success. This connection with a greater cause will encourage influencers to get involved to help make a positive impact with only a small amount of their time.
Overall, building a networking of successful, million dollar, and influencer contacts isn't as hard as you might expect. If you follow these five steps consistently, you will find that building a top notch network isn't difficult, it is just a process. Do your research, take action and keep grinding. Be focused on your mission to grow your network and you will see results that will pay huge dividends! I'd love to hear from you! What other strategies have you used to grow your network with high level contacts? Comment below or email me at Jenna@JennaAtkinsonConsulting.com.
About Jenna: Jenna is the President of Jenna Atkinson Consulting, a firm that specializes in creating actionable strategies for organizations to develop and engage their emerging leaders. She speaks, trains and consults nationally to help individuals and organizations reach the next level of success. She is the host of the Growth Bomb weekly podcast that interviews top entrepreneurs and executives on strategies they have used to reach high levels of personal and business success. She was recognized as one of InBusiness magazine's 40 Under 40. For more tips on success, check out JennaAtkinsonConsulting.com.