Baseball season is in full swing and the Boston Red Sox are starting out the season with a bang! They are currently in second place in the AL standings with a 27-17 record. Did you know birth is a lot like baseball? If you want to hit a home run during delivery, keep reading because I am going to give you my top 5 tips for hitting a home run in the delivery room! These tips can be applied to any type of birth and can even be applied to your pregnancy and parenting journey.
1. Scout out a strong (birth) team: A good team is essential on the field and during child birth. Find providers that are amazing, a doula that will be a strong support and a facility that makes you feel comfortable. Don't forget to get your partner (or other family and friends) in on the action too.
2. Train: Becoming a professional ball player doesn't happen overnight. Players train during the off season and you should too! I'm not saying you should go out and train hard at the gym (unless you were already doing so) but I am encouraging you to get some physical activity a few days of the week. Even walking or nesting counts! In addition, part of training is learning about the sport. It's nice to have general knowledge about pregnancy and birth so that you can be prepared for the big day!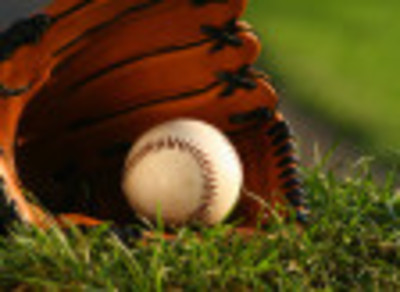 3. Practice: Taking a good childbirth education class and working with a doula can help you become more familiar with comfort measure techniques and customized strategies for you to use during labor and birth. Even if you're having s scheduled caesarean, you can still practice a run through of the day and create a plan for your recovery.
4. Don't be afraid to strike out: Not everything that you try during pregnancy, labor or childbirth will work for you and that's ok. Don't be afraid to try new things or ask about things that you are interested in. If you go into pregnancy and birth with an open mind you will be sure to hit that home run during your birth experience!
5. Find a loyal fan base: Baseball wouldn't be popular without the huge fan base that attends or watches their games and cheers them on (even when they lose)! This pregnancy and parenting thing is tough if you have to do it all alone so find a few loyal fans who are there to cheer you on during the ups and downs
I hope these tips inspired you to set yourself up to make some really great plays during your pregnancy, birth and parenting journey. As a doula, I encourage everyone to do whatever they need to do so that they can hit a home run in the delivery room and have a winning birth experience. If you feel supported and respected by your birth team and fan base, I will promise you that you will have a good experience no matter how your pregnancy or birth unfolds.

Ashley is the owner and doula of The Modern Mumsy which offer doula services, information and resources to modern families both in Western New York and around the world. Follow @themodernmumsy on Instagram and Twitter for updates!