By: Mady Dahlstrom, Content Editor of Porch.com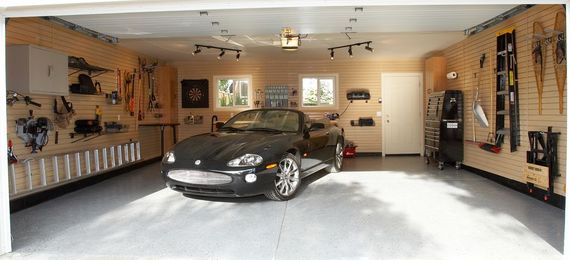 Tools, toys, bikes, junk and more junk; does this sound like your garage? If you're stacking boxes to the ceiling, cramming tools into bins or overflowing with old furniture you meant to donate last year, it's time to make a change. Keeping a clutter free garage is tough to do, but with summer just around the corner you'll be in and out of your garage more often and will need that space to be neat and orderly.
With a bit of strategy and planning, your mess of a garage can turn into a useful space. Follow these five steps to keeping your garage organized, brought to you by the editors of Porch.com and our expert professional, Colby Bowman of Artisan Interiors & Renovations.
1. Assess and analyze.

Determine what the main function of your garage is or what you want it to be. Does your garage hold your car? Do you have winter gear or workshop tools you need to store? Prioritize the needs of your garage first, to better maximize your space. If you need storage units or bins for your sports equipment, or ceiling racks to hold your bikes, make a list of your organizational needs for your main items before you begin any cleaning.
Pro Tip: "The goal when organizing your garage is to maximize space," explains Colby Bowman, a professional remodeler from Ohio. "So as a first step, make a list of all the items you know you need to be stored in the garage. Begin with big-ticket items like your lawn mower, and work your way down to smaller items such as tools. This will allow you to take note of what needs to be stored, organized in bins, or hung up on walls," says Bowman.
Once you have prioritized all of your garage items, it's time to clear everything out. Clean out every item, down to the last bungee cord, and lay everything out on your driveway or lawn. Once everything is out of your garage, sweep your floors, wipe down your cabinets and wash your walls to start from a clean slate.
Pro Tip: "Clearing out the entire garage gives you an opportunity to see the items you have accumulated," says Bowman. "Laying things out will also help you purge and declutter."
3. Categorize into keep, donate, trash and recycle.
After you move everything out, it's important to group your things into categories (sports equipment, tools, winter gear) to keep alike items together and make it easier for when you move things back in. When going through your belongings, designate four different piles to keep, donate, trash and recycle. Garages can collect a lot of junk over time, but your junk may be treasure to someone else. Try to get rid of at least 50 percent of your items; if you haven't used something in the last year, chances are you won't use it again. A crucial part of organizing your garage is getting rid of junk, so ask yourself if you really need those old gardening containers.
Pro Tip: "Decluttering is one of the most important parts when organizing your garage," explains Bowman. And besides categorizing items into keep, donate, trash and recycle piles, he recommends to also "take all your 'keep' items, and decide if any of these items can be stored else where." For example, seasonal items can possibly be stored indoors or in a separate storage unit.
4. Take inventory and determine your layout.

Make a master list of your garage items that you are keeping. Taking inventory of your items will help you stay organized by being aware of things you need to buy in the future, and the items you have the next time you do a big garage clean out. Next, decide the best garage layout. Where do you want each item to live? Do you have a main storage unit with boxes and bins or a tool shed? Keep in mind every area that can utilize space, such as the ceiling and walls. Assign eye-level and lower shelves for valuable and frequently used items, and higher shelves for less frequently used items. You'll also want to mark off the space where your car will be parked, making sure that both the driver and passenger side have enough room to open and close the car doors with ease. Planning your garage layout before moving items back in will make the organization process easier.
Pro Tip: "When determining your new garage layout, make sure you maximize all the space in your garage," says Bowman. "For example, one of my favorite ways to increase storage is to hang items on the wall."
5. Label, sort and put away.
Now that your items are sorted and your garage is swept clean, it's time to relocate items to their new home. Start by labeling your items with a label maker or tape and permanent marker. Label your containers, boxes, shelves and storage units so that items are easy to find and well organized. Complete your garage cleaning by putting away each item in their new home!
Pro Tip: Once you have everything organized and labeled, the most important thing is to keep up your newly organized garage. As Bowman says, "it's all about putting things back when you are done using them, and to constantly purge unnecessary items." Bowman also recommends going through all your items every season to make sure nothing begins to pile up.
If keeping your garage organized is too big of a hassle for you to do on your own, consider hiring a professional to get the job done for you!
Related
Before You Go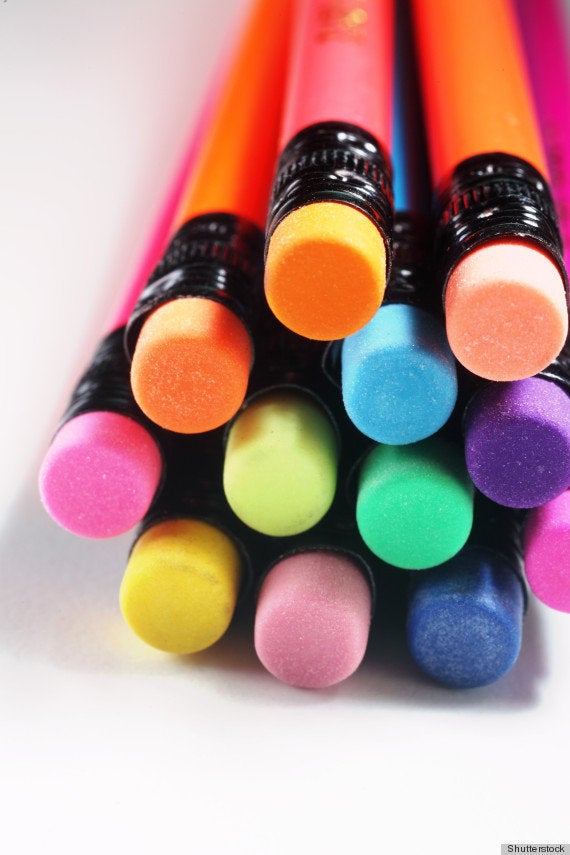 The Best Cleaning & Organizing Tips