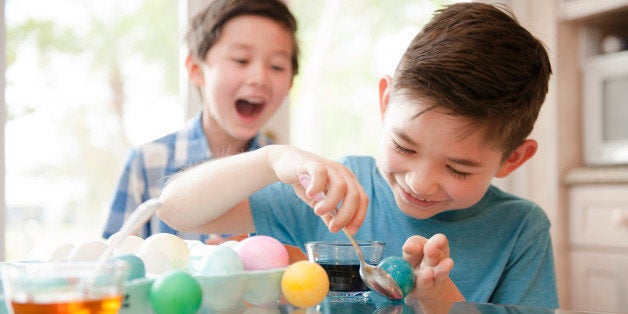 Instead, try this easy DIY to make natural egg dyes from frozen fruits and veggies that are already in your freezer.
Step One: Hard boil eggs, then let cool.
Step Two: Mix one cup frozen vegetables (blueberries for purple, spinach for chartreuse, cranberries for pink) to one cup water, then add ¼ cup white distilled vinegar.
Step Three: Microwave for five minutes, then let cool.
Step Four: Strain out the fruit and reserve the juice -- now dye -- in a bowl or cup that's deep enough to cover an egg.
Step Five: Dip your eggs, beginning with a few minutes and increasing time for more intense color.