Would you like to start your next trip organized, well-read, and knowledgeable about your destination? The advantages are clear:
Approach your destination like an insider.
Increase the pleasurable anticipation of your trip.
Deepen the experience of the journey, enriching each activity with context gleaned from stories and history.
Applying what I learned in library school, I developed a 5-step process to prepare for a trip like a librarian.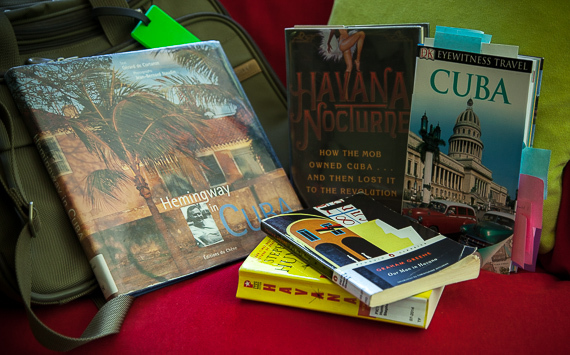 1. Get an overview.
Before you gather stacks of books, gain a broad understanding of the history, geography, and culture of the place you plan to visit. These sources provide quick answers to your basic questions about everything from native peoples to current governmental structures:
Encyclopedia articles on cities, regions, and countries. Wikipedia has the most up-to-date material, but remember that anything you learn online may need to be verified.
Travel guidebooks. I like the introductory material in the DK Eyewitness Travel books with attractive layouts, lots of pictures, and timelines. At this stage of my preparation, I make a timeline on the wall in the hallway using newsprint and post-it notes.
Tourism and government sites. Most destinations will have bureaus to support tourism that include websites with background information. Both the State Department and the CIA maintain informational web pages about countries throughout the world.
Maps. This is a good time to procure a map of your destination. Use it as a reference while reading and as a guide during your trip. I often tape a map to the wall near my timeline so I can easily orient myself.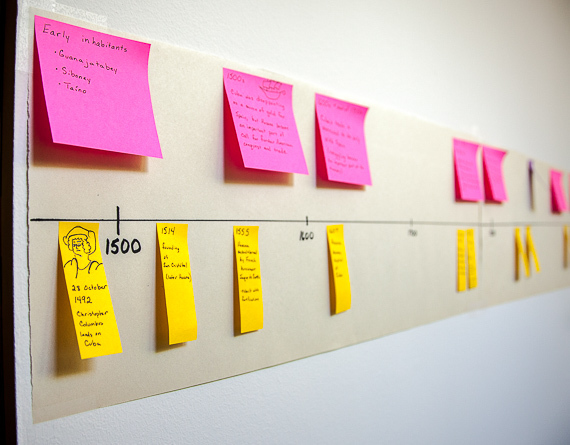 2. Choose a theme. Once you have a broad overview, select a focus area (or a few areas, if you have the time and ambition to learn more). Without some refining criteria, the amount of available material about a destination will seem overwhelming.
For example, a startling number of books are available about Cuba or set in Cuba. This island has been largely inaccessible to Americans for half a century and the literature is written in a language that I don't read. But, I still needed to take a selective approach for my upcoming trip. If there are that many resources about Cuba, imagine the availability of material on New York City or California or Australia.
Use your passions to identify a theme for your pre-trip reading. Here are some possible themes, with examples:
A historical time period
World War II in France, Brave Genius by Sean Carroll and the two WWII Young Adult novels by Elizabeth Wein: Code Name Verity and Rose Under Fire
The Great Depression in the American Southwest, an excuse to re-read The Grapes of Wrath by John Steinbeck
A particular person
Isaac Newton in Cambridge and London, Peter Ackroyd's biography Newton and Neal Stephenson's novel Quicksilver
Nelson Mandela in South Africa, Long Walk to Freedom (his terrific autobiography)
An interesting topic
Food in China, To the People, Food is Heaven by Audra Ang
Fashion in Paris, for a quirky approach, try The Gospel According to Coco Chanel by Karen Karbo
3. Find Books. Now that you have some criteria in mind to help narrow you collection, the fun part starts - find the books!
Look for lists of books that others have compiled. Lonely Planet and Backroads are two travel sites that maintain book lists by country. Find more lists by doing a web search of "book list" or "recommended reading" and the name of your destination. This search will often turn up lists by librarians, book bloggers, and locals.
Your local library, of course, is a great source for books - and economical, too. Search for your destination in the online catalog from the convenience of home. Try sorting the results by date to bring up the newest material.
The NoveList database, if your library subscribes to it, is especially useful for finding fiction set in the place you plan to visit. I like to sort the search results in NoveList by popularity so I can see the novels that readers enjoy the most.
4. Skim Books. As your stack grows taller, you may find that even though you were selective about picking books, you still have too many to read before your trip. Develop the skill of skimming. You can get everything you want from some books with just a quick look. Skimming will help you prioritize the ones that you want to read cover-to-cover. Here's how to skim a book:
Meet the author. What can I learn from the jacket? If the book is nonfiction, does the author have the credentials and background that I will trust on the topic?
Scan the back cover. Is the topic or story what I thought it would be when I selected this book?
Flip to the Table of Contents.
Do the chapter titles cover topics of interest?
Does the book's structure make sense to me?
Is there an index? If I learn something, I want a way to find it again.
Is there a bibliography? Bibliographies help me find other good books to read.
Read the first page or two and some random pages in the middle. Is the writing style one that I will enjoy?
5. Read. When you read for the purpose of preparing for a trip, mark passages that match your itinerary. As you walk on the gravel path in Bath, recall the scene in Jane Austen's Persuasion when Captain Wentworth and Anne Elliot reconciled. Picture massive crowds in Havana's Revolutionary Square, even if your visit doesn't correspond with a speech by a Castro or a Pope - Cuban Revelations by Marc Frank has some terrific descriptions, with helpful context.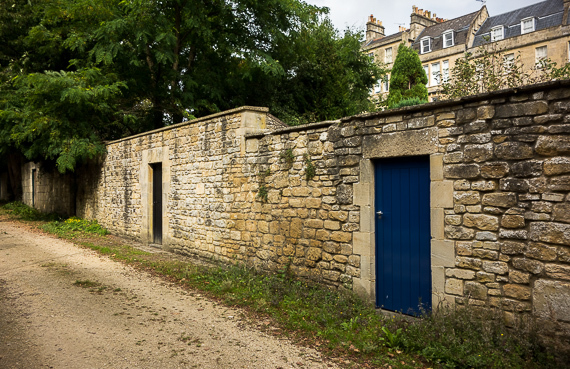 As a librarian, I officially disapprove of dog-ears and marginalia, but if you own the book, you have my permission to deface it however you like. My practice is to use sticky notes, sometimes with scribbled comments. After I read a book, I go back through the sticky notes to update my timeline and spice up my itinerary with relevant quotes and stories.
Bon Voyage! After weeks or months of reading about your destination, your journey will surprise you in the ways it connects new experiences with recently gained knowledge. Your trip will be twice as memorable because you learned about it before you left and thought more deeply about it while you were there.
What are you reading to prepare for your next trip?
Popular in the Community