Technology has broken down barriers, making it easier than ever for people in any industry to make money online.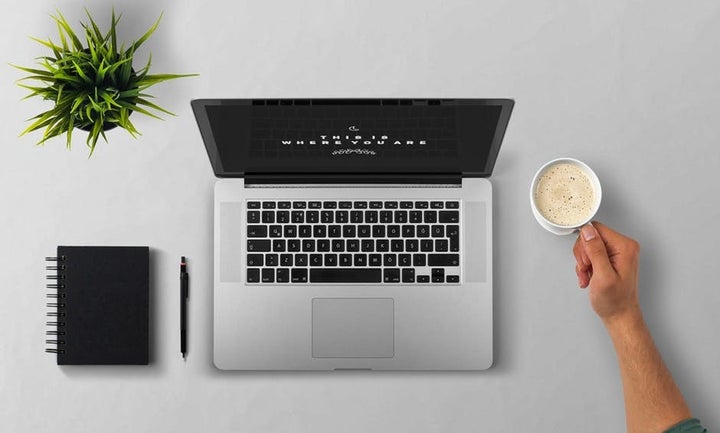 If you're thinking about joining the growing number of 'e-preneurs' and building a sustainable, web-based business, check out these five fundamentals that web-based entrepreneurs swear by to make six, even seven figures online.
1. Diversify Your Revenue Streams
"The fastest way to hit that elusive 'six-figure mark' is to diversify your offerings and have different, complementary verticals within your business," shares Natasha Marchand, co-founder and COO of Canadian-based doula training company, Bebo Mia, Inc.
"In 2015 we launched our Doula Business School and to be honest, it totally flopped. We only sold five enrollments," adds Bianca Sprague, co-founder and CEO of Bebo Mia.
"It was too much content in one place. I find that's something a lot of newbie online entrepreneurs do – offer way too much in one course or offering, just to feel like they're providing "enough" value. When we broke that course into multiple, smaller courses, then we were able to create some real traction, and get better results for our clients because they didn't feel overwhelmed."
2. Structure Creates Freedom
"It seems a bit counterintuitive but it's true," notes Lori Kennedy, founder of The Wellness Business Hub, a company that offers personal development and professional training for health and wellness experts.
"This last year has been about putting systems and structures into place so that I don't always feel like I'm behind the eight ball. I work best under pressure, which is ok when it's just you, but when you add members to your team, even if it's a virtual assistant for five hours a week, you need to have your work done way ahead of time so your team members can do their jobs properly. I focus on the top revenue drivers first thing in the morning, write content on specific days, plan my launches and sales one quarter in advance, and only see clients on specific days and times."
3. Join a Mastermind Group
I think it's so important to work with other people who are in your niche and in a different niche, but more successful than you (whatever your definition of successful is). I work with three different business coaches that include group coaching calls, individual coaching calls, and a monthly mastermind.
I also compare notes with another women who is on the same business growth as me, Lisa Simone Richards. We both do very similar things and help each other out immensely because our experience is different and we learn from one another.
4. Start Training in Endurance Sports
This one is one of those things that sounds great, but I just can't force myself to do. Shanda Sumpter, an online business coach and the founder of HeartCore Business, swears by endurance training for success in her company.
"Going to a boxing class is very different from training for a half-marathon. Training to become a finisher raises your level of ambition and gets you into the mode of 'you vs. you' to positively affect your goals and results."
Speaking from her own success, she credits endurance training with helping her stretch her mindset to consistently do over $500,000 per month in revenue in her company, noting it's the best personal development training out there. She also encourages her clients to do the same sees that her most successful clients are also endurance athletes.
"I had one client that I couldn't break past the $5,000/month mark. I tried everything. After I got her to start training for a marathon, I was finally able to scale her to $30,000 a month because she got rid of her excuses and started feeling stronger every time she problem-solved, instead of letting excuses stop her."
5. Collect Leads Before Worrying About Branding or a Website
I feel like so many people put off the "action" part of their business to do the fun stuff like photoshoots for branding and giving their website a facelift because it's a year old. While that stuff is great, it's not going to close a deal... at least, not at first. Now don't get me wrong, I love marketing and this is part of it, but marketing isn't sales. Marketing LEADS to sales. So, you need leads!
Start connecting with people, online and offline, to see if your business idea has legs. Do people want this? Do they need it? Who exactly are these people? Then, you go after them. Based on their feedback (and dollars, hopefully) brand yourself and build your website to cater to more of your avatar.
If you're an entrepreneur, your Facebook feed is likely littered with ads promising quick fixes and miracle pills to start having $10K months and "easily" start making six-figures. (I HATE those.) However, having these five tried, tested, and true fundamentals in place will help you reliably scale and grow a sustainable business. So, stop reading and START DOING!
Related
Popular in the Community