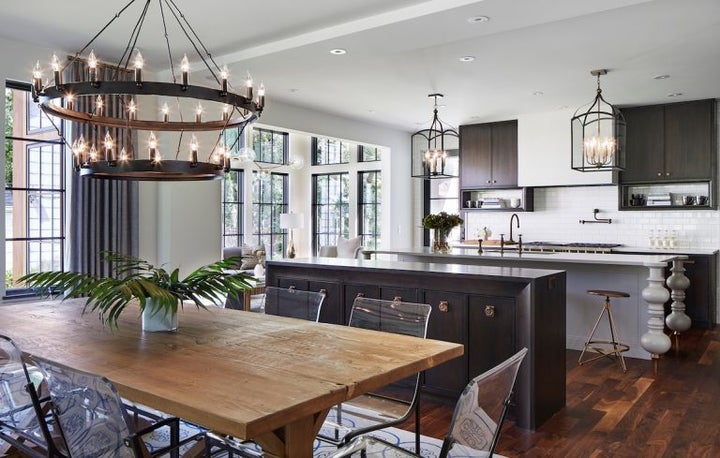 Design tips and decorating ideas to update your dining room.
While not every home has a dining room, large tables, nooks and eating areas are key to successful hosting and feasting, especially during the holiday season. The formal dining room setting isn't for everyone, so we've rounded up a few stylish dining rooms that will make you want to entertain every weekend.
From elegant, traditional settings to trendy spaces with a modern touch, get inspired to throw your next dinner party with some serious style by dressing up your dining room with these design ideas.
If you're worried about making room for guests at the table, create more space by mixing in various types of seating. Pull up a couch, use a piano bench or grab a comfy chair from the study. Your chairs don't always have to match and your guests will be thankful for the extra elbow room!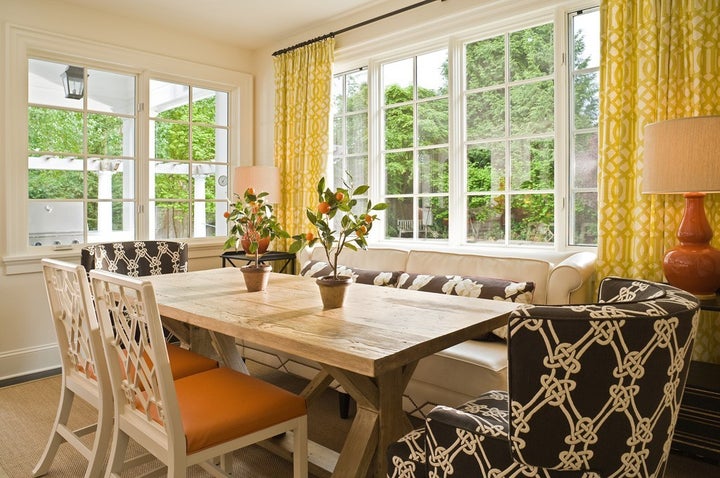 Hanging pendant lights, neutral tones and modern furnishings complete this stylish dining room. Pattern and color balance throughout the space, while simple decor adds character and charm.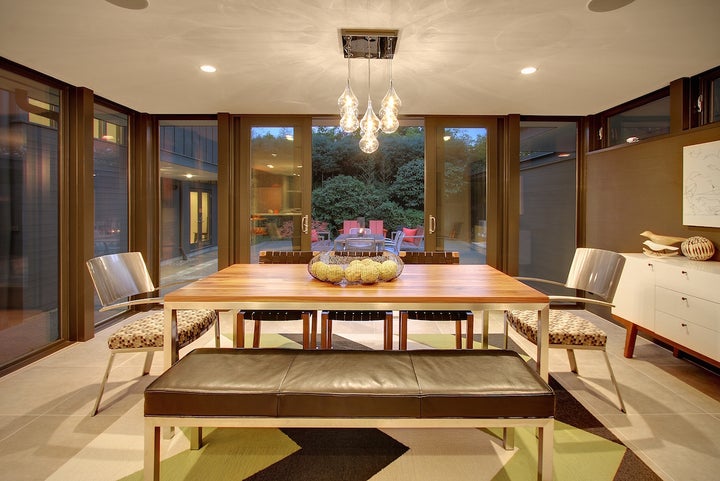 Style doesn't have to be determined by size. Cozy and welcoming, this rustic nook dining area plays up a small space with wood texture, warm colors and decorative accents.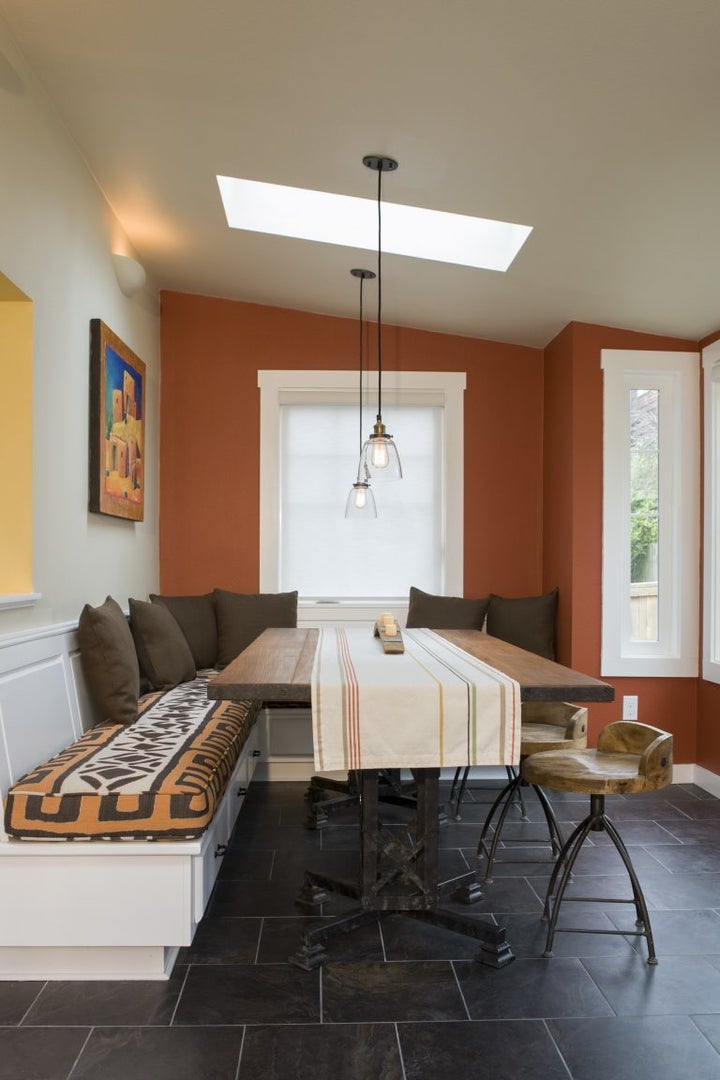 A farm style table, industrial chandelier and clear chairs combine to create this urban farmhouse dining room. The open-concept kitchen allows guests to flow from room to room for both dining and entertaining.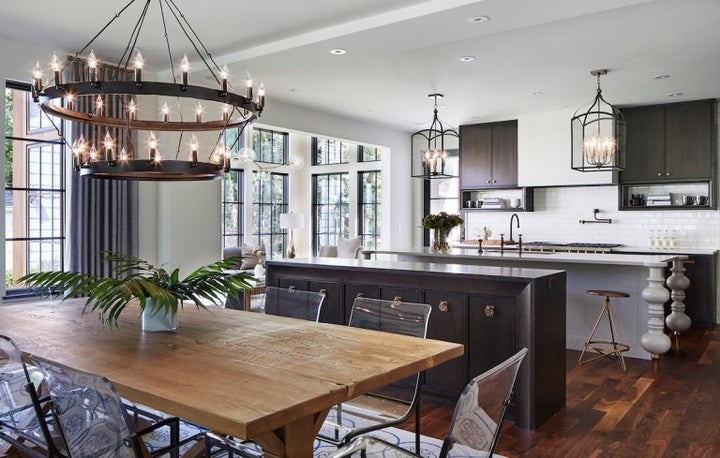 Flirty and alluring, this dining room shows off an eclectic style with mix and match chairs, colorful flowers and decorative vases all topped off with a sparkling chandelier hanging from above. Try placing your dining table next to large windows for natural daylight and scenic views.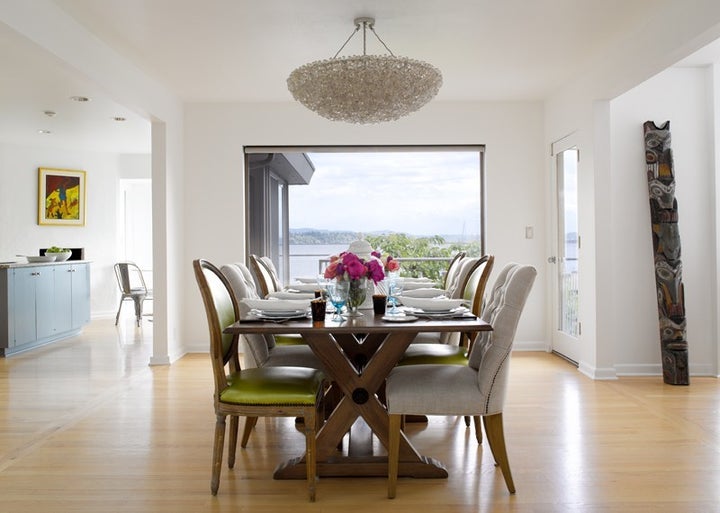 Related
Popular in the Community