Nothing says Easter quite like chocolate bunnies, marshmallow chicks and jelly beans so we're kidding ourselves if we think that the kids aren't totally psyched about loading up on sugar Eater morning. Still, as parents, aunts, uncles and grandparents we can't help but feel a little bit nauseous and guilty about unloading pounds of sugar onto a pack of children. There's no doubt that they'll all be running around on a sugar high that challenges any 1970s after party. That means that you've also got to stock up their Easter baskets with goodies that will help them safely blow off the sugar rush without making everyone crazy. I found a few toys and games that make great centerpieces for the Easter baskets and make great distractions, too.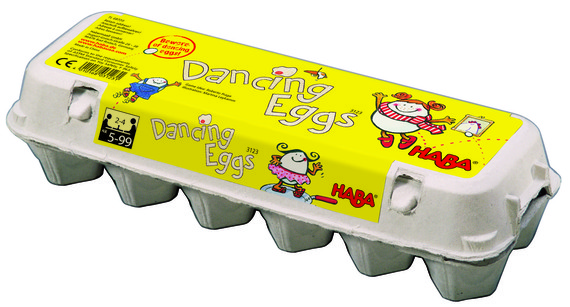 HABA Dancing Eggs Ages 5+ $19.99
This game comes in a cute egg carton and will have the whole family laughing and running around until the last egg drops. Roll the dice to find out what trick you'll have to pull off from running around the table to keeping an egg propped between your knees and lots of other silly combinations involving these colorful bouncy eggs. Winner of the Major Fun Keeper Award, and the National Parenting Publications NAPPA Honors Award. See it in action here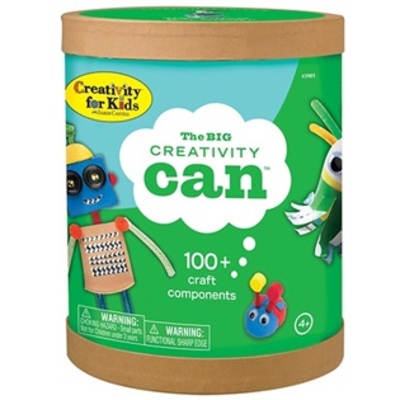 Big Creativity Can by Faber Castell 4+ $9.99 - $19.99
Perfect for any age kid, the Creativity Can is basically a world of endless creative possibilities. The Big Can that I have featured here is $19.99 and comes with all sorts of odds and ends that stimulate creativity from pipe cleaners to googly eyes to foam shapes and stickies. There are other smaller themed cans for $9.99 to help jumpstart little imaginations, but the point of these cans is to let the kids' imaginations run free without structure or guidance. Anything goes! And when they're full-up on sugar, I have no doubt that their imaginations will deliver some awesome stuff!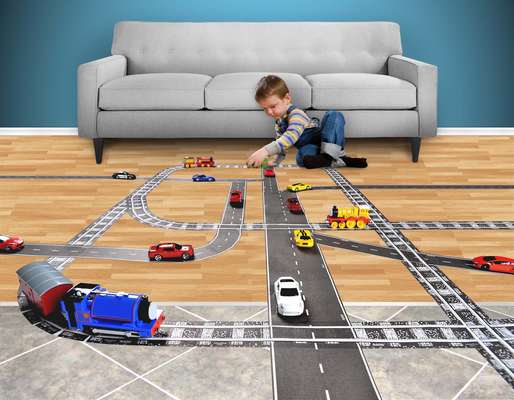 InRoad PlayTape Age 3+ $7.99 -$12.99 depending on the roll of your choice
Finally, travel friendly removeable tape designed to look like roads and train tracks. PlayTape is the quickest and easiest way to create roads for playing with toy cars, trucks and trains that you already have. It sticks to any flat surface, tears easily to any length and comes off without leaving a sticky residue. Throw a few new cars into their basket, too, and they'll be designing race courses and towns that could only live in their imaginations before.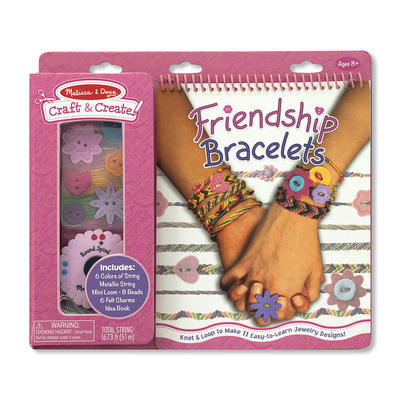 Melissa & Doug Jewlery Making Kits Ranging from 7.99+ for girls 8+
I love these because they come in pretty packaging that fits perfectly into a big Easter basket and come at fabulous prices. They're also super cool and give girls lots of possibilities to make things that they'll be proud to wear and share. Whether she's designing friendship bracelets or her own pendants and necklaces, there's a Melissa & Doug jewelry kit that will inspire any girl.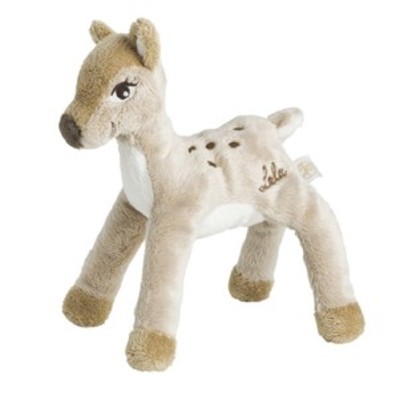 Lassig Lela Plush Deer 6" and Board Book Plush: $17.99 Book: $10.99 Ages 0+
For the littlest ones. You probably don't want to stock them up with much, if any, candy. So, this set is a really sweet addition that will fill out their baskets without tweaking out their precious little minds. This super soft and cuddly deer comes from quality toy manufacturer Lassig and has adorable doe eyes, long eye lashes, and dappled spots on her back. And, you can bring her to life even more with the coordinating and equally adorable board book that works perfectly for naptime wind down.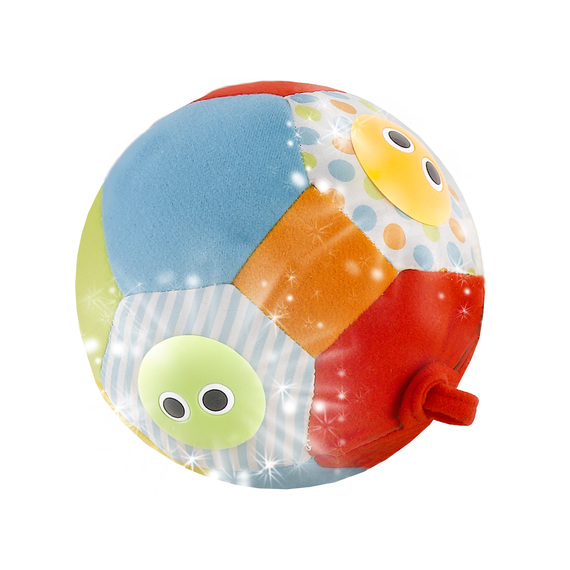 Yookidoo Lights 'N' Music Fun Ball Ages 3 mons+ MSRP: $17.99
Also for the little ones, this motion-activated ball lights up and plays music when shaken or rolled, stimulating baby's senses, introducing the key developmental concept of cause and effect, and encouraging babies to crawl after it. This is great for keeping your littles munchkin entertained and comforted during the big day out.