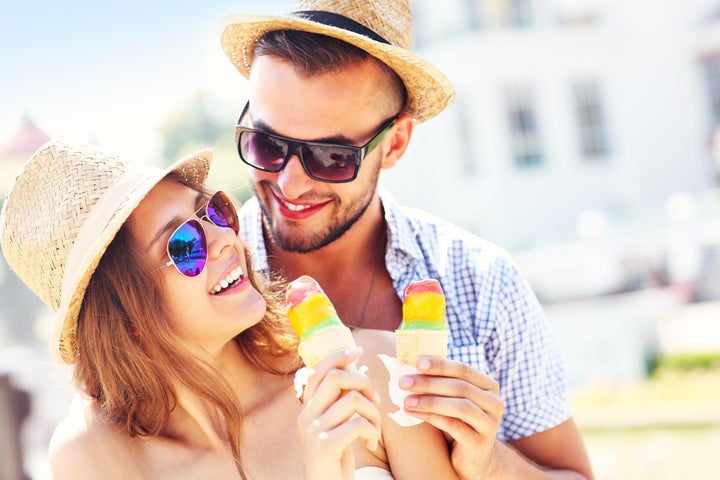 Nothing pairs better with hot summer weather than an ice-cold treat. While store-bought sweets can work in a pinch, if you want to beat the heat in style this summer, it's about time to up your recipe game.
To celebrate the season, we partnered with Sensodyne Rapid Relief toothpaste to see what chilly concoctions our favorite tastemakers from around the country are whipping up when they're not sitting poolside. Next time the AC blows out, don't fret! You can always stay cool with some of this frosty fare.
Cold Brew Vietnamese Coffee
What's the perfect way to kick off a hot summer day? According to Debbie Wei Mullin, founder and CEO of Copper Cow Coffee, a cold kick of caffeine — with a Vietnamese twist — is the way to go.
"Traditional Vietnamese iced coffee combines dark-roast coffee and sweetened condensed milk over ice," said Wei Mullin. "While Vietnamese coffee is typically brewed in small pour-over batches, cold brewing (the process of steeping ground coffee in room temperature water for long periods of time) can yield much larger batches of a stronger, sweeter and less acidic coffee. For a twist on the classic, you can make cold brew Vietnamese coffee at home."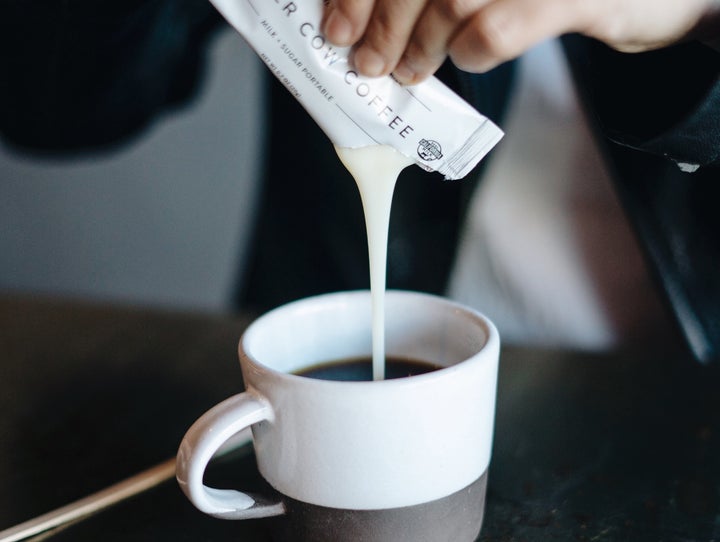 Grind the beans. Cold brew requires a medium-coarse grind (if your beans are ground too finely, the resulting coffee will be cloudy and bitter).

Brew. Dump your grounds into a plastic, glass or ceramic container, and add water. Stir gently so the grounds are fully saturated, and then cover. Let it sit in the refrigerator for 12 to 24 hours.

Strain. Strain cold brew over fine mesh sieve (or through a paper coffee filter if you don't have one).

Enjoy. Serve 4-6 ounces over ice, and add one packet of sweetened condensed milk (30 grams) for a perfectly balanced cold brew Vietnamese coffee.
Homemade Creamy Mint Chocolate Chip Ice Cream
Yes, you can make your own ice cream, and yes, it's even better than it looks. While it might seem like an intimidating dish to take on yourself, Sarah Cook of Sustainable Cooks gave us her recipe for some uber-refreshing scoops of mint chocolate chip. She says it's better than any of the processed green stuff you'll find at the grocery store, and we're inclined to agree.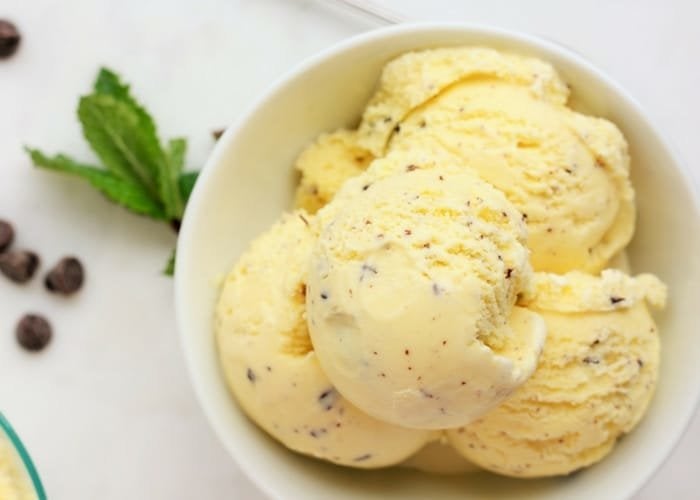 2 cups heavy cream

1 1/4 cups whole milk

6 egg yolks, room temperature

3/4 cup sugar

2/3 cup fresh mint leaves, packed

1/2 cup chopped chocolate or mini chocolate chips
Wash and lightly dry your mint leaves.

Set up a fine mesh sieve over a heatproof bowl. (Cook says: "I love using my huge measuring cup because it can go right into the freezer.")

Put the egg yolks in a heatproof bowl, and whisk until well-combined.

In a medium-sized pot, combine whole milk, sugar and mint leaves over medium heat until the sugar has dissolved. You really want to "bruise" the mint up.

Take 1/3 cup of the sugar/milk mixture (try to keep it free of the mint leaves), and slowly, very slowly, dribble the hot mixture into the egg, whisking very quickly the whole time.

Return the egg/milk mixture to the pot, and whisk to incorporate. Cook for an additional 1-2 minutes, making sure not to let the mixture boil.

Pour the contents of the pot through the sieve. Add the heavy cream to the mixture in the bowl, and stir well. Put the bowl in the fridge for 6 hours, or until completely cold.

With your ice cream maker running, add the base to the machine and churn until it starts to resemble ice cream. Add the chocolate to the mixture, and continue to churn until thick and creamy.

Remove the ice cream from the machine and put it in a freezer-proof container with a lid. You can serve it immediately, but it will be crazy melty…ice cream soup if you will. I like to freeze it for at least 3 hours. It's hard to wait that long, but results in an ice cream with a consistency like store-bought.
If you don't have an ice cream machine, Sarah recommends freezing and stirring the base every hour until frozen and creamy.
5-Ingredient Vegan Magical Fudgesicles
"My favorite way to cool down in the summer heat are with these 5-ingredient magical fudgesicles," said Sarah Britton of My New Roots, a plant-based food blog based out of Denmark. "They are so lusciously creamy, and sinfully rich-tasting — the kind of thing you put in your mouth and kind of can't believe what's happening. Vegan, almost raw and full of whole food ingredients, they are also downright filling!"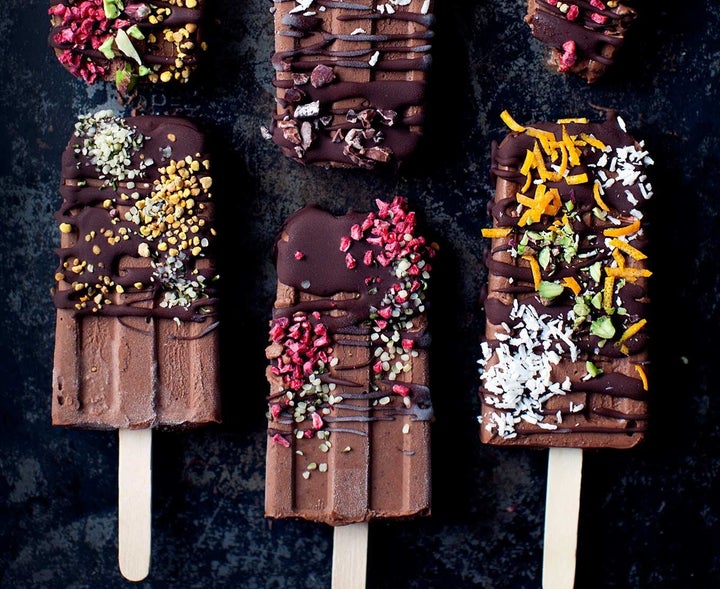 1/2 cup unroasted, unsalted cashews

1 14-ounce can full-fat coconut milk

1 large, ripe avocado

1 cup pitted, packed soft dates

1/2 cup raw cacao powder (cocoa powder will also work)
Place cashews in lightly salted water and let soak for 4-8 hours (overnight is fine).

Drain the cashews and rinse well. Add to a blender (a high-speed blender is highly recommended) with the remaining ingredients (and any flavorings, if using) and blend on high until as smooth as possible. Add water, only if necessary — you want to mixture to remain quite thick.

Spoon mixture in popsicle molds. Firmly knock the molds on the counter a few times to remove any air bubbles. Insert a popsicle stick into each mold and place in the freezer until set — at least 6 hours. To remove popsicles, run the mold under hot water until you can easily pull a fudgesicle out.

If you want to decorate your fudgesicles, dip or drizzle them with melted chocolate, and sprinkle with desired toppings. Eat immediately, or place back in the freezer to set until ready to enjoy.
"They make a fabulous mid-morning or afternoon pick-me-up, especially with the raw cacao component, a deliciously effective, energy-boosting food," said Britton. "Dress them up with your favorite add-ins, or keep it simple and enjoy them as the five-ingredient bliss bars that they are."
Blackberry and Peach Moscow Mule
On a warm summer night, nothing beats a post-dinner drink on the patio with friends. For a fresh, fruity twist on the traditional Moscow mule, try Sarah Cook's delicious blackberry and peach concoction. It's a sure crowd-pleaser, and your pals will never guess how simple it was to whip up. For extra points, Cook suggests picking the blackberries yourself.
"I live outside of Seattle, and blackberries grow wild everywhere here for about seven weeks in July and August," said Cook. "You can find blackberries growing in the back of grocery stores, and I have absolutely no idea why people will spend $5 inside when $900 worth of free berries are steps away!"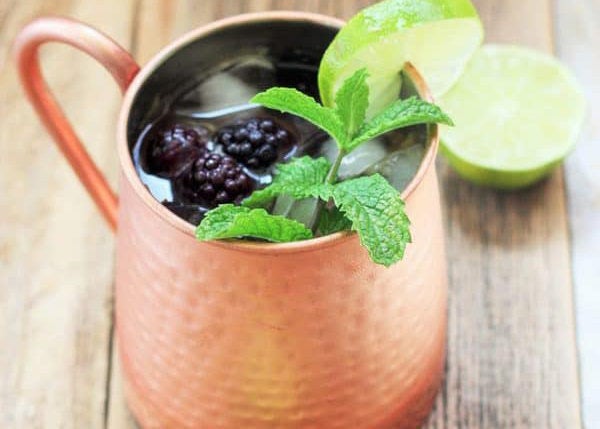 1 can ginger ale

1 fresh peach, skinned and divided

1 sprig fresh mint

1/2 fresh lime

10 blackberries, fresh or frozen

Ice
In the bottom of a copper mug, mash 1/4 of the peach using the bowl of a large spoon.

Cover with ice, and pour the ginger ale over the top. Squeeze lime, and add the blackberries. Top with mint sprig. Allow to sit for five minutes prior to serving.
Avocado Lime Vegan Ice Cream
You didn't think we'd leave you with just one ice cream recipe, did you? Summer's way too long to stay married to a single flavor. Luckily, Natasha and Sabrina Mitchell of San Diego's Del Sur Mexican Cantina gave us an amazing way to make (vegan!) ice cream that's filled with so many superfoods, it's easy to justify having that second (or third) bowl.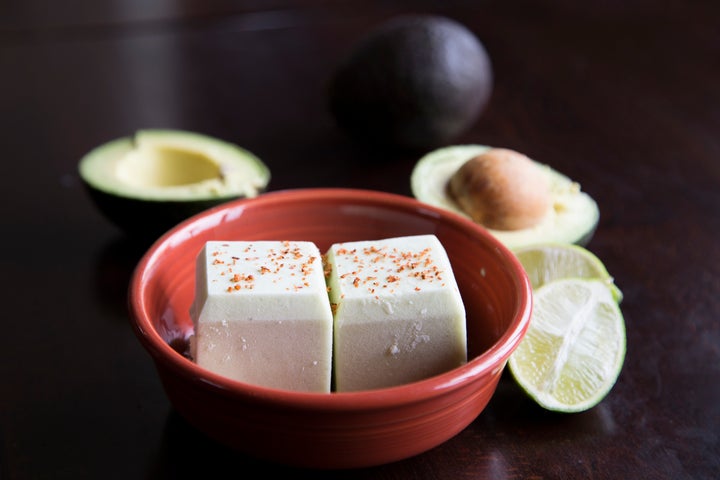 4 cups of coconut milk

1/2 cup sugar

1 teaspoon vanilla extract

4 limes

1 avocado
Blend coconut milk, sugar, vanilla, avocado, the zest of one lime and the juice of three limes in a blender until smooth.

Pour mix into ice cream maker and leave on for 15 minutes. When texture is a soft-serve consistency, pour into desire mold or popsicle tray.

Let set for a minimum of 2 hours. After that, they are ready to serve! For added flavor, sprinkle with Tajin seasoning.
Tossing back an icy treat is a great way to beat the summer heat. But if you're one of the millions of Americans who have sensitive teeth, what should be a cool, tasty snack can turn into a distraction instead. Don't let a sensitive set of chompers ruin your warm-weather fun! With the help of Sensodyne Rapid Relief toothpaste, you can enjoy all these recipes and more. With twice-daily brushing, you will start to feel relief in three days, and you'll be surfing the web looking for new glacial-temp recipes in no time.
Words by Caroline Thompson