Online shopping is big business these days, with more and more consumers across the world turning to the web to purchase goods. This is especially the case in countries where ecommerce is really taking hold over the way people shop.
The bargains are there. The selection is mind-boggling. The shopping is secure. Shipping is fast. Even returns are pretty easy, with the right e-tailers. Shopping has never been easier or more convenient for consumers.
Stay calm. While it may seem somewhat daunting, this singularly should not keep you from shopping online. You simply need some common sense and practical advice. Follow these basic guidelines and you can shop online productively.
1. Get on with Live Chat

When that window pops up to ask if you need help, don't roll your eyes and hit "No, thanks." Lots of retailers offer real-time assistance. You can chat via a method similar to instant messaging or, at some sites, call a rep. It's like in-store help, but with no shouting and calling behind a dressing-room door.
A Customer-Service Rep can help track down a size or a color. Just because it's out of stock online doesn't mean that the object of your desire isn't hiding out in a store somewhere. The reps also answer questions about an item that go beyond the description you see. Is it stretchy? How sheer is it? Does the hem have fabric to spare? Ask and ye shall receive the answers.
Some online shopping sites are tailored to provide styling advice. Looking for trending straight-leg black pants? Instead of combing through the entire site, let someone else do the search for you. Stumped about which shoes would go best with the dress you picked out? Expert stylists are standing by to offer guidance.
2. Filter by size or color or style.

In other words, don't waste time browsing items that are available only in sizes 0 and 10 if you're a 6. Also, Start from the bottom up. Since most people scroll from the top down, there will be fewer people fighting for the items down below.
Add to cart, even if you're unsure, especially during a sale. You blink, you lose that beige lacey blouse. Put an item in your basket, then do the pondering. You usually have 15 minutes to make a final decision. Sold out? Use the wait list. The retailer will sometimes go back to the manufacturer and ask for more merchandise.
3. Use Discount Savers

There are so many platforms out there that offer discounts from online retailers and boutiques across the globe. Don't think any discount is too small for those lovely products you're about to put in the cart. It's important to be wise with your money while shopping. Using discount saving platforms such as Crowdsavers is a proactive way to shop and be wise with your spending.
Crowdsavers is a go-to resource for savvy online shoppers hoping to save a dollar or two wherever possible. Not only can you find brand new gear for way below regular retail prices, but you also get several discounts and the use of coupons on here is amazing! From fashion to food, to makeup and all your shopping needs are met here.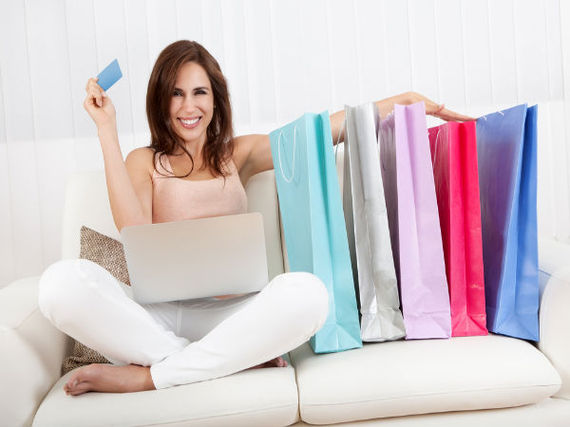 4. Factor in shipping.

High shipping costs can spoil what seems like a bargain. Typically, shipping runs about $10, but it could be more. Always look out for free shipping or discounts from online stores.
Also check if the item is marked nonreturnable. Even if your purchase is not final sale, find out if you'll be able to get your money back or be stuck with a merchandise credit.
In addition, keep in mind that if return shipping isn't free, you could be out $20 for round-trip shipping. If you buy something that's final sale and end up not wanting it, contact the retail site anyway. The company may take it back to keep you happy, especially if it's for a reason that involved the retailer, like a misleading color or description.
One quick way to bag a deal online is to play hard-to-get. Put an item in your basket, then leave the site. Unless you need an item immediately, put a few days between the moment when you add it to your online shopping cart, and when you check out. You never know what sorts of bait the retailers may use to lure you over the finish line.
You may get a follow-up e-mail offering a discount or free shipping.
Also, change your web browser. Sites that recognize you may give you a higher price based on your spending history or ZIP code. You can sometimes get around this by clearing your cookies or opening a new browser.
6. Get Recommendations from Friends and other Shoppers

Honestly, one of the smartest ways to save your time is by asking friends, family or other shoppers for their recommendations on specific products. Read up on product reviews online, get on social media and check what other shoppers have to say on forums about a brand or product. Some websites can look super savvy and friendly with great products, but they might have really bad customer service processes or a long delivery time. If you're looking to be super productive while shopping, you should definitely use these tips.
While there are several ways to create a super productive and effective shopping experience, these guidelines will help you stay alert and save money in the process. From using discount savers, live chats to digging into product reviews; these quick tips will make online shopping seamless.