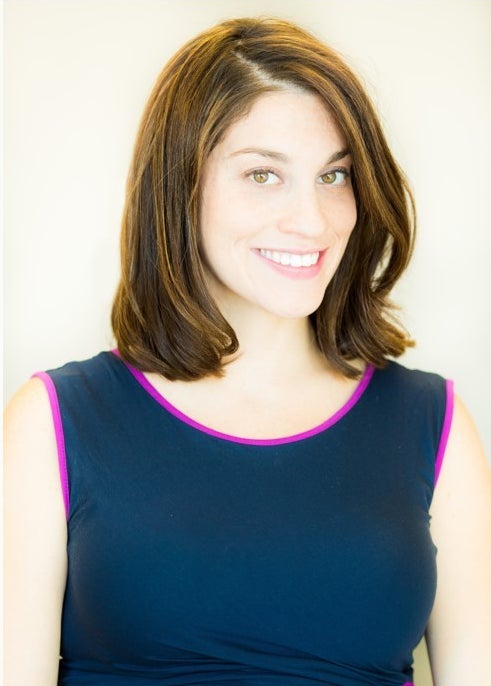 With the New Year approaching, everyone's buzzing with resolutions for the upcoming year. One of the most desired wishes, from both men and women, is to meet their soulmate. There are so many online dating coaches and blogs giving advice about how to find and win over the love of your life. It's tough to know what to do sometimes. What I hear from many of my friends of both genders are:
"Am I ever going to find someone?"
"I don't want to spend the rest of my life alone!"
"I don't have the time to go out all the time to meet people."
"No one seems to want to commit!"
"Everyone else is married or dating. When is it going to be my turn!"
"I'm so over it! Nothing seems to be working!!!"
I recently had a great chat with Jaime Bernstein, Senior Matchmaker with Three Day Rule, who has given singles advice and successfully matched LOTS of happy couples. Jaime and I talked about how to get over the dating blues and work with whatcha got... basically, how to think outside the box. Try these five tips... and I'm sure you'll get lucky.... hopefully for the long term!
1. Be approachable! Get off your phone and talk to new people! Get off your phone. Make eye contact: your smartphone is a crutch especially when you're waiting alone at a bar, on the elliptical machine at the gym, or the metro. Take time to look around and when you see someone who looks nice, smile! Be genuine in your approach and people will be very receptive to this! It shows you're confident and outgoing and willing to take risks. Once your phone is away- the world is a singles bar!
2. Your friends in relationships/marriages can be great wingmen/wingwomen. Your friends that are already in happy relationships want the same for you. Since they're off the market, ask them to join you for a happy hour after work. Don't be afraid to ask them to set you up with friends of friends!
3. Do things that you love! When you join groups or focus on things you love, you become your best self and attract people more easily. Plus joining groups is a great way to meet people - you already have something in common! DC has so much to offer! Whether you are into sports, culture, food, cocktails- there is a social group for everything in DC!
4. Try different dating methods. When it comes to online dating slow down: with so many new faces it can be way too easy to swipe left or ignore some great profiles. Limit your self to one-three sites/apps. Don't waste a lot of time messaging back and forth- meet in person to see if there is a connection. Hire a matchmaker! Working with a matchmaker is a great way to meet other quality singles in a curated, customized experience.
6. Now is the time! Stop making excuses about finding love. You are always going to be "busy" and have upcoming commitments. You will not find love by not going on dates. Now is the time- embrace your confidence and put yourself out there.
Jaime Bernstein is a Senior Matchmaker at the Three Day Rule. After meeting the love of her life in DC, Jaime decided she wanted to help other singles in the city meet their match. Jaime completed her MA in Communications from University of Akron, and later worked in the nonprofit sector. Eager to use her penchant for helping others, Jaime turned to matchmaking as a full-time career. Her honest, but sincere approach to matchmaking makes her both a great matchmaker, as well as a trusted confidant. Email Jaime or follow her on Instagram!
Popular in the Community