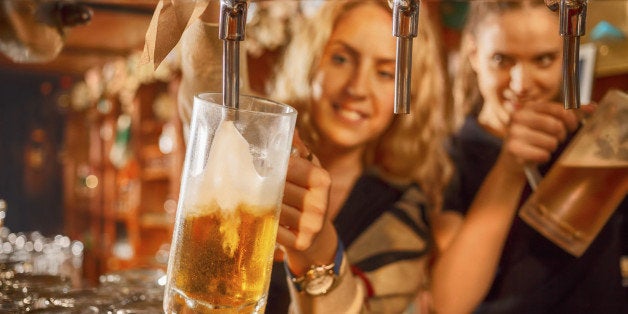 Photo by: jurvetson
American Poet John Ciardi once said, "Fermentation and civilization are inseparable," so why do we see museums as places to stroke our chins and raise our monocles, and pubs as places to get down and dirty? The truth is, art is dirty. History is dirty. Literature, music, technology and so on, are cached in mud and booze, and the best of all of them started in the pub. So lets take a moment to look at some places that tell the true story of our civilization, and let us experience it with glass in hand.
Guinness Storehouse
Dublin, Ireland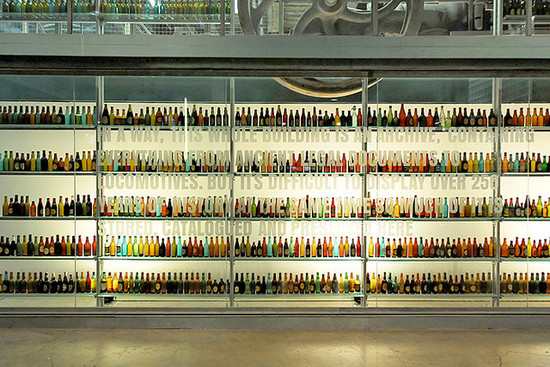 Photo by: tinou bao
If Walt Disney had been obsessed with beer instead of singing mice, he probably would have built something like the Guinness Storehouse. It's basically an amusement park dedicated to Dublin's black gold. It features an indoor waterfall, a giant malt sandbox, a high-tech tasting room, and seven floors of attractions, like the popular tap-your-own-pint station. The seven floors are all open and airy, and built around a giant glass atrium in the shape of -- you guessed it -- a big ol' pint of the good stuff. The coolest part is the gravity bar on the top floor. It's made completely of glass, and the impressive view of Ireland's capital is highly enhanced with a complimentary pint.
The National Brewery Centre
Burton, UK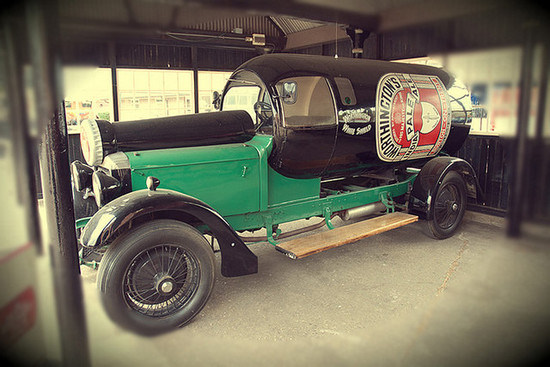 Photo by: quinet
England's National Brewery Centre is located in the home of its famous Bass Ale, and has about everything you could want from a beer museum, like guided tours, original brewing gear, and a functioning microbrewery on site. But it doesn't stop there. The Brewery Centre is also home to live horses and a collection of vintage cars. Whoever thought that mixing a drinking museum with a driving museum was a good idea may have had a few too many, but don't let it steer you away from this top notch look at England's unique brewing tradition and one of the worlds best loved ales.
The Pilsner Urquell Brewery
Plzen, Czech Republic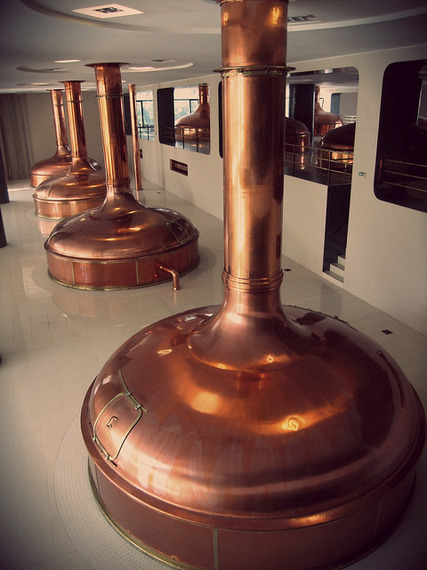 Photo by: adrigu
Pilsner Urquell, or "The Legend" as its sometimes called, is the original pilsner style beer. To make it clear, any beer that is yellow, fizzy, and best served cold is likely a pilsner style. So how did this underdog lager from a little Czech town take over the world? Well, you'll just have to go to the brewery to find out. The massive complex resembles a small town, and you can easily spend a day there enjoying traditional Czech food, great beer, and live tunes on weekends. The tour is completely uncensored; they let you see everything, from the massive mashing tons to the bottling line, and damn if it isn't sexy. The end of the tour brings you into the miles of underground tunnels. The hand dug caverns have an eerie, slasher movie feel, but your fears will vanish as you're handed a cup of unpasteurized, unfiltered Pilsner, direct from the teet of the lagering barrel, a treat that can only be enjoyed within the walls of this legendary brewery.
Cantillon Brewery and Gueuze Museum
Brussels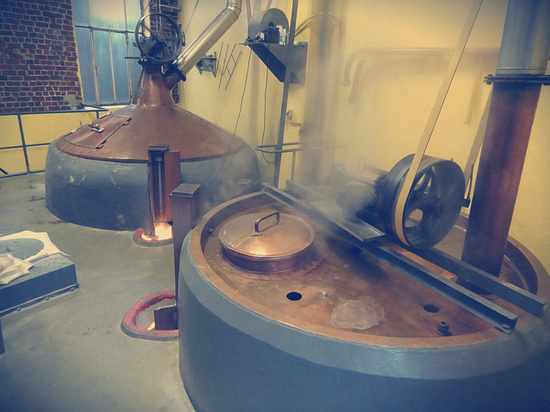 Photo by: Jeff Alworth
This brewery is a little slice of heaven for any beer enthusiast or history buff. Cantillon brews the strange and archaic "Lambic" style of beer, which is how all beer was brewed before about 175 years ago. The brewery is old and barn-like, with big handmade machines and old dusty barrels lining the walls. This place may not be tricked out with all the beer bling of the Guinness Storehouse, but it's not meant to be a crazy tourist attraction. To visit Cantillon is to visit the heart of the beer brewing tradition. It's not a theme park, but a cozy cabin on a cold night. It even comes complete with a wood-burning stove, which guests can use to warm their cold fingers as they dig into a wedge of beer cheese. The acidic, sour taste of their famous beers may not be your bag, but in terms of authenticity and commitment to the noblest of causes, Cantillon is king.
Beer and Oktoberfest Museum
Munich, Germany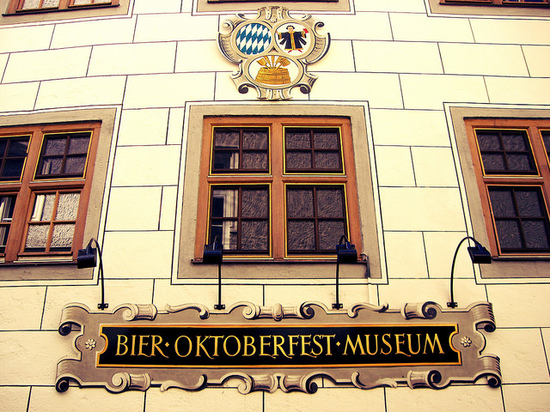 Photo by: Maximilian Dörrbecker
Located in the cradle of beer country, you'll find the Beer and Oktoberfest Museum tucked into a small side street in downtown Munich. It's inside one of the oldest townhouses in the city, and gives you an authentic look at Bavarian brewing and the history of the world's biggest fair, Oktoberfest. At the end of the tour you can head down to the dark and dingy pub on the ground floor for a pint. Locals are always drinking there, and it's easy to imagine that time has turned back a hundred years, especially if you're wearing your lederhosen.
Beer and brewery museums aren't just great tourist attractions, they're also places to get in touch with the lifestyle of the locals. After hitting a brew-seum, keep your buzz riding at local pub and show off your new found knowledge. You're sure to at least get a few nods from the locals sitting at the bar that translate to, "This guy knows what the fuck he's talkin' about," and at best an invitation to get sloppy with the gnarled old dudes 'til closing time. Let's see the Louvre do that.