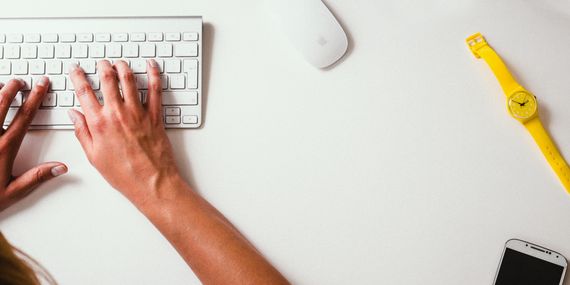 The roadmap is a key document for any business. It forces deep thinking, explains where teams are going, and helps everyone stay on track. These roadmaps reinforce that teams have a clear purpose and a "true north" to work towards. This aligns their daily tasks with their organizations' long-term goals.
To bring consistency to planning and save time, many different teams rely on roadmap templates. The most common use cases are product and technology teams -- but they are not the only ones who rely on roadmap templates.
Groups in manufacturing, marketing and consulting all utilize roadmap templates for setting their strategy.
The challenge is that roadmap templates are often found in offline tools like Excel and PowerPoint. But these tools are disconnected from other collaborative tools. This makes it tough for managers to keep their teams updated. And even minor changes demand a lot of work.
New software has recently emerged to provide highly customized, scalable examples for all types of teams. These cloud-based solutions allow teams to input data once, then quickly build an unlimited amount of roadmap templates. Different teams are then empowered to securely share their roadmaps with the colleagues and stakeholders who need to see them.
Here are five types of teams that benefit from using visual roadmaps for strategic planning:
Product teams
Every product manager knows that the requests never seem to end. Customers have seemingly endless ideas for new features. And leadership teams always want to know what is coming next. A visual roadmap template makes it easy to visualize your product vision. It is a place to showcase how goals and initiatives roll up to product vision and high-level strategy. It is also an opportunity to link these back to releases and features.
IT (technology) teams
Most IT managers know how it feels to be over capacity. Everyone has opinions on what they should build and how this should get done. Without a clear way to manage new ideas, prioritize features, and manage releases, IT teams can quickly accrue technical debt. That is why roadmaps are so essential. These templates empower IT managers to showcase their work at a high level. This helps everyone understand why certain projects are prioritized.
Consulting teams
There are several stages in the consulting process, from pre-project planning to collaborating with customers. Roadmaps allow consultants to manage the products and services that matter to their customers. They provide a space for consultants to capture and prioritize customer requests so they can show customers what is coming next. This creates transparency and long-term loyalty for consultants and their customers. And by having one roadmap to track all client projects, consultants can gain precious time back.
Manufacturing teams
Teams that build hardware or physical products use roadmaps to track and deliver manufacturing services that customers request. They help them collaborate with internal stakeholders and external partners. They also provide more visibility within manufacturing teams themselves. Roadmap templates help these teams easily answer questions about what is coming next and where critical dependencies are.
Marketing teams
Roadmap templates give marketing teams what they need to collaborate with colleagues and manage their go-to-market activities. They also allow marketing teams to keep stakeholders in the loop and stay focused on what will drive customer growth. Marketing managers need a clear way to manage revenue-driving campaigns and cross-functional product launches. Roadmaps are the most efficient solution for this goal.
The best roadmaps set clear goals with specific dates and describe some of the actions that will help teams achieve them. This is true in many diverse industries.
Daily demands and unexpected challenges make it easy to feel like there is no direction. That is why the most successful teams use examples created using roadmapping tools, no matter which industries they work in. These roadmaps provide a framework for success and a true north to keep working towards.
Calling all HuffPost superfans!
Sign up for membership to become a founding member and help shape HuffPost's next chapter