New and emergent technologies have focused not just on driving better and faster performance – they've instead centered on making our lives more engaging and fulfilling. One of the best examples of this shift can be found in how we approach personal connectivity through mobile devices and the Internet of Things, especially when it comes to personalized content delivered directly to us.
Whether it's weather reports, sports scores, stock prices, or the latest movie reviews, the best way to receive news and updates is through personalized tools. Here are five of the newest tech tools, both hardware and software, that provide that coveted personalized news experience.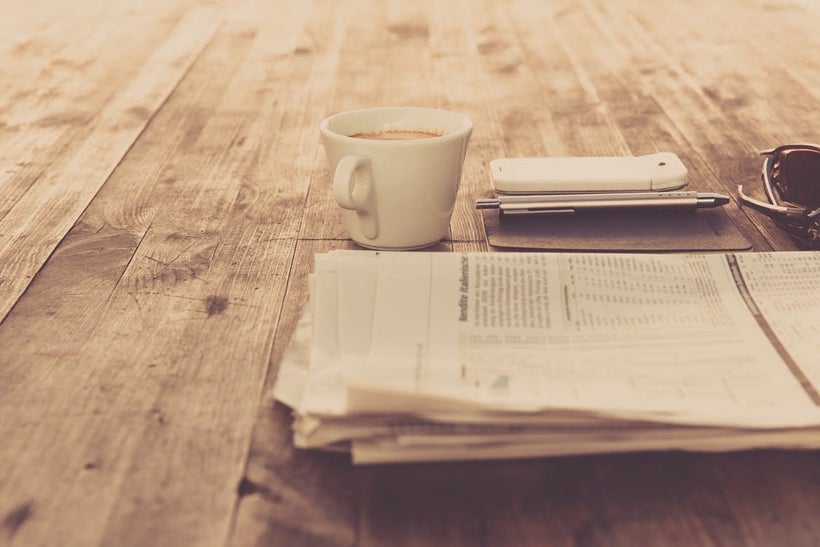 CityFALCON
One of the newest innovations for news personalization comes as an outgrowth of Amazon's Alexa technology. FinTech startup CityFALCON provides voice-activated news personalization by pairing AI algorithms with Alexa-enabled devices like the Amazon Echo.
This can be as simple as asking Alexa to tell you the latest news stories, or as complex as creating your very own watchlist of certain news topics. Users can also filter the news by date and time, and watchlists can be either broad or focused on a particular theme.
Right now, CityFALCON is only compatible with Alexa-enabled devices. However, the startup will offer support for Google Home and Microsoft Cortana in the very near future, bringing voice-activated news personalization to almost every platform. For those of you who still prefer a text feed, CityFALCON is available on the web, as well as iOS and Android.
Flipboard
When you're away from your Amazon Echo, you can also get news personalization in the palm of your hand. While there are dozens of free news apps for both Android and iOS mobile devices, Flipboard offers the best user experience. More than just a news aggregator app, Flipboard offers some of the highest levels of customization and personalization to provide you with the news most relevant to your interests and needs.
Flipboard users can either make a detailed interests list or set up their feed using what their social media contacts are sharing. Users can also curate multiple feeds of their own by "flipping" a story into a folder that can then be shared and commented on by other Flipboard users. The app, which is compatible with both iOS and Android, is great for social interaction as well as personalized news.
TV Apps
If you'd prefer to get personalized news the old fashioned way--from your TV--you can also use news apps. As long as you're sitting on your couch, you can use your smart TV's ability to download apps to get a personalized news experience, whether it's a local broadcast news station or an app to check your morning commute.
And this option isn't just for smart TVs. Whether you've got an Amazon Fire TV, a Google Chromecast, an Apple TV, or even a popular game console like an Xbox One or a PlayStation 4, you can download world-class news apps that will display personalized content right on your television screen.
Feedly
Sometimes you just want to sit down in front of your laptop and get some work done. No television, no mobile phone, no distractions – and the occasional glance at the news. In that case, Feedly is likely the best web-based news platform out there when it comes to personalization.
Building your Feedly news feed is as simple as entering the name of a favorite site or as involved as choosing specific topics to follow more focused stories. For those who want a less hands-on approach, you can even choose one of the platform's pre-selected starter kits and then alter it according to your preferences. With automatic integration into social media, Feedly is a great choice for desktop or laptop news enthusiasts.
Stitcher
If you're tired of bumbling through the radio on your commute, radio app Stitcher lets you choose what you want to listen to, when you want to listen to it.
With more than 65,000 podcasts, public radio broadcasts, and radio shows to choose from, the Stitcher app allows you to create your own radio and podcast playlists so you never miss your favorite news radio broadcasts ever again. Choose your own content or let Stitcher personalize playlists for you based on your choices – whatever you decide, you're bound to get the news you're looking for. On top of that, you can full advantage of the app on both iOS or Android.
News Personalization is Now
Thanks to interconnectivity and technological advances, the news you want is available to you like never before. Whether it's integrated into Amazon Alexa, displayed on your television, or blasting through your radio speakers, personalized news sources are always within your grasp.
Calling all HuffPost superfans!
Sign up for membership to become a founding member and help shape HuffPost's next chapter
This post was published on the now-closed HuffPost Contributor platform. Contributors control their own work and posted freely to our site. If you need to flag this entry as abusive,
send us an email
.