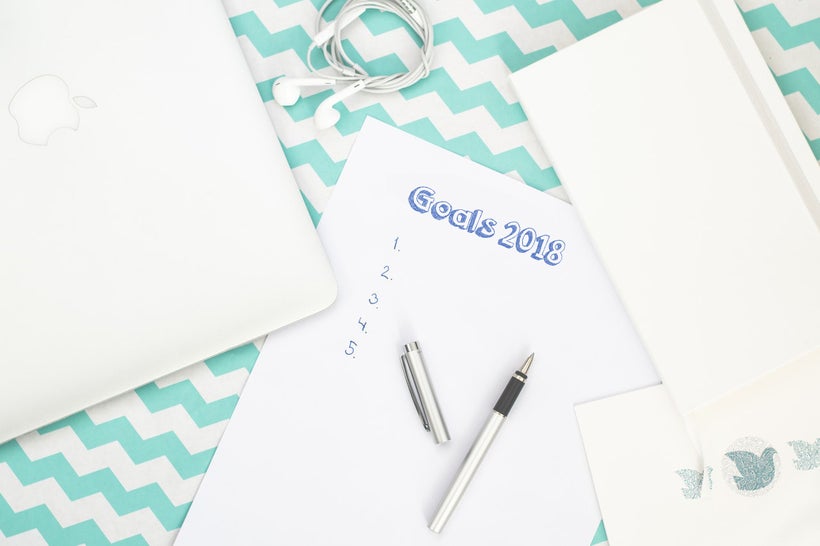 So you made a few New Year's resolutions this year to improve yourself and achieve better goals. But, now that you're a few weeks into the year, you're starting to wonder if those new goals are really worth all the trouble.
Don't feel bad. Most people who make New Year's resolutions don't succeed in achieving their goals. In fact, studies show that 92% of people actually fail to achieve their New Year's resolutions.
Needless to say, it takes a lot of hard work and a daily dose of motivation to keep you going until you achieve those goals. If you try to do it alone, you probably won't last long.
Thankfully, it's now easier than ever to find help. Here are a few ways you can use the technology you already have in your pocket to help you achieve your New Year's resolutions.
Analyze Your Facebook and Instagram Feed
It's no secret that social media platforms such as Facebook and Instagram have a close friendship with depression. Studies have found that the more you use social networks the more it affects your thoughts and behavior.
We are not only what we eat, we are what we watch, read, and consume digitally. And your Facebook and Instagram feed might be the reason what's causing you to give up your goals.
For example, if you're working hard to stick to a diet and lose weight, constantly seeing pictures of junk food on your Facebook and Instagram feeds won't help you with achieving your New Year's resolution.
Start by cleaning up your social media feeds. Take the time to go through your profile and analyze all the pages you've liked and follow on social media. Unfollow the pages and people that post discouraging content and replace them with inspiring content.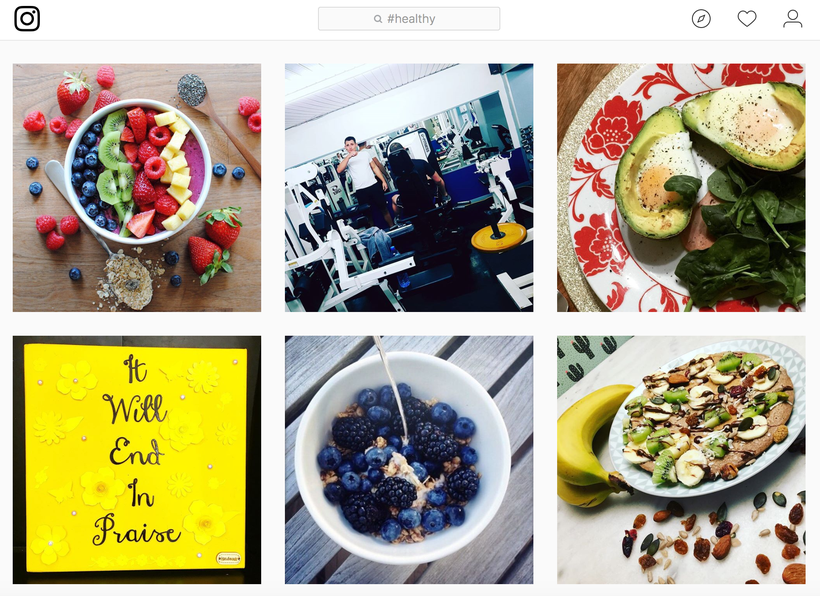 Follow Inspiring People
Whether you want to lose weight, save money, learn a new skill, get a promotion, or run a marathon, there are others who have already achieved this and can serve as inspiration for you.
Go on Instagram or Twitter and do a quick search for relevant hashtags and you'll find plenty of inspiring people to follow. Go to YouTube and subscribe to relevant channels. For example, if your goal is to grow your blog, you can follow people like Neil Patel and Brian Dean to find inspiring advice and tips.
That way, every time you see them post something new, you'll also find the motivation to keep up with your New Year's resolutions as well.
Join Sub-Reddits
Reddit is a great platform that allows you to connect with others and like-minded people. What makes Reddit special is that it's populated with active users who are eager to help each other.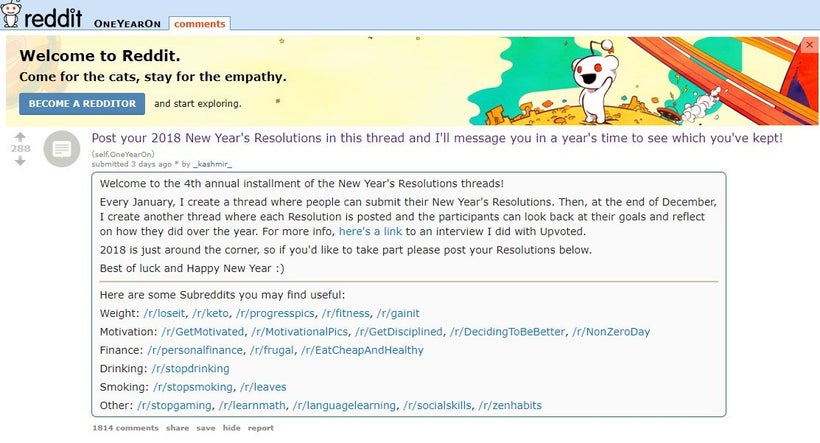 Subreddits like AskReddit are great for asking questions and finding answers. Redditors also use the platform to keep themselves motivated. Some create threads like New Year's resolutions check-ins to keep each other accountable for achieving their goals.
You can also start a similar thread or join an existing thread to motivate yourself to work hard to complete your New Year's resolutions.
Use a Calendar or Reminder App
Sometimes, a busy schedule can be your worst enemy that keeps holding you back. It's easy for anyone to forget to finish reading that book or work on their side projects when they're living a busy life. This is where your smartphone comes to your rescue.
There are plenty of useful apps, like Any.do and Wunderlist, you can use to set reminders so that you don't forget to keep working on your goals. And you can plan things ahead using an app like Google Calendar or Trello to make sure you stick to your schedule.
Whether it's meditation, drinking more water, getting more sleep, or improving productivity, there is an app for achieving anything these days. You can also use gadgets like Fitbit to track and plan your fitness goals as well.
Setup a Blog and Share Your Progress
Sharing your New Year's resolutions publicly with the rest of the world is another great way you can motivate yourself to never give up. Start a blog and share your progress. It will not only help you keep track of your goals but it will also inspire others to work on their New Year's resolutions as well.
You can start a personal blog for free using a platform like Medium or you can setup a self-hosted WordPress blog to have more freedom to share your thoughts however you like and maybe even turn it into an extra income stream.
For example, if your goal is to travel more, you can start a travel blog and write about your journeys. Then, you can start growing an email list and even monetize your blog with advertising to turn your New Year's resolution into a side project that generates real money.
In Conclusion
An important thing to keep in mind is that you can't achieve an important goal like losing weight or learning a new skill overnight. So break that goal into smaller achievements and work towards your goals one step at a time. It will help you progress much faster and easier.
REAL LIFE. REAL NEWS. REAL VOICES.
Help us tell more of the stories that matter from voices that too often remain unheard.
This post was published on the now-closed HuffPost Contributor platform. Contributors control their own work and posted freely to our site. If you need to flag this entry as abusive,
send us an email
.