 From the stunning views of the Blue Ridge Mountains to a vibrant art culture, Asheville, North Carolina has everything you need for a romantic getaway in the South. Here are five things to fall in love with in Asheville, recommended by local bed and breakfast innkeepers.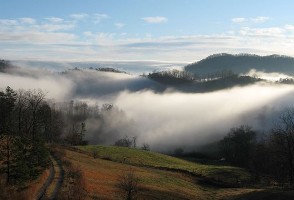 No trip to Asheville is complete without a tour through the Biltmore Estate, a 19th-century chateau-style mansion that once belonged to the Vanderbilt family. While in Asheville, you can also visit the former home of Carl Sandburg, a Pulitzer Prize-winning author. Innkeepers of Asheville B&Bs also suggest walking or jogging through the historic Riverside Cemetery.
For the adventurous, the Asheville area is replete with things to do and see. Take a ride down Sliding Rock, a 60-foot smooth rock that serves as a waterslide and dumps you into a natural swimming hole. Head to Graveyard Fields to go hiking and see waterfalls, or explore the Pisgah National Forest and its hundreds of hiking trails. Back in town, head up to the three-level balcony tavern on Battery Park Avenue known as Sky Bar, and sip a drink while soaking in the panoramic view of the sunset over the Blue Ridge Mountains. Get there early, as the popular bar gets crowded at sunset, and keep in mind, it's not open in the winter.
Asheville innkeepers overwhelmingly agree that the local art galleries and markets can't be missed. The Folk Art Center, Woolworth Walk, and Grove Arcade feature the work of hundreds of artists, from paintings to pottery to jewelry. There are also plentiful individual galleries that are recommended, such as New Morning Gallery, Blue Spiral 1 and Grovewood Gallery. You can also visit the Penland School of Crafts to observe art being made.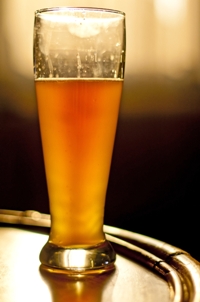 Beer fanatics can't miss a stop in Bruisin Ales, which sells over 1,000 beers from across the world. If you prefer wine, check out Appalachian Vintner, a wine shop that also carries craft beer. Grab a bottle to go or stay for tastings or a drink on the private patio. You can also hang out at the Battery Park Book Exchange & Champagne Bar, a quirky shop that combines a bookstore with a wine bar.
Asheville has a growing culinary scene, with up-and-coming celebrity chefs and local sourcing to satisfy any foodie. Some of the most highly-recommend restaurants from innkeepers to their guests include:
Be sure to read BedandBreakfast.com's complete guide to Asheville for tips on Asheville day trips and nightlife!
Related