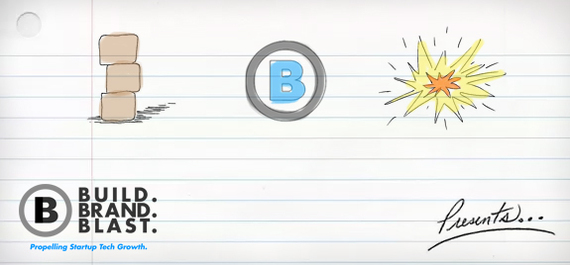 Certain daily habits can add up over time to help your business grow.
Entrepreneurs have a certain drive to improve things. They want to create, revise, sculpt, and nurture a business to new heights, increasing their workforce, market, clients, and profitability iteratively over the course of months and years. Of course, accomplishing this level of growth isn't easy, and it takes a savvy directorial approach in combination with a great team to do it.
But there are a handful of simple, easy daily habits that can accelerate that journey:
1. Read the news. Don't underestimate the value of this. You'll learn about new trends, new technologies, new industry developments, and new market shifts that you can use as fuel for your latest ideas. Stay ahead of the curve.
2. Meet someone new. Attend networking events, get active on social media, and expand your range of contacts. Each new person you meet can add to your business--as a worker, as a client, or even as an advisor.
3. Learn something. There's no excuse not to learn something new every day. TED, Coursera, and YouTube are just a few free vaults of information off the top of my head--take 20 or 30 minutes out of your day to sit down and learn a new skill or idea.
4. Connect with the team. If you don't regularly engage with your team members, they're going to lose motivation. Take time to reach out to a few people on your team each day.
5. Find something to change. You can't ever stay the same and expect better results. Each day, find something to tweak--even if it's something little, like an operational procedure.
Work these five habits into your daily routine, and I guarantee you'll see greater results for your business accordingly. I've been practicing them personally for years now, and I don't know what I'd do without them--obviously your core business plan has to come first, but the accumulation of these daily improvements is a huge extra boost for your growth targets.

Jose Vasquez is a serial entrepreneur and tech enthusiast dedicated to helping startup technology companies get the direction and momentum they need to succeed. As the founder of Build. Brand. Blast., Jose has established a collective resource for tech entrepreneurs to consult when brainstorming, creating, launching, or expanding a new business. Jose is also the founder and CEO of Quez Media Marketing, a marketing firm that combines technology and creativity to help new and growing companies get the results they need.
This blogger graduated from Goldman Sachs' 10,000 Small Businesses program. Goldman Sachs is a partner of the What Is Working: Small Businesses section.

Calling all HuffPost superfans!
Sign up for membership to become a founding member and help shape HuffPost's next chapter