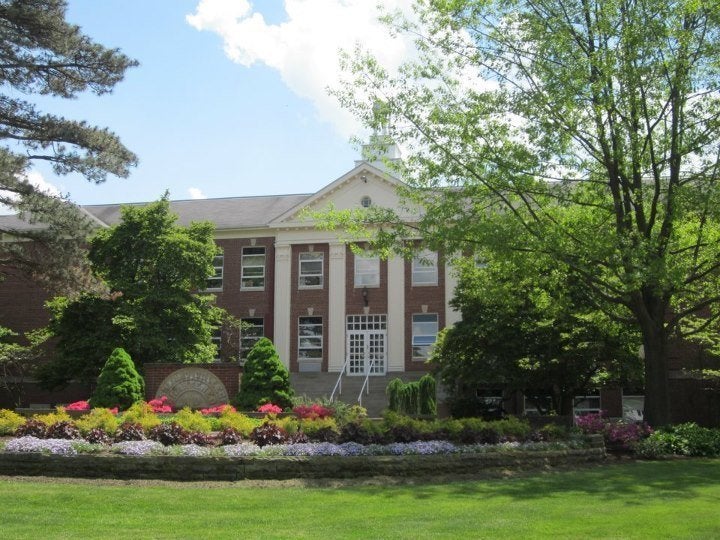 1. Read the catalog. Get a print copy.
Okay, the catalog is boring, and you don't have to read it cover to cover. But it's the nitty-gritty that your college or university is telling you about what your education is going to look like on paper. When you walk into your first class, you're generally agreeing to abide by the catalog published for the year you enter that particular institution.
Besides, the catalog can answer all sorts of questions. It can tell you when you can drop a class (it doesn't go on your transcript) and when you can withdraw (it goes on your transcript, usually with a special W grade designation). It can show you basic requirements for your major. It can reveal possibilities for a minor you hadn't yet considered.
The catalog for your university is probably online, which is convenient if you know what you're looking for. But a print copy is quicker to browse if you're not familiar with it, and it's easier to flip back and forth among pages.
2. Don't declare a major.
You may actually have chosen a major during the application or acceptance process. There's nothing wrong with getting started on your major, and some programs require that you be accepted into the major before taking classes in that program. So, sure, take the introductory courses required for the major you think is your goal. But common lore has it that most students change their mind along the way. Many change their major more than once, and the average person changes jobs often and careers twice over a lifetime. Choosing a major is important, but it's a choice that doesn't have to be made in the first few weeks of adjusting to college. So stay open to possibilities, interests and strengths that you may discover.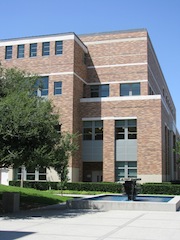 If you want to major in business (or, often in our observations, if your parents want you to major in business), take a creative writing class to encourage innovative thinking or an ethics class in the philosophy department. An acting class may pay off if you end up with a job talking in front of people at meetings. And if you're unexpectedly good at acting, take another course in the theater department. Maybe you'll end up a theatre major.
As a college student, if you are doing your research in Wikipedia, you're in trouble. If you're relying on the first page of results in a Google search, you're putting yourself at a serious disadvantage. If you don't know which keywords are better than others -- or that some keywords are more important in one subject than another -- you have a lot to learn. If you've never used an article database, it's time. Librarians are there to help you grow up as a researcher and develop useful research skills.
Librarians are in place to guide students with a wide array of research. Librarians are advocates for knowledge and information. A librarian can help you find an article for your first essay in your required general composition course, and that same librarian is likely to be there for you three years later when you begin your senior research project for your major. Cultivate that working relationship with the library and its staff early.
4. Visit the writing center.
A lot of students think that the writing center is a last resort, best used if your writing skills are poor or you are struggling to match your expression with a particular course's goals, usually after receiving discouraging grades. Of course, tutors in the writing center can help struggling students. But almost any student's writing can be improved, and experts can guide strong students to become stronger writers.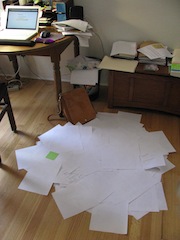 Think of the writing center as a more efficient way to spend 30 minutes on a writing assignment than sitting in front of the computer all alone. Having some in-person guidance -- without the distraction of Facebook -- can help you organize your thoughts quickly as you plan a paper or can point out ways to improve a draft so that your revision time leads to better results. Some writing centers even offer online response so that scheduling an appointment isn't necessary.
Some students have a wait-and-see attitude about how they will fit into the university. Some students go home every weekend in hopes of making the transition easier. Don't wait. Don't leave. Jump in.
First, make sure you start using your university email account. We know you probably have another account, but confidential information and correspondence with your professors usually has to be transferred within the university's system. Besides, you'll get messages about events and opportunities. Read them.
Go to events -- sporting events, theater performances, poetry readings, science lectures, films. Join a club -- try something you've never done or continue to follow your existing interests. Stop by the study abroad office and talk about what's available in the future. Don't think you'll like something? Try it first.
Take advantage of that community as soon as you get to campus. You'll have the opportunity to meet a lot of people. Not all of them will become your friends, but you'll probably never again have access to such a wide array of connections that can pan out personally and professionally.
Related
Popular in the Community