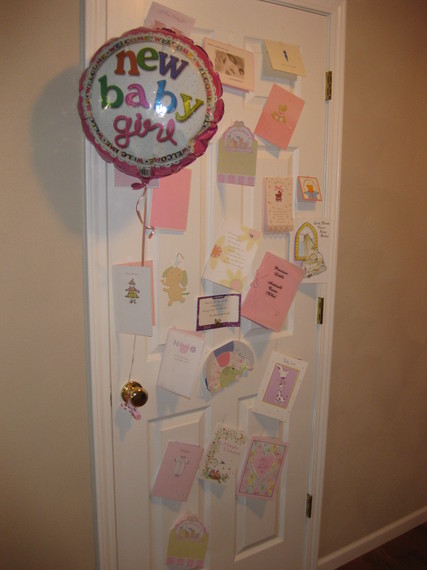 When I became a mom seven years ago, I wasn't prepared for all the ups and downs I would face. When my daughter was placed in my arms, I was overwhelmed with emotions of joy and sadness. I was thankful to be chosen as her mom, but I was also heartbroken for her first mom, the woman who placed her baby girl for adoption. In the coming weeks, I would face a myriad of feelings. Thankfully, I had a large group of friends who supported me through every storm and smiled alongside me through the happiness.
Every new mom by adoption needs these things from her friends:
Moms by adoption often find themselves left out of the baby shower festivities: The thickly-iced cake, the silly games, and the mountain of gifts. This can be incredibly hurtful to a woman who has waited months, years or even decades to become a mommy. Be the friend who offers to throw her a baby shower, and don't skimp! While I was waiting to adopt my first baby, four women with whom I was close threw me an all-out, ducky-themed shower. It was the first time it registered in my mind that I was someday soon going to be a real mom to a bundle of joy, and I certainly deserved all the glory and celebration that comes with motherhood -- just like any mom-to-be!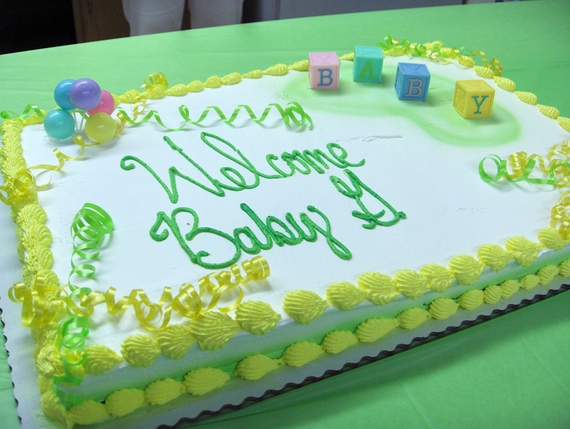 2. A home-delivered meal.
New moms are often overwhelmed by the task of caring for an infant, particularly when there was no "due date." When a mom-by-adoption has a new baby thrust into her arms, it can be daunting. Nothing says love and support like a meal. Whether you make a homemade family recipe or have pizzas delivered, a new mom will no doubt appreciate having one task crossed off her list. After our first child came home, we had food delivered to us by friends and church members for two weeks straight! Occasional surprise cups of coffee, a batch of freshly baked muffins, or a gift card to a nearby restaurant are also appreciated.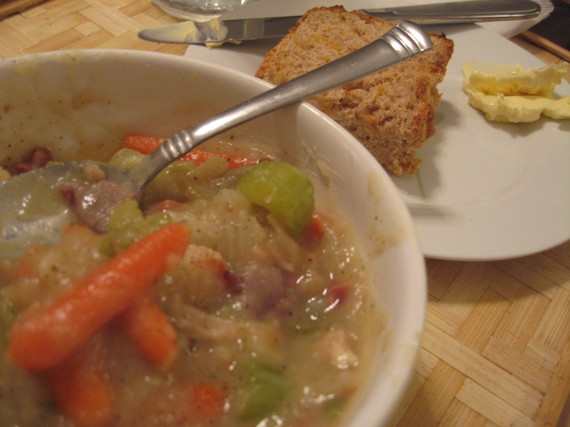 Adoption has unique challenges and concerns, including relationships with the child's biological parents, bonding with the new baby and the possibility of Post Adoption Depression (PAD). Offering to support your friend by listening to the feelings and situations she is facing shows that you care. Don't respond with clichés or advice. Empathy is most appreciated during this time, as well as suggestions for where further support might be found such as with an adoption support group or a professional counselor. If you suspect your friend is crying out for help rather than just venting, don't hesitate to encourage her to seek the help she needs and accompany her to those who offer assistance.
4. An inclusive conversation.
There are some aspects of motherhood that aren't traditional or available to moms-by-adoption. Think labor-and-delivery stories, breastfeeding, weight gain or stretch marks during pregnancy, ultrasounds, and even decisions about circumcision or vaccines. You do not have to protect your friend from every biological and pregnancy exclusive conversation, but please keep your friend's feelings and experiences in mind. Talking about the baby's milestones, for example, is an excellent way to include your friend in the Mommy Club.
Getting lost in motherhood is very common for all mothers, but moms-by-adoption in particular may be overly cautious and protective of their new children as the mom acclimates herself to the baby and to the task of parenting an infant. Plan a night out for your friend where you can laugh over dinner, enjoy a concert or go for a long walk. If the evening doesn't work, take her out for coffee one morning or to yoga class on Saturday afternoon. A refreshing time with a friend can give the new mom some much-needed rejuvenation.
Basically, treat your new mommy friend just as you would any other mom: Providing for her exactly what she needs in that moment. She will appreciate your time and effort, and you will be doing precisely what a great friend does: loving and supporting.